Lyles Center for Innovation and Entrepreneurship
Community Programs and Services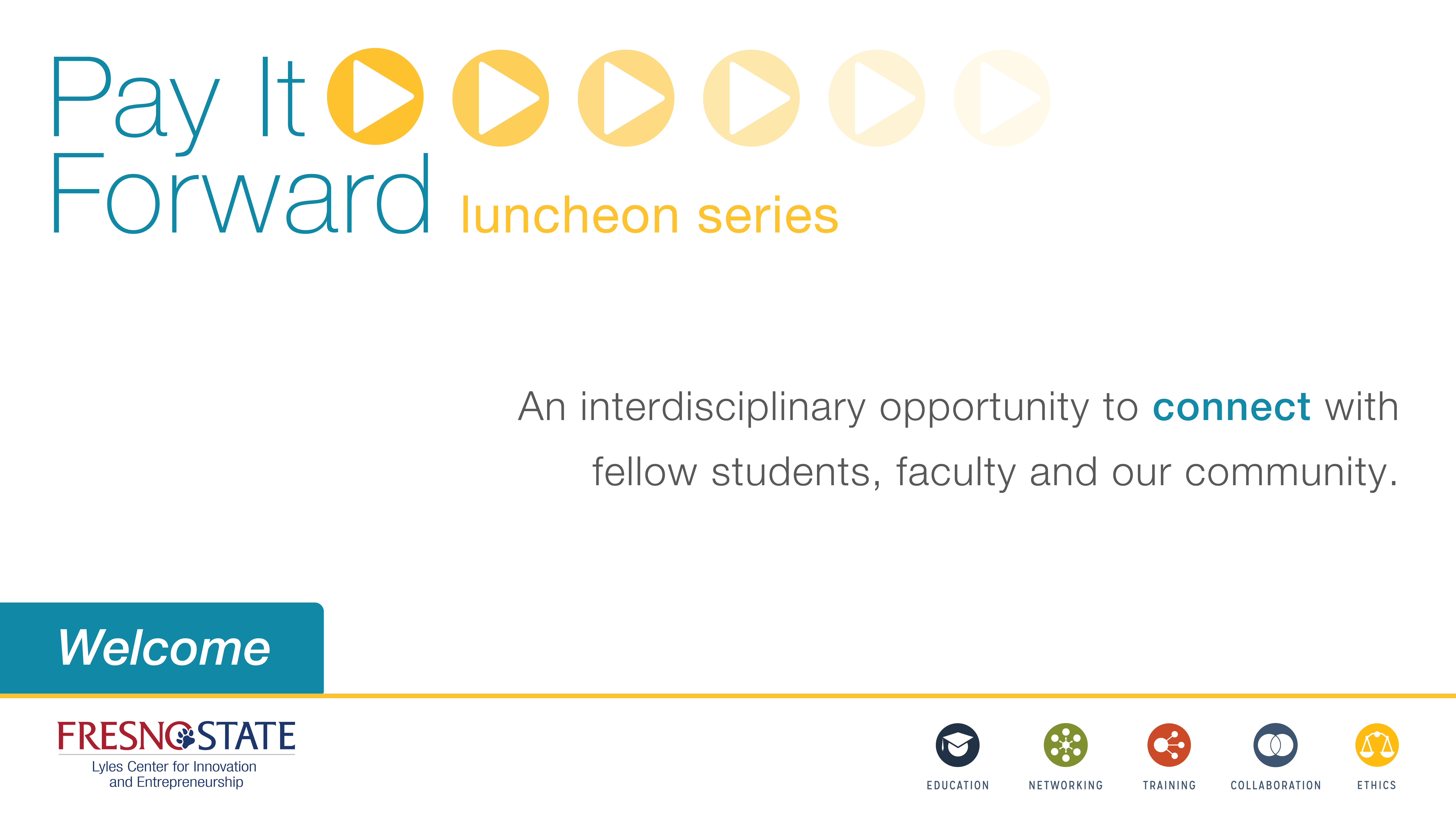 Hosted by the Lyles Center for Innovation and Entrepreneurship, the Pay it Forward Luncheon Series brings together Fresno State students and community business leaders. Each session is led by different business professionals to highlight a new, informative topic. These events explore in-depth issues and allow for impactful networking between Fresno State students and successful business professionals.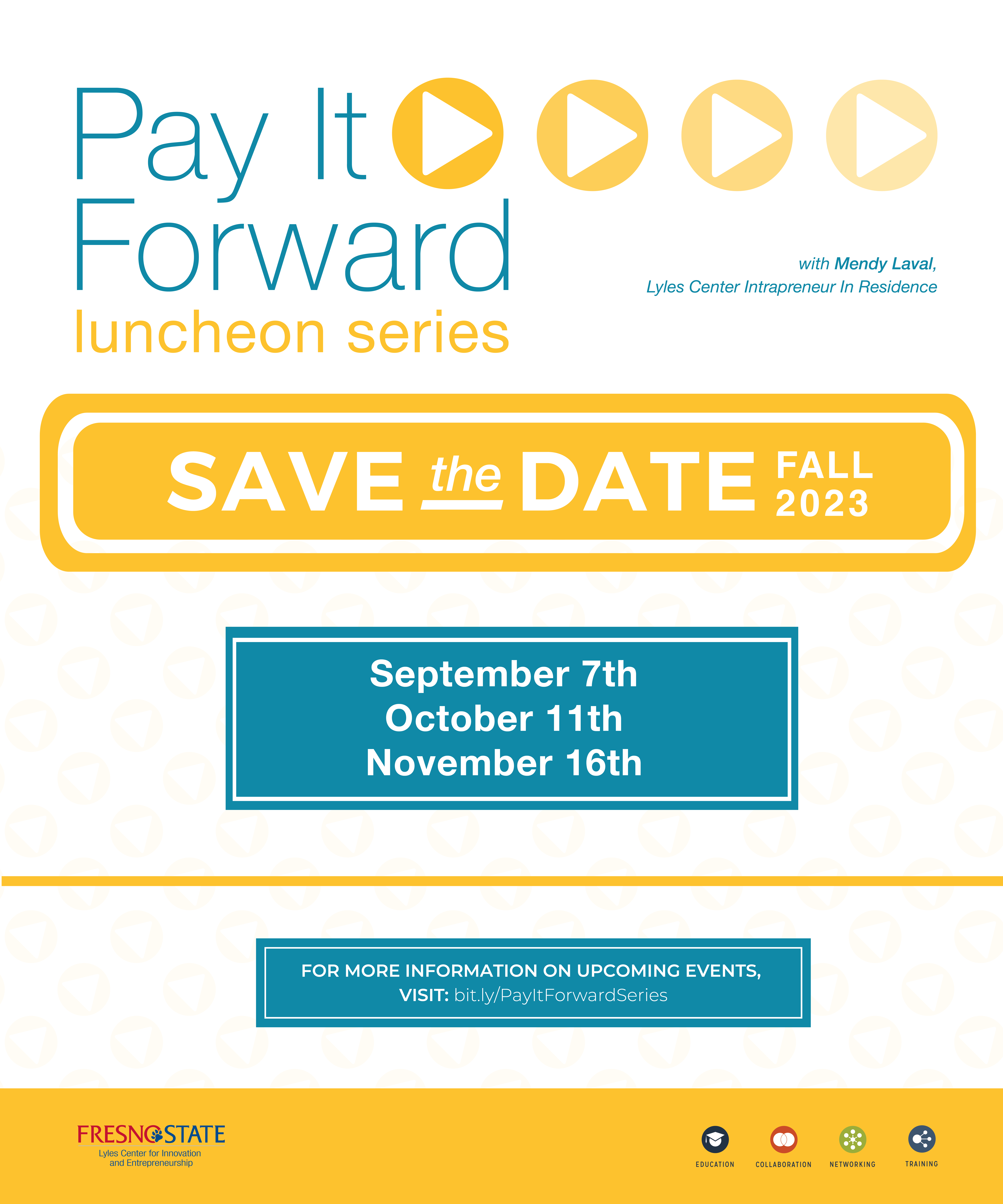 The luncheon is free and open to the public. Registration is required and space is limited. Visit bit.ly/PayItForwardNovember to register!
For more information, please contact Mendy Laval: laval.mendy@gmail.com.