Pay It Forward Luncheon Series

Lyles Center for Innovation and Entrepreneurship
Hosted by the Lyles Center for Innovation and Entrepreneurship, the Pay it Forward Luncheon Series brings together Fresno State students and community business leaders. Each session is led by different business professionals to highlight a new, informative topic. These events explore in-depth issues and allow for impactful networking between Fresno State students and successful business professionals.
The luncheon is free and open to the public. Registration is required and space is limited. Visit bit.ly/PayItForwardNovember to register!
Upcoming Events:
A. Nishan Majarian
CEO, Plant Pathways
Thursday, November 16, 2023
11:30 a.m. – 1:30 p.m.
Lynda and Stewart Resnick Student Union
Past Events:
Jeff and Amelia Bennett
Wednesday, October 11, 2023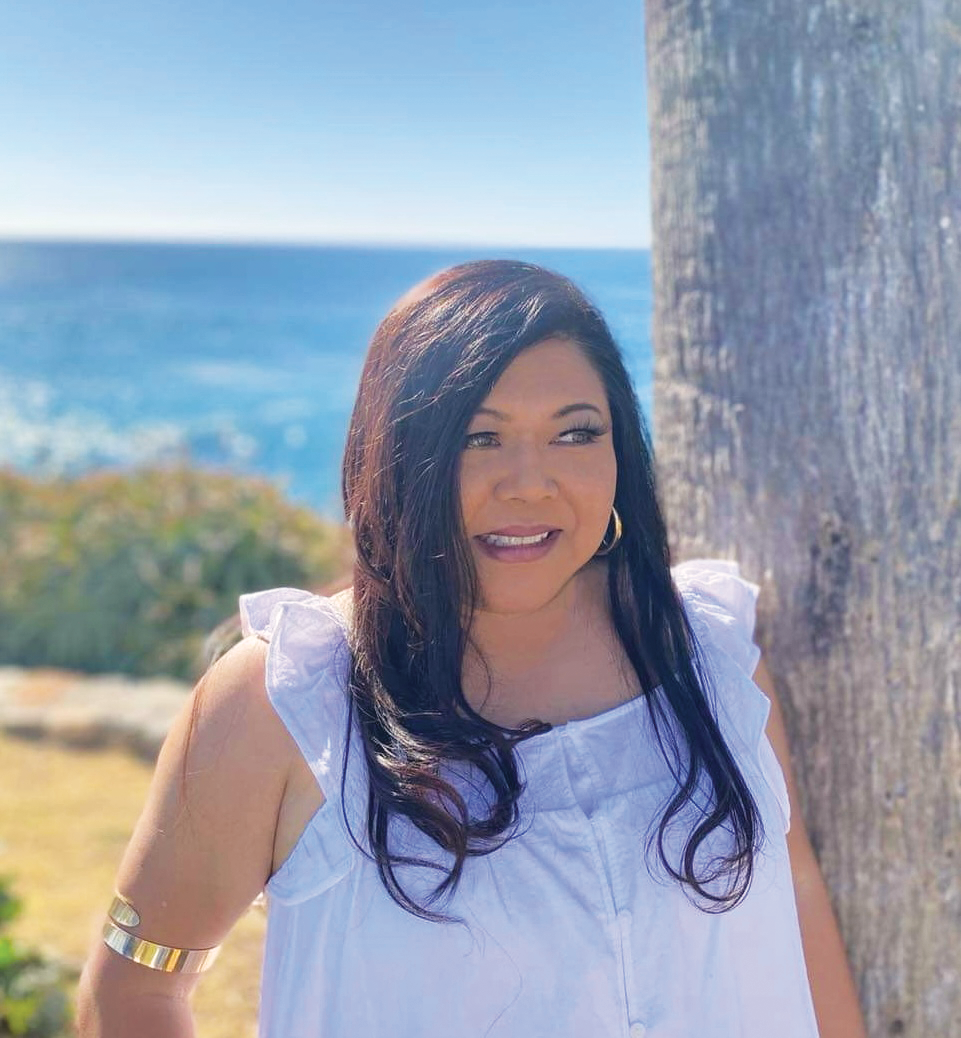 Soma received her B.A. in Telecommunications, with an emphasis in News & Public Affairs, and an M.A. (ABT) in Mass Communication, from Fresno State University. Soma was a Fellow Inductee of the Mass Communication & Journalism Hall of Fame in 2015 and was a Recipient of the Humanitarian and Leadership Award by the Rotary Club International in 2013.
In 2001, Soma worked for Pelco, as the Marketing Communications Writer, and later, as the Customer Relations Facilitator, hosting customers worldwide to Pelco's headquarters located in Clovis, California.
She recently moved back to Fresno, California, in early 2022, and in March, Soma was featured on ABC30 for 'Women's History Month,' returning to the Central Valley to help the community.
Soma currently works for WestCare, in the drug and rehabilitation facility in Fresno, she is a board member for the Fresno Cambodian Night Market, a member of the Quarterback Club of Fresno State Football, and on the Board of Directors for the Digger Foundation, which supports technical assistance projects for mine clearance in war-torn countries such as Cambodia, Israel, Croatia, Bosnia, and Sudan. She is an advocate for post-traumatic stress disorder (PTSD) and hopes to bring awareness and create programs for survivors.
During her spare time, Soma enjoys traveling, attending sporting events, watching movies, and is a Foodie. She is planning to write her third book and last book, which is a cumulation of her mother's
recipes of Asian cuisine cooking.
'Royal Love' is the sequel to Princess Soma Norodom's first book, 'Royal Rebel.' In April 2017, Soma reunited with her long-time friend and former colleague at Pelco, Dave Toste. They had a whirlwind romance. Dave and Soma realized they were soulmates after 29 years of friendship, and they fell in love. On the morning of Memorial Day 2018, their lives changed forever. 'Royal Love" is a true story of love, tragedy, heartache and healing, and picking up the pieces to continue with HIS plans.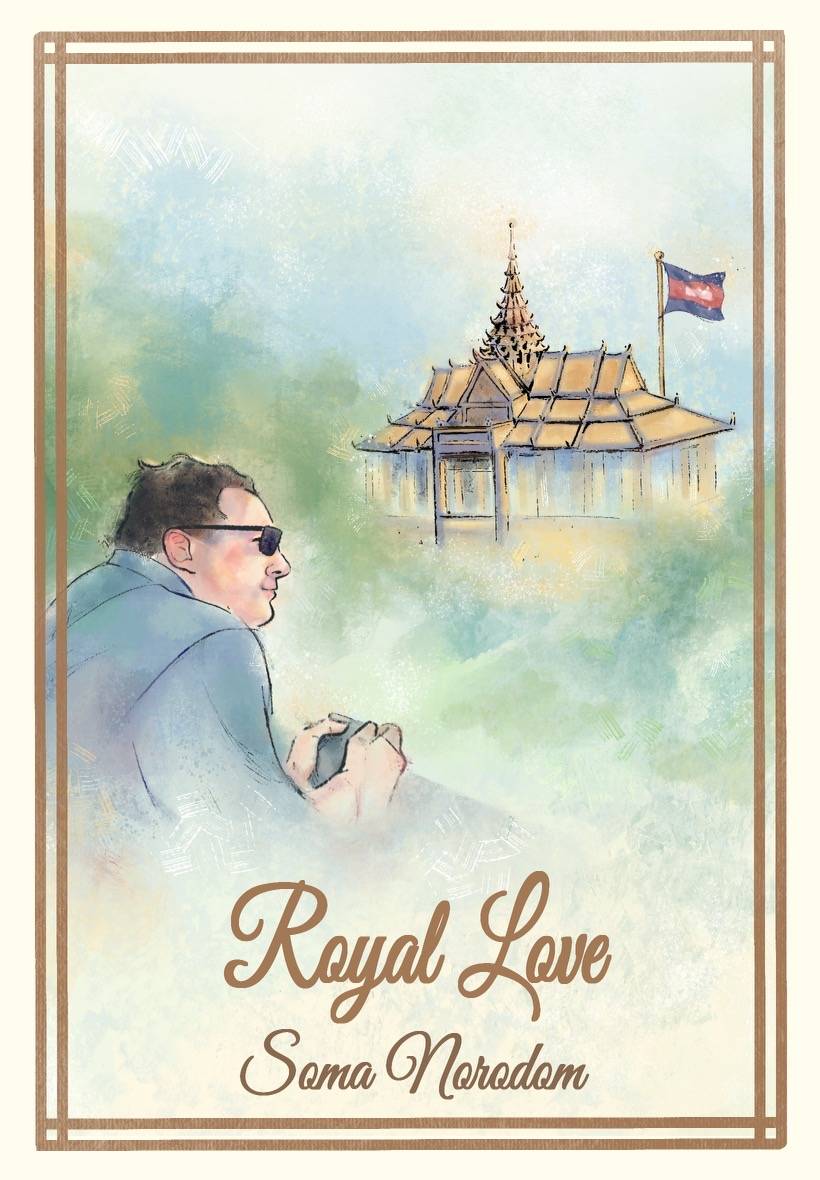 How to Grow a Family and a Business—at the Same Time!
Wednesday, November 30, 2022
11:30 a.m. – 1:30 p.m.
Satellite Student Union
Featured Speakers: Quentin Sanford & Laura Facciani Sanford
Quentin Sanford: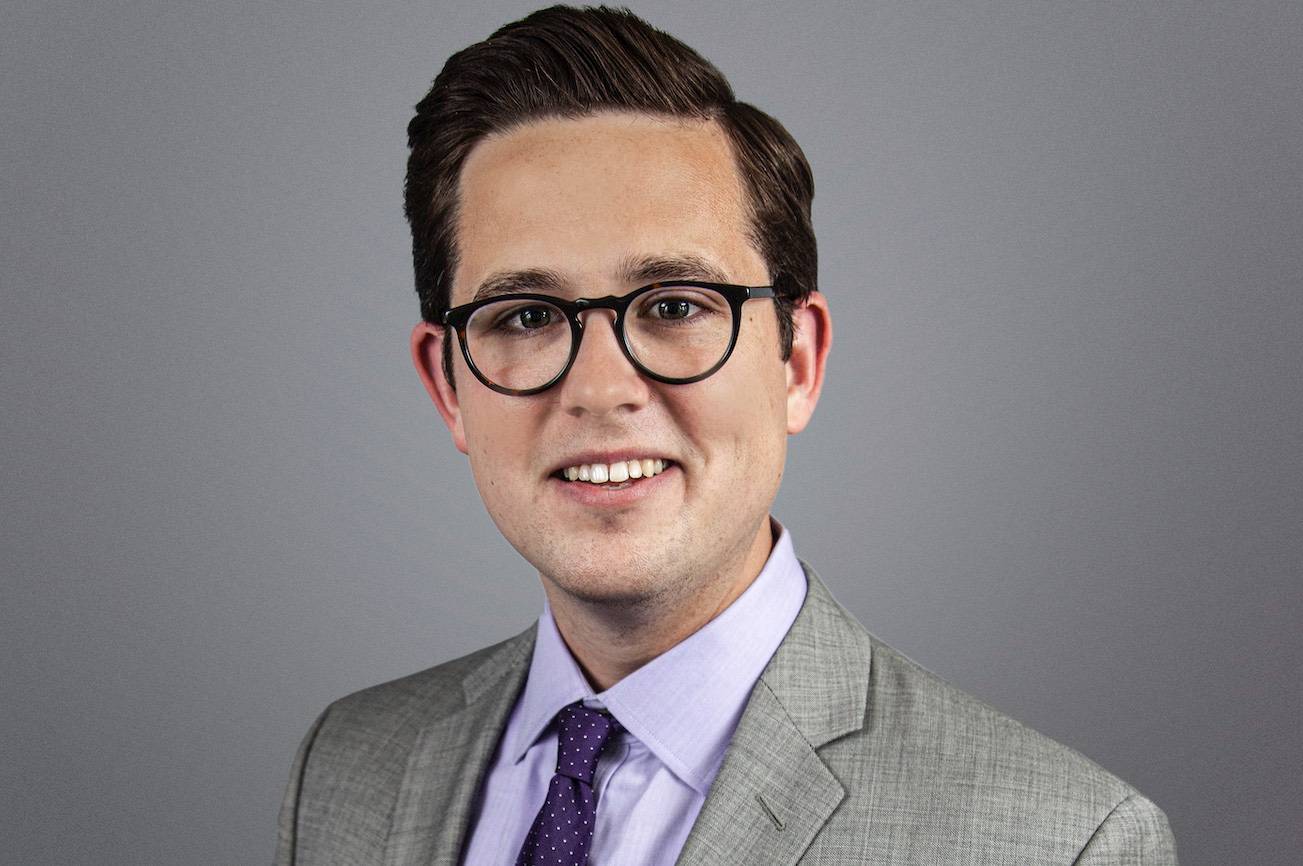 Quentin Sanford is the President and founder of Broadway Media (broadwaymedia.com), an entertainment tech company providing licensed media resources to the live performance industry. As an advocate for the arts, Quentin is involved in various philanthropic efforts to increase access to theatre education in underfunded communities. He's traveled extensively to present at trade events and provide educational workshops for school and community theatre organizations.

In addition to his primary position at Broadway Media, Quentin is also a partner in a software development start-up. He founded DesignWorks (designworkslicensing.com), a new licensing agency providing services to professional theatre designers. Previously, Quentin helped launch Stage Gear, a national projector and screen rental company; and was also the Director of Business Development at CCG, a creative marketing firm.

Quentin is a graduate of California State University Fresno and lives in Central California with his wife and family.
Laura Facciani Sanford: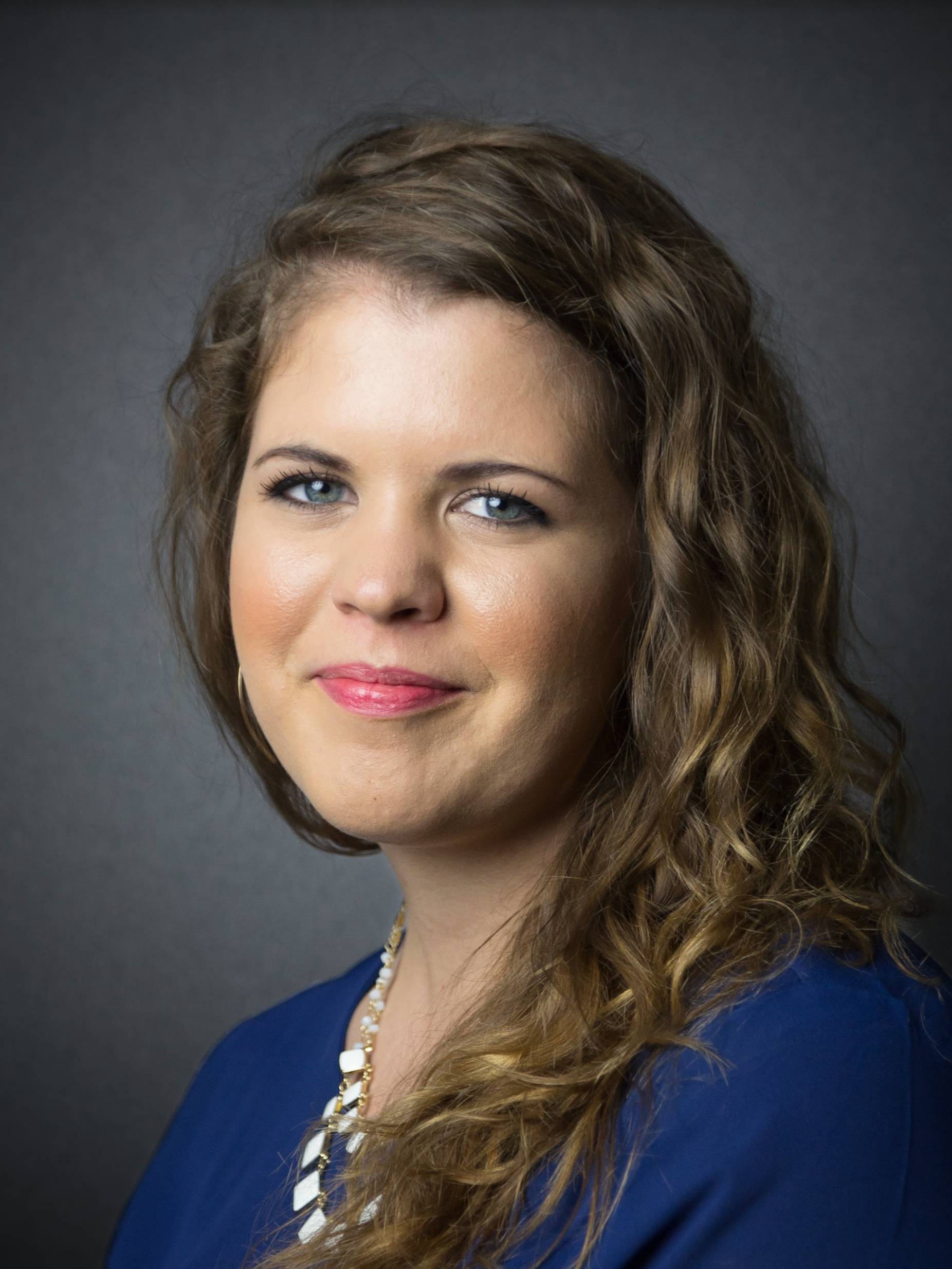 Laura Facciani graduated from Fresno State with a degree in Art and studies in entrepreneurship. While studying at the Lyles Center, Laura won the Spencer Entrepreneurship Award and the College Entrepreneur of the Year award from Fresno's Chamber of Commerce for her lifestyle photography business. Side-stepping her artistic pursuits, Laura ventured into roles in business administration including tenure as the Community Relations Manager for the Marjaree Mason Center and as the Assistant to the Executives for Provost & Pritchard Civil Engineering Group. She culminated a background in business administration and project management that enabled her to step into a role where she has married her degree in art with her passion for business operations.

Laura Facciani now serves as the Director of Product for Broadway Media. Her role includes directing the media production team, which works with Broadway's top projection designers, and the development of software that is used by thousands of community theatres and high schools each year.
Tuesday, October 18, 2022
11:30 a.m. – 1:30 p.m.
Satellite Student Union
Join us for this collaborative and interactive session. Karen will create an authentic conversation that benefits all attendees.
Featured Speaker: Karen Sperling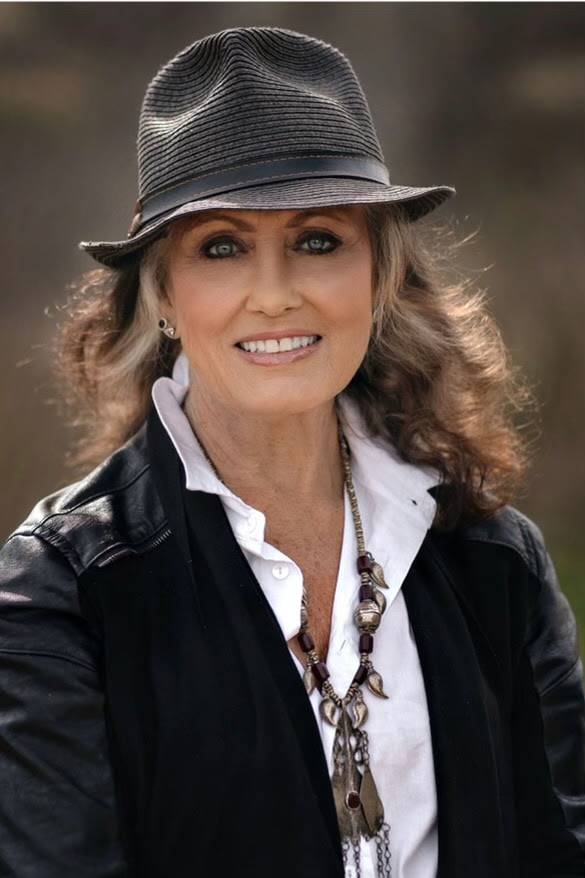 Karen lived in Los Angeles and New York City as a writer and film maker. Following in her family's tradition: her grandfather was HM Warner of Warner Brothers and her father made 50 classic movies, she was the first woman to write, produce and direct feature films in this country and made the first feature film with an all-woman crew in 1973. She sued the government to change a proposition in the constitution that then allowed single people to adopt children from other countries. Karen wrote published novels that educated and entertained about the medical profession with her physician husband and helped build a learning, treatment and support center for women with Breast Cancer. She wrote screenplays, a Broadway musical and wrote and developed a unique series of children's interactive books, called Invitational Books. She designed and developed a mentoring program for the Boys And Girls Clubs of Los Angeles. She coaches and consults with writers, spiritual teachers and political activists to assist them in conceptualizing their mission and message.
Over 50 years, Karen studied Alternative Medicine and taught Energy Medicine workshops around the country. While belonging to an interfaith community, for 35 years, she served those who had AIDS, were homeless and had substance abuse problems. She adopted 2 children, had a daughter and then took in 5 African-American children whose mother had died of AIDS. She now has 15 diverse grandchildren. Karen has been a street musician on the Venice Beach Boardwalk, playing the drums and flute. She is a consultant for The Nuclear Wakeup Call mentoring women to take a place at the table to prevent war, a council member of Kaiaulu: Protecting Ancient Forests and now living in Clovis, California she is a member of Cultural Arts Rotary Club of Fresno.
Thursday, September 22, 2022
11:30 am - 1:30 pm
Satellite Student Union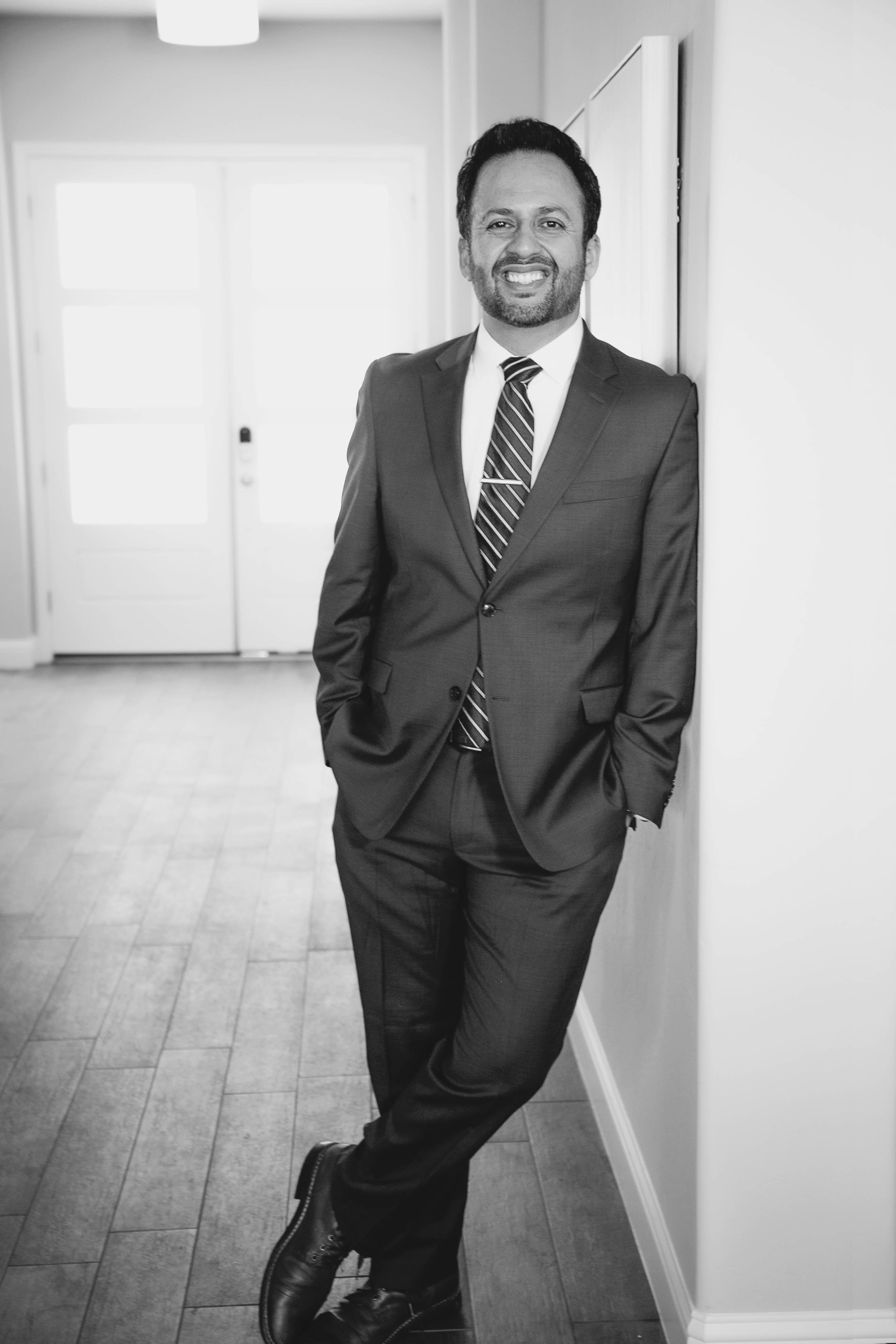 Victor Gonzalez has roots that run deep in Fresno: Born and raised in the Central Valley, he graduated from Fresno State in 2006 and, the following year, joined Granville Homes. As a real estate professional, his systematic approach to problem-solving helped propel him to the role of Vice President of Sales at Granville Homes, a position that he held through 2022.
Victor seemed destined for real estate all along. His bachelor's degree in business administration was bolstered by an entrepreneurship option and elective courses in real estate and construction. In 2004, he traveled abroad to study in Sweden at the Jönköping International Business School, where he studied classes focused on entrepreneurship.
Nowadays you will find Victor as Broker-Associate at SME Real Estate in Fresno. Taking the skills learned through school and real-life experience, he looks to focus his efforts on his own endeavors with even greater passion.
Outside of real estate, life moves at an even faster pace! The final authority outside of the office is the redhead along with his three boys. Still, Victor has worked to give back to the community. He has volunteered for Best Buddies International and with the local Down Syndrome Association. In his free time, you can find him backpacking through the Sierra Nevada mountains with his camera.
Matt Shekoyan, Vice President of Strategy for Sunkist Growers and Chief Operating Officer for Fruit Growers Supply, is the featured speaker at the Pay It Forward Luncheon Series on May 3, 2022.
Shekoyan has over 25 years of experience as a leader and executive in the US, Latin America, and Europe, with a focus on the food and agriculture sector. His expertise includes P&L Leadership in high-growth companies, M&A strategy, and post-merger integration, launching new consumer products and building and leading high-performance teams. Shekoyan particularly enjoys mentoring those around him to maximize their potential.
He currently serves as Chief Operating Officer for Fruit Growers Supply Company (FGS) and Vice President, Strategy for Sunkist Growers. Founded in 1893, Sunkist is a cooperative owned and operated entirely for its California and Arizona fresh citrus growers. Prior to FGS/Sunkist, Shekoyan held several executive leadership positions with The Wonderful Company, including serving as the CFO for Wonderful Citrus. Earlier in Shekoyan's career, he served as the director of Agricultural Trade for the California Department of Food & Agriculture in Mexico City, creating millions of dollars of new export sales for California's food and agriculture industry.
He serves on the Advisory Board at GroGuru, a leading provider of precision soil monitoring solutions for agricultural growers. He also serves on the Advisory Board for the Los Angeles chapter of NFTE - National Foundation for Teaching Entrepreneurship, an organization that helps high-school youth ignite an entrepreneurial mindset. He holds an MBA from Stanford and a BA in Political Economy from UC Berkeley.
Uncorking the Wine Business: A Chat with Central Valley Innovators and Entrepreneurs
Wednesday, March 16 2022
12:00 – 1:30 p.m.
Satellite Student Union
Moderators:
Dr. Qun (Kristy) Sun, Assistant Professor of Viticulture and Enology
Dr. Monique Bell, Fresno State Marketing Professor
Panelists:
Bob Bagdasarian, Owner Kings River Winery
Karley Curtis, Assistant Winemaker at the Fresno State Winery, Fresno State Student
Tim Holt, Director, Wine, and Concentrate Production at E. & J. Gallo Winery
Justine Osilla, Inspiring Winemaker, Fresno State Student
Demetrius Porter, Founder of Center Cork Wine
Life Beyond Fresno State
Ever wonder what life after school is like? If so, watch this engaging interactive panel discussion with five recent graduates from Fresno State and the Laval Entrepreneur Mentor Program (EMP). The EMP is a 16-year-old program with over 400 students having completed the program. EMP offers students from all disciplines the opportunity to build an entrepreneurial mindset and develop impactful relationships with Central Valley business leaders. This unique panel discussion will provide current students with insight into how graduates with an entrepreneurial mindset have enhanced their professional journey.
Pay It Forward with Fresno State's Career Development Center
Hear from the Director of Fresno State's Career Development Center, Debbie Young, and Employer Connection Specialist, Damian Lay for a special online Pay It Forward Zoom Webinar.
Life, Leadership, and Legacy
Virtual Zoom Sessions
You can still watch, listen, learn, and be inspired by an engaging and interactive discussions with some of the most accomplished leaders of Fresno. Over the years, these local professionals have devoted their time, experience, and resources stewarding projects and initiatives to enhance our community. Additionally, these thoughtful individuals have committed themselves in an unwavering quest to strengthen Fresno State. Collectively, they have devoted their time servicing students as mentors, contributed to the establishment of critical educational programming, and taken on numerous leadership roles to enhance student success.

Be sure to pay it forward by liking and sharing these interactive sessions!
Life, Leadership, and Legacy with Octavia Diener
Pay It Forward with Helen Hansen, Owner of La Tapatia Tortilleria Inc.
Pay It Forward with Bud Richter
Pay It Forward with Claude Laval
February 11, 2020
Benjerman Raya,
Owner, Brown Bear's Hot Dogs
11:30 a.m. - 1:30 p.m.
Satellite Student Union
Great "food for thought," coupled with a delicious Brown Bear's Hot Dog, makes for a fantastic kick-off to our 2020 Spring Pay it Forward Luncheon Forums.

Hot Dog fans will not want to miss the February 11th Pay It Forward Luncheon Forum featuring Brown Bear's Hot Dogs from the famous family-owned Fresno eatery! Not only will you get a sample of what makes Brown Bear's Hot Dogs one of the best in the Central Valley, but you will have the opportunity to listen to owner Benjerman Raya share his inspirational personal and professional journey.

Benjerman and Jennifer Chu-Raya, owners of Brown Bear's Hot Dogs, have more than 30 years of combined experience in the food industry. Initially, operating from a hot dog cart, Benjerman and Jennifer have grown their business to a permanent drive-through restaurant in north Fresno. Benjerman, a native Fresnan, understands the importance of passion, perseverance, a strong work ethic and a positive attitude. Sign up today for a very special (and delicious!) start to our Spring Pay It Forward series.
Ben Runyon and Becca Cartier
Stephen Torres
Hall of Fame Sales Manager turned Entrepreneur.
"I've gone from sales to CEO, and now I Train, Speak, Coach, and Invest to build great businesses. I aim to inspire innovators to become better leaders. I absolutely love teaching, coaching, and building entrepreneurial leaders!"
John Shegerian
John Shegerian is a serial social entrepreneur who focuses on solving global problems through game changing innovation to build successful, socially responsible companies. John is also an inspirational public speaker, being invited to speak at conferences and provide keynote speeches at a variety of special events.
No stranger to "recycling lives" and serving up second chances, in 1993 Shegerian co-founded Homeboy Tortillas and Homeboy Industries, which continues to serve as a paradigm for urban renewal in America and was awarded the New York Stock Exchange Building for the Future Award for creating new jobs and opportunities for gang-impacted youth in post-riot Los Angeles.
Shegerian is also the creator of the popular Bulldog Root Beer brand, which he launched in 1997.
Shegerian then co-founded FinancialAid.com, filling the financial aid gap for higher education and generating one of the most successful student loan companies in the country. While at FinancialAid.com, he also created RateYourCampus.com (a college student polling and feedback community), leading to the creation of CampusDirt.com (which evolved into the most relevant and visited college search engine of its time). Also, CampusClix.com was created and became one of the first college social networking properties on the web.
In October 2004, Shegerian and his partners sold FinancialAid.com and all the aforementioned affiliated properties to Education Lending Group, which was purchased in February 2005 by CIT (NYSE: CIT).
Shegerian founded Addicted.com in 2005, one of the largest web resources for individuals seeking help for addictions online. The website boasts a database of over 20,000 addiction centers across the United States.
Shegerian is the Co-Founder and Executive Chairman of ERI, the United States' leading recycler of electronic waste and the world's largest IT asset disposition (ITAD) and cybersecurity-focused hardware destruction company. ERI processes more than 275 million pounds of electronic waste annually at eight locations, serving every zip code in the United States, and providing peace of mind to hundreds of thousands of individuals and businesses that their personal data is responsibly destroyed.
Shegerian is the co-founder and CMO of The Marketing Masters, a digital marketing and web development company that builds effective, ROI-driven marketing campaigns for businesses large and small.
Shegerian co-founded Som Sleep, a drink formulated to help individuals achieve better, more restorative sleep.
Shegerian is a member of the University of Pennsylvania Wharton School of Business' Initiative for Global Environmental Leadership (IGEL) Advisory Board and was named the Clean Tech Entrepreneur of the Year for Northern California by Ernst & Young.
Dr. Jeffrey Davis
Dr. Jeffrey Davis is the founder and CEO of Exploring 4 Solutions, LLC, and an Executive-in-Residence at the Crowd Innovation Laboratory at the Harvard Institute for Quantitative Social Science. In 2017, Jeff joined the board of the nonprofit Girlstart. He is a recognized international leader, educator, speaker, author and consultant in collaborative innovation, human system risk management in health care systems, and space and aviation medicine. He provides deep technical knowledge based on more than 30 years of experience in NASA, commercial aviation and academia. He has strong skills in the risk management of complex healthcare systems in space flight, aviation and occupational health environments, and organizational change through collaborative and open innovation efforts. Jeff's unique experience and insights across government, academic, corporate and non-profit settings provide a depth of technical knowledge that builds bridges between various disciplines and partners.
Prior to his CEO role, Jeff served as the Director, Human Health and Performance, and the Chief Medical Officer for the NASA Johnson Space Center. In these roles he provided technical leadership and management for medical care, biomedical research and technology development for space exploration. Jeff also promoted the use of open innovation in NASA to enhance problem solving and organizational development. He initiated the NASA Human Health and Performance Center (NHHPC) in 2010 and served as its director until 2017. The NHHPC is a major collaborative center for NASA with over 150 members in public, private, academic and nonprofit sectors. Along with partners, Jeff established the Center of Excellence for Collaborative Innovation (CoECI) in 2011 and served as the deputy director until 2017. CoECI provides consulting expertise to NASA and other federal agencies for the use of open innovation.
Dr. Davis received his B.S. degree in Biology from Stanford University, an M.D. degree from the University of California at San Diego, and a Master of Science degree from Wright State University. He is certified by the American Board of Preventive Medicine. Past positions include Professor, Preventive Medicine and Community Health at the University of Texas Medical Branch; Corporate Medical Director, American Airlines; and Chief, Medical Operations, NASA Johnson Space Center. His national board participation included service as the chair of the American Board of Preventive Medicine; chair of the Residency Review Committee for Preventive Medicine; and president of the Aerospace Medical Association.
Lynne Ashbeck
Lynne Ashbeck is the senior vice president, community engagement and population wellness for Valley Children's Healthcare. In her role, Lynne works with physicians, hospital staff and community leaders to formulate and implement population wellness strategies designed to improve the health outcomes of children and their families in their neighborhoods, schools and community. Lynne's work reflects her career-long efforts to improve the lives of the most vulnerable, with children leading the list of her passions.
A respected civic leader, Lynne is currently serving her fifth term on the Clovis City Council. She was first elected in 2001, served as mayor from 2003 – 2005 and again from 2013 – 2015. She founded the Clovis Citizen's Academy, a five-week training program to help Clovis residents learn more about local government and is active with the League of California Cities Institute for Local Government initiatives around civic engagement and public participation. Prior to her election to the City Council, Lynne served on the City's Personnel Commission and Planning Commission.
Lynne is an adjunct professor at Fresno Pacific University, teaching conflict resolution courses in both the undergraduate healthcare administration and graduate leadership programs. She is involved in Governor-appointed roles on the Mental Health Services Oversight and Accountability Commission and the California Partnership for the San Joaquin Valley and as a board member or co-chair in many community and regional organizations.
Prior to joining Valley Children's, Lynne was the regional vice president for the Hospital Council of Northern and Central California, serving nearly 40 hospitals in 10 counties. She also had professional experiences in population health at local medical centers; higher education as the extension programs director at California State University, Fresno; and agriculture, with nearly 20 years of work on behalf of the dairy industry as the vice president, program services for Dairy Council of California. She also served as a senior mediator/facilitator with the Center for Collaborative Policy, California State University, Sacramento.
Lynne completed both her bachelor's degree and master's degree in home economics/nutrition at Fresno State and is a registered dietitian. She completed a master's degree in conflict resolution and peacemaking from Fresno Pacific University.

The Pay It Forward luncheon series brings together Fresno State students and community professionals. Each luncheon is led by a different leader, from or with strong ties to the Central Valley and Fresno State. This event acts as a forum for dialogue, explores in-depth issues, and allows for impactful networking.
Darik Volpa, founder and chief executive officer of Rehearsal VRP and Understand.com, and alumnus Mike O'Brien, chief executive officer of Mingle, LLC.
Josiah Gordin
As Chief Marketing Officer at DRINKS, owner and operator of popular direct-to-consumer properties Martha Stewart Wine Co. and Wine Insiders, Josiah leads customer acquisition, revenue generation, and corporate communication efforts. Josiah brings over a decade and a half of progressive experience in brand building, direct marketing, customer acquisition, and business development.
Prior to DRINKS, Josiah ran business development for the social game studio Meteor Games, where he worked with Facebook management to help develop the growing multi-billion dollar Facebook games channel, and spearheaded partnerships that resulted in the free acquisition of millions of new players. In addition, Josiah led revenue generation efforts that resulted in 1,000% per-user revenue growth after just one year.
As mobile applications were first introduced, Josiah founded JooJoo Mobile, a boutique mobile game and application development studio that serviced the Los Angeles entertainment industry. Josiah started his career at Hydra, an online performance-based marketing company, where he spearheaded product and business development and built the company's award-winning creative team.
Gia Kazarian
As the only First Impressions Consulting certified consultant based on the West Coast, Gia Kazarian's personable demeanor and professional development expertise are the formula for achieving desired personal and professional results. With over 15 years of experience in human resources and leadership development, Gia works with individuals to strengthen their social skills, self-awareness and professional behaviors through a proven method.
First Impressions Consulting was founded by Dr. Ann Demarais; author and psychologist of New York. First Impressions helps you discover how you are perceived at work, while navigating your career, and in social situations. We help you gain self-awareness, provide you with supportive and constructive feedback, and show you how to take practical steps to realize your goals. Our unique methodology combines business and social psychology, is grounded in academic research, built on real-world experience, and tailored to the individual. Follow-up data shows that more than 90% of our clients have used their First Impressions coaching with lasting, positive impact.
Gia's history with the First Impressions team and passion for improving individuals through education is infectious, as you can see in her career. She has directed and implemented leadership development and HR programs for Fortune 500 companies. She brings this national experience and exposure to the California's Central Valley.
Gia's clientele includes people working in the following industries:
• Advertising
• Beauty
• Construction
• Customer Service
• Energy
• Financial
• Health/Wellness
• Human Resources
• Legal Services
• Manufacturing
• Operations
• Retail
• Security
• Services
• Technology
She works with individuals, teams, and organizations on how to tell the truth and collaborate in a way that allows them to unlock opportunities, achieve new results, and gracefully produce needed changes on-the-spot.
Gia lives with her husband of nine years and their two young sons. She enjoys spending quality time with friends and family, trying new fitness activities and connecting with her Armenian roots in supporting cultural events. Above all, Gia thrives in meeting new people and helping others seek their full potential.
Education & Certifications
• Master's Degree in Industrial and Organizational Psychology (NYU)
• Bachelor's Degree in Psychology, Minor in Workplace Studies – University of California, Los Angeles (UCLA)
• Myers-Briggs Qualifying Program Certification
• Leadership Coaching & Tool Certifications
• Results Coaching Systems Experience
Irma Olguin Jr. II
As CEO and co-founder of Bitwise Industries, Irma Olguin Jr. oversees the company's operations teams, as well as tech-focused training program, Geekwise Academy, and custom software development firm, Shift3 Technologies – ensuring each's fidelity to mission, strategy, and long-term goals. In 2010, she created 59DaysOfCode, a competition highlighting and encouraging the Valley's tech industry. A year later, she co-founded Hashtag, an open workspace for designers and developers alike. In 2013, she co-founded Edit LLC to solve efficiency and data issues in the ag industry. But it was in 2012, over a Red Bull (her) and gin and tonic (him) with her IP attorney, Jake, the decision was made to build a company focused on strengthening Fresno's tech industry and leveraging it as the economic driver to remake a city. The best part of all of her ventures, she says, is figuring out what role someone is best suited for. Admittedly, adjusting the world so people can spend more time doing good work and less time worrying about filling the gas tank is the only way she knows how to save the world.
Judge Oliver
Judge Robert Oliver has more than 40 years of legal experience in Fresno County. A business and estate planning lawyer for 22 years, Oliver was appointed to the Fresno Municipal Court in April of 1995 and elevated by consolidation to the Superior Court in April of 1998. Immediately prior to retiring from the bench in January 2015, after nearly 20 years of service, he sat by assignment on the Court of Appeal, Fifth District in November-December 2014.
Judge Oliver has joined Baker Manock & Jensen as Of Counsel, where he will specialize in dispute resolution and mediation to help resolve issues between people and organizations. He is a Board Certified Estate Planning, Trust and Probate Law Specialist.
Among his assignments, Judge Oliver served in the trial department for 11 years, presiding over more than 200 jury trials. As Supervising Judge of the Probate Division, he was directly involved in more than 200 case settlements. He also served as presiding judge of the five-court Juvenile Department and as a member of the appellate panel of the Superior Court. He chaired the Court's jury oversight committee and was a member of statewide committees dealing with jury and judicial outreach issues. He served as an elected member of the Executive Committee of the Fresno County Superior Court for more than nine years. He served as a member of the Executive Board of the California Judges Association; was elected in 2008 as a Vice President and served as Vice President of the California Judges Association Foundation.
Judge Oliver has been a law school adjunct faculty member, teaching secured real property transactions and corporate law. He has taught business organization law for the paralegal program at San Joaquin College of Law and business law at the Craig School of Business, California State University, Fresno. Throughout his career, he has been a frequent speaker and panelist on a variety of subjects including: communications skills; conflict resolution in the probate case; ethical issues for the business lawyer; the realities of succession planning; practical charitable giving ideas; and ethical considerations for the estate planning professional.
Judge Oliver's dedication to the community and legal profession is demonstrated by the following examples of organizations in which he has served as president or chair. Saint Agnes Medical Center Foundation: Rotary Club of Fresno; Fresno City and County Historical Society; Fresno Estate Planning Council; Fresno County Interagency Council for Children and Families; California State University, Fresno Foundation; National Conference of Bar Foundations; the Foundation of the State Bar of California; Fresno County Bar Association; Fresno County Young Lawyers. Oliver was also elected a member and a vice president of the Board of Governors of the State Bar of California; and was appointed to the Judicial Nominees Evaluation Commission (JNE).
Terance Frazier
Terance Frazier was born in Oakland, California. He received a B.S. in Criminal Justice, while playing baseball at Fresno State. Mr. Frazier's hard work and skill led the Fresno State Baseball team to win the championship three years in a row. In 1992, he was drafted by the Oakland Athletics and a few years later played with the St. Paul Saints of Minnesota.
Upon his retirement from professional baseball, Mr. Frazier returned to Fresno to pursue his interest and passion of real estate investment. In 1996, he partnered with Mr. Steve Hosey to establish a real estate investment company with a focus in acquisition of distressed single family homes. This venture took off and with growth came diversification of investments.
Mr. Frazier's experience and expertise allowed him to grow his personal business. In 2004, he established TFS Investments, LLC, where he serves as the Managing Member. With a passion for improving neighborhoods in the inner city, Mr. Frazier continued to invest in renovations of distressed single and multi-family housing in the city of Fresno. TFS Investments, LLC currently invests in approximately 100 residential properties per year and has invested in approximately 10,000 over the last 20 years. Identifying the needs that exist in the inner city, he continued to grow his venture by diversifying his investments and entering into partnerships with other local developers to build large commercial projects like Campus Pointe and Midstate Bowl.
Today, the company specializes in all areas of residential and commercial real estate, with an extensive portfolio that not only includes Central California, but also Texas and Georgia. TFS Investments, LLC has steered over $600,000,000 in investment dollars from a large investment group over the last 20 years to the Fresno market. Due to Mr. Frazier's experience and relationships in the development world he has been successful in developing projects that have given synergy to initiatives like the revitalization of Downtown Fresno. These projects include condominiums, retail stores, and office spaces. His vision for a revitalized Downtown Fresno has generated much interest from local and out of state investors. Mr. Frazier is part of the group of investors developing condominiums that will oversee the Chuckchansi Park and a Public Market that will be an anchor and centerpiece of the new Fulton Street in Downtown Fresno. TFS Investments, LLC has positioned itself to be one of the largest investors committed to seeing Downtown Fresno become an entertainment hub for the Central Valley.
Mr. Frazier is also the President of Central Cal Baseball Academy (Central Cal), a non-profit which he founded in 1997. Central Cal focuses on the development and mentoring of student-athletes in an environment that encourages sportsmanship and academics. The non-profit is committed to mentoring at-risk youth and ensuring that cost is not an obstacle to motivated players. Central Cal emphasizes academic achievement, substance abuse education, and community service. The non-profit has a track record of 100% high school graduation, sends kids to college and the major leagues.
Mr. Frazier has five children and is very active in his community. He serves on State Center Community College District (SCCCD) Foundation Board, SCCCD Executive Committee, Dugout Club, Fresno State Alumni Association, Southwest Community Development Corporation, Mayor-Council Code Enforcement Task Force, Fresno State Alumni Engagement Committee, and is President of the Fresno State Baseball Alumni Association.
Mr. Frazier has received many accolades and recognition for his personal success, but also for the commitment to improving the community. In 2011, Senator Michael Rubio (ret.) recognized recognized him as Man of the Year in the State of California.
Other awards and accomplishments include: Businessman of the year by the National Republican Congressional Committee, NAACP's Image Award for Business, 2015 Fresno County Office of Education Athletics Honoree, 2015 SCCC Wall of Honor Inductee, Economic Development Award from the Delta Sigma Theta Sorority (San Joaquin Valley Alumnae Chapter), 2015 Urban Leadership Champion in Entertainment and Business and the 2016 Success in Real Estate and Construction Award (both were presented by the Fresno Metro Black Chamber of Commerce). Most recently, he was recognized for his 20-year service to helping at-risk kids reach their full potential through the sport of baseball.
Genesis Wilson
Genesis Wilson is in CFO of Dutch Bros Fresno, which she owns with her husband Brent. This duo has been running the franchise in Fresno for nearly 10 years. Together, they have built the business to include 5 locations, both drive through and walk up, and an event truck that serves throughout the community. They currently employ over 230 people.
Genesis holds a Business Administration Degree from California State University, Northridge and she is a member of the Fresno Chamber of Commerce. In addition, it is important to both Genesis and Brent that their company be a force for good in the community, and they have donated over $181,000 to local organizations like the Marjaree Mason Center, Poverello House, Valley Children's Hospital, MDA, and Boys & Girls Club. More than the money they donate, they work very hard to teach philanthropy to their employees by regularly involving them in giving process.
Dina Juve and Melissa Oberti of FitnessSocial
Caren Myers of Fresno Lexus
California Health and Human Services Secretary Diana Dooley will speak at the Smittcamp Alumni House on campus from noon to 1:30 pm.
Dooley, a Hanford native who earned a bachelor's degree in social science at Fresno State in 1972, offers a unique perspective on health care after leading California's effort to implement the Affordable Care Act on a national stage.
In 2010, Dooley was appointed by Governor Jerry Brown to lead the 13 departments that comprise California's Health and Human Services Agency.
Three generations of female realtors to provide insight to students
The Pay It Forward Luncheon Series will bring three generations of female realtors to Fresno State to speak with students and community members about entrepreneurship in the ever-changing real estate market at noon Wednesday, Sept. 14 at the Smittcamp Alumni House.
Collectively, Helen Smades, Debbie Smades Henes and Tiffany Henes will share more than 70 years of real estate and entrepreneurial experiences. The trio will cover topics such as how the industry has changed over the years, how to create and maintain a personal and family brand and how to use social media to promote business. The event is the first of three Pay It Forward sessions to be held in the fall.
Mendy Laval, intrapreneur in residence for the Lyles Center, will moderate the event.
"I am genuinely excited about bringing three successful female entrepreneurs together to discuss the real estate industry of the past and present," Laval said. "Helen, Debbie and Tiffany are not only knowledgeable in their field, but have built their individual businesses by embracing change, leading by example and providing exceptional value to their clients."
For more informaion, please contact Mendy Laval: laval.mendy@gmail.com.