Student Organizations
ABOUT
Our organization's objective is to create and maintain constructive community relationships with local business professionals. This organization is dedicated to improving the relationship between local businesses and students at Fresno State with the goal of building relationships with these businesses that will improve access to job advancement, lead to post-undergraduate study opportunities, and peer mentoring. By finding support in one another and the diverse Central Valley, the organization's students have taken ownership of their undergraduate experience and become agents in their own revitalization.
CONTACT
aabsafresnostate@gmail.com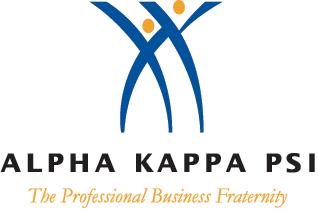 ABOUT
Alpha Kappa Psi was founded in 1904 at New York University on the principles of promoting institutions of business education, developing future leaders and fostering appreciation for higher deals in business.It is the oldest and largest professional business fraternity, with chapters all across the United States as well as Canada and the United Kingdoms.
Guided by five core values – Brotherhood, Knowledge, Integrity, Service, and Unity – Alpha Kappa Psi focuses on providing ethical leadership and professional development.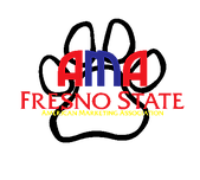 ABOUT
The AMA is a professional association for individuals and organizations leading the practice, teaching and development of marketing knowledge worldwide.

Our principal role is to serve as a forum to connect like-minded individuals and foster knowledge sharing, provide resources, tools and training, and support marketing practice and thought leadership around the globe.
AMA - Where Creative Minds Come To Play.
WEBSITE
http://amafresnostate.wixsite.com/fsama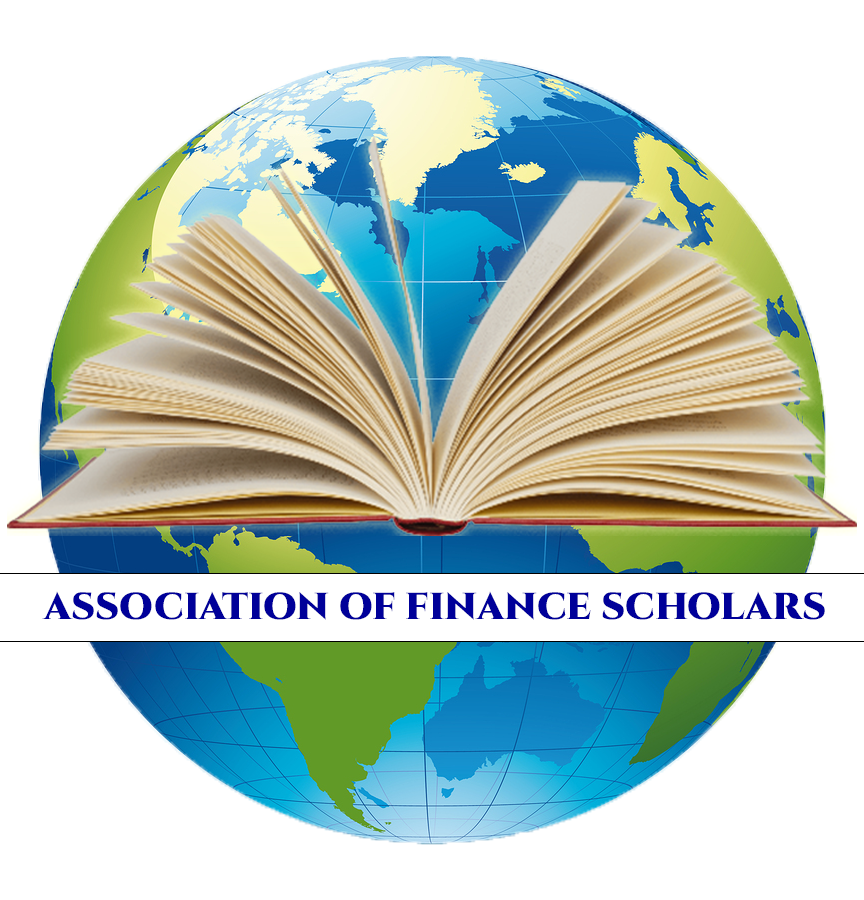 ABOUT
The Association of Finance Scholars provides members with the opportunity to learn about careers within the financial service industry. AFS promotes professional development through company presentations and professional meetings each semester; which provides networking with local businesses and aims to broaden the common interest between academicians and practitioners.The Association is open to all business majors.
WEBSITE: https://www.facebook.com/fresnostateafs
LinkedIn Profile: http://linkedin.com/in/association-of-finance-scholars/
CONTACT: fresnostatefma@gmail.com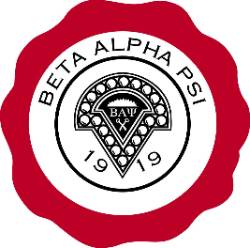 ABOUT
Founded in 1919, Beta Alpha Psi is an honor organization for financial information students and professionals. There are over 300 chapters on college and university campuses with over 300,000 members initiated since Beta Alpha Psi's formation. All of our chapters are AACSB and/or EQUIS accredited. We are not a fraternity or sorority but an honors organization.
Purpose
The purpose of Beta Alpha Psi is to:
recognize outstanding academic achievements in the field of accounting, finance, and information systems

promote the study and practice of professional fields related to these disciplines;

provide opportunities for self-development and association among members and practicing financial professionals;

encourage a sense of ethical, social, and public responsibilities
Vision
Beta Alpha Psi will shape the financial and business information professions by developing members into ethical, professional, and confident leaders.
Mission
The mission of Beta Alpha Psi, the premier international honor and service organization for financial and business information students and professionals, is to inspire and support excellence by: encouraging the study and practice of accountancy, finance, and information systems; providing opportunities for service, professional development, and interaction among members and financial professionals; and fostering lifelong ethical, social, and public responsibilities.
Gamma Omicron Chapter
The Gamma Omicron chapter of Beta Alpha Psi was established at California State University, Fresno in 1969. Our alumni include a vast network of professionals in Fresno and in many other cities across the nation. We are proud to count among our alumni CSU Fresno facility, partners at various firms, and other driven individuals in every aspect of the financial world.
Alumni
In an attempt to improve our relations with former members of the Gamma Omicron chapter we ask you contact us. We would love to include you in the alumni network we have begun to build.
Contact For More Information
Please contact our Recording Secretary for more information at rsecretary@bapfresno.org.
Alumni, please contact the President at president@bapfresno.org
Websites /Social Media Links
Beta Alpha Psi - Gamma Omicron Website: http://bapfresno.org/
Engage: https://engage.fresnostate.edu/organization/beta-alpha-psi-accounting
Chapter Website: http://bapfresno.org/
National Organization Link: https://www.bap.org/
Contact Information: rsecretary@bapfresno.org, president@bapfresno.org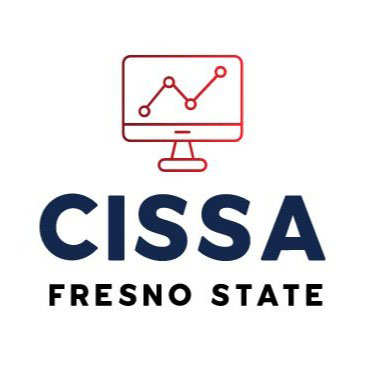 Professionally develop students to become tomorrow's business leaders in technology
ABOUT
The Computer Information Systems Student Association (CISSA) is a student-led club that seeks to expose as many students as possible to the creativity and innovation technology brings to the business world. CISSA helps foster the learning of theoretical skill and practical principles that students will need in their future endeavors. Our goal is to build a sense of community among CIS students and provide a platform to connect, learn and thrive in this field.
CONNECT
We welcome anyone interested in the field of CIS and network with potential employers and alumni from IS/IT organizations.
LEARN
We discuss and explore the endless possibilities of Information Systems. Identify CIS student experience pain points and possible solutions.
THRIVE
We host study sessions, academic workshops, network events and social gatherings and promote student success.
LINKTREE
https://linktr.ee/cissafresnostate
CONTACT
cissafresnostate@gmail.com
Craig Business Scholars – receive multi-year scholarships and serve as ambassadors for the Craig School. Scholarships are awarded to incoming freshmen, incoming transfer students, and select continuing students. Scholarships are competitively awarded based on academic excellence, proven capability for academic success, leadership, and service. Incoming freshmen receive at least $20,000 over four years-- $5,000 per year with up to three renewals for maintaining qualification. Incoming transfer students receive at least $5,000 per year for two years for a total of $10,000.
Website: https://businessscholars.wixsite.com/fsbs
More information: https://craig.fresnostate.edu/scholarships/scholars.html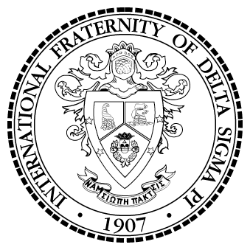 Fresno State's Iota Phi Chapter of Delta Sigma Pi is a Co-Ed Professional Business Fraternity organization thriving on professionalism, tradition, leadership, academics and friendship. From participating in community service, professional activities, and fundraising events, college is an opportunity to flourish and grow. Alone, each Deltasig brings unique qualities to campus, but together we make a difference. We encourage you to browse our website and discover more about this amazing professional business fraternity and gain a deeper understanding of our organization's purpose, goals, and values!
Website: https://www.dspiotaphi.org/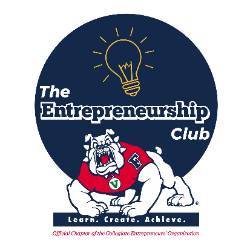 As a member of The Entrepreneurship Club you will have access to the many tools and resources of the prestigious Lyles Center for Innovation & Entrepreneurship, located on the second floor of the Student Recreation Center. The Lyles Center offers the tools, people, programs, support and advice to help you create a sustainable business of your own.
We have a network of young, talented, like-minded individuals working together to create a better future. Many of our members have gone on to start their own businesses but it's not a requirement. Maybe you don't want to start a business right away, no problem, the skills and relationships our members develop have also lead to great internship and job opportunities with companies like Gallo, Bank of America and Pepsi.
Website: http://www.fresnostate.edu/academics/lylescenter/programs-services/ceofresno.html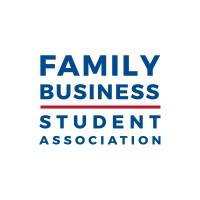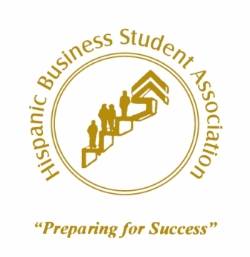 ABOUT
Established in 1972, the Hispanic Business Student Association is committed to bringing out the best in its members and preparing them for success in the corporate world. HBSA continues to provide its members with professional and leadership opportunities. Through the numerous programs HBSA hosts throughout the year, including our signature events, Corporate Mixer and Mock Interviews, HBSA has helped increase the number of quality Hispanic professionals entering the work force. We strive to live up to the seven pillars established by our founders. Those seven pillars include Leadership, Tradition, Excellence, Education, Community, Professionalism, and the most important Family. Throughout the year HBSA hosts events that stay true to those founding principles.
WEBSITE
https://hbsafresnostate.org/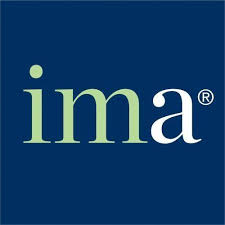 ABOUT
Provide to members personal and professional development opportunities through education, association with business professionals, and certification in management accounting. Ensure that IMA is universally recognized by the financial community as a respected institution influencing the concepts and ethical practices of management accounting.
We are committed to the education and awareness of the fields of management accounting and financial management on the campus of California State University, Fresno. We work together with the IMA Parent Chapter and other professionals to continue the organization's high reputation and expectations of producing the best management accountants and financial managers and the skills to employ them in the financial community.
WEBSITE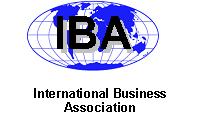 ABOUT
To Provide an ethnically diverse forum in which international business can be discussed, understood, appreciated, and applied to the real world.
CONTACT
@fresnostateiba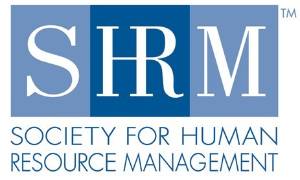 ABOUT
The Society for Human Resource Management student chapter at Fresno State was founded in 1980 with the mission of creating a positive learning environment for human resource students while providing them with professional development, networking, and volunteering opportunities. SHRM holds meetings with scheduled programming designed to help members learn more about the field of human resources and business. The student chapter is run primarily by elected student officers with the assistance of faculty advisers.
The student chapter is affiliated with the national Society for Human Resource Management, which is a professional organization for human resource professionals. This affiliation provides students with access to Fresno's local SHRM chapter, Central California Society for Human Resource Management (CCSHRM), events. Students attend monthly CCSHRM luncheons, mixers, fundraisers, and conferences. The connection with CCCSHRM has proven to be an invaluable resource for students. Through the professional connections made at these events, many students have expanded their network and found job and internship opportunities.
SHRM at Fresno State holds general meetings once per month throughout the school year. These meetings are opportunities for students to get information about the club's current activities and listen and ask questions to guest speakers, who are generally professionals in the field of human resources. Outside of the general meetings and CCSHRM events, the club holds fundraisers, socials, and volunteer events for students to participate in.
If you are interested in learning more about the SHRM Student Chapter at Fresno State, please feel free to take a look at our social media listed below. If you have direct questions, please contact us at fresnostateshrm@gmail.com.
Website: https://sites.google.com/mail.fresnostate.edu/fresnostateshrmchapter/home
SHRM Website: https://www.shrm.org/