Business Scholars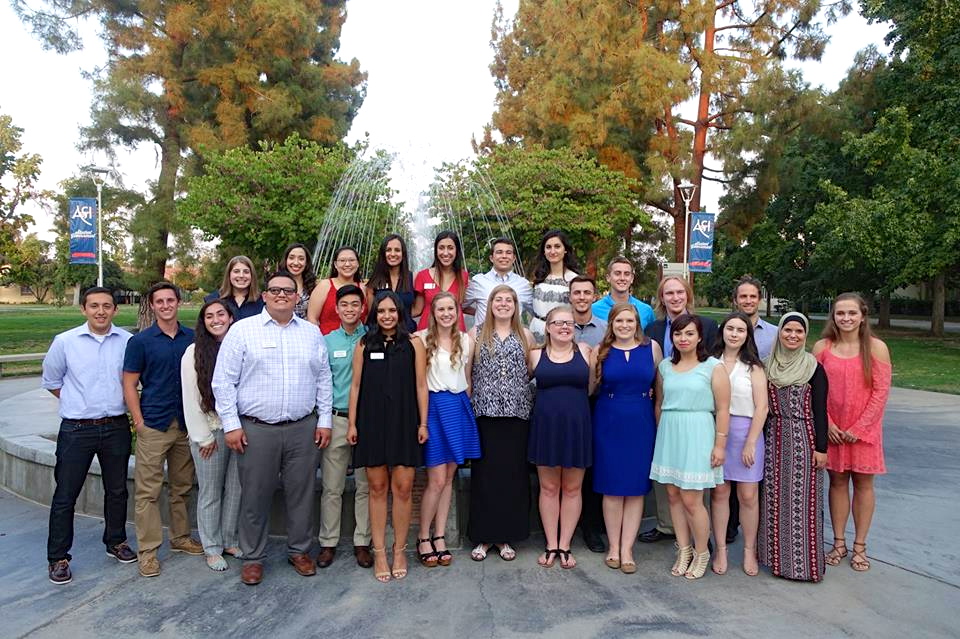 Business Scholars– receive multi-year scholarships and serve as ambassadors for the Craig School. Scholarships are awarded to incoming freshmen, incoming transfer students, and select continuing students. Scholarships are competitively awarded based on academic excellence, proven capability for academic success, leadership, and service. Incoming freshmen receive at least $20,000 over four years-- $5,000 per year with up to three renewals for maintaining qualification. Incoming transfer students receive at least $5,000 per year for two years for a total of $10,000. Continuing students receive $5,000 per year for up to three years.
The funding for the Business Scholars program comes from several sources, including:
Craig Scholarships from the endowment established by the Sid and Jenny Craig Foundation established when the school was named in 1992;
Fresno Merchants Scholarships from the scholarship endowment established from a $1.7 million gift in 1998 from the Fresno Merchants Association;
Clemmensen Scholarships established from contributions from alumnus Larry Clemmensen;
The Matoian Scholarships from an endowment by Matty Matoian;
Joseph Presuitti Scholarship established from the Ella Fitzgerald Foundation;
Easterly Scholarships from contributions by

alumnus

Josh Easterly;
Contributions form

John Salmonson.
The Business Scholars Program is administered by the Dean's Office within the Craig School of Business. All complete applications are reviewed by a team of faculty and advisors. Ten to fifteen new scholarships are awarded each year.
Applications for the next academic year will be accepted starting on October 1, 2021 and ending on March 2, 2022.

Applications for a Business Scholars Program scholarship may be submitted as follows: Apply for a general scholarship on the Fresno State Scholarship website. The Business Scholar (or Smittcamp Scholar) application form as well as submission instructions can be found at this web site.


First time Freshmen:
Minimum requirements for consideration:
- An un-weighted high school GPA of at least 3.5 or better
- New SAT I composite score of 1100 or above or an ACT composite score of 22 or better
- Leadership and service receive additional weighting, as shown by school activities and service to the community.
- Certify intention of obtaining a B.S. in Business Administration or B.A. in Economics.

Existing CSB Students and Transfer Students:
Minimum requirements for consideration:
- A 3.8 GPA, cumulative
- Demonstrated leadership and service, as shown by school activities and service to the community while in college
- Certify intention of obtaining a B.S. degree in Business Administration or B.A. in Economics