Sustainable Development Goal 9: Industry, Innovation and Infrastructure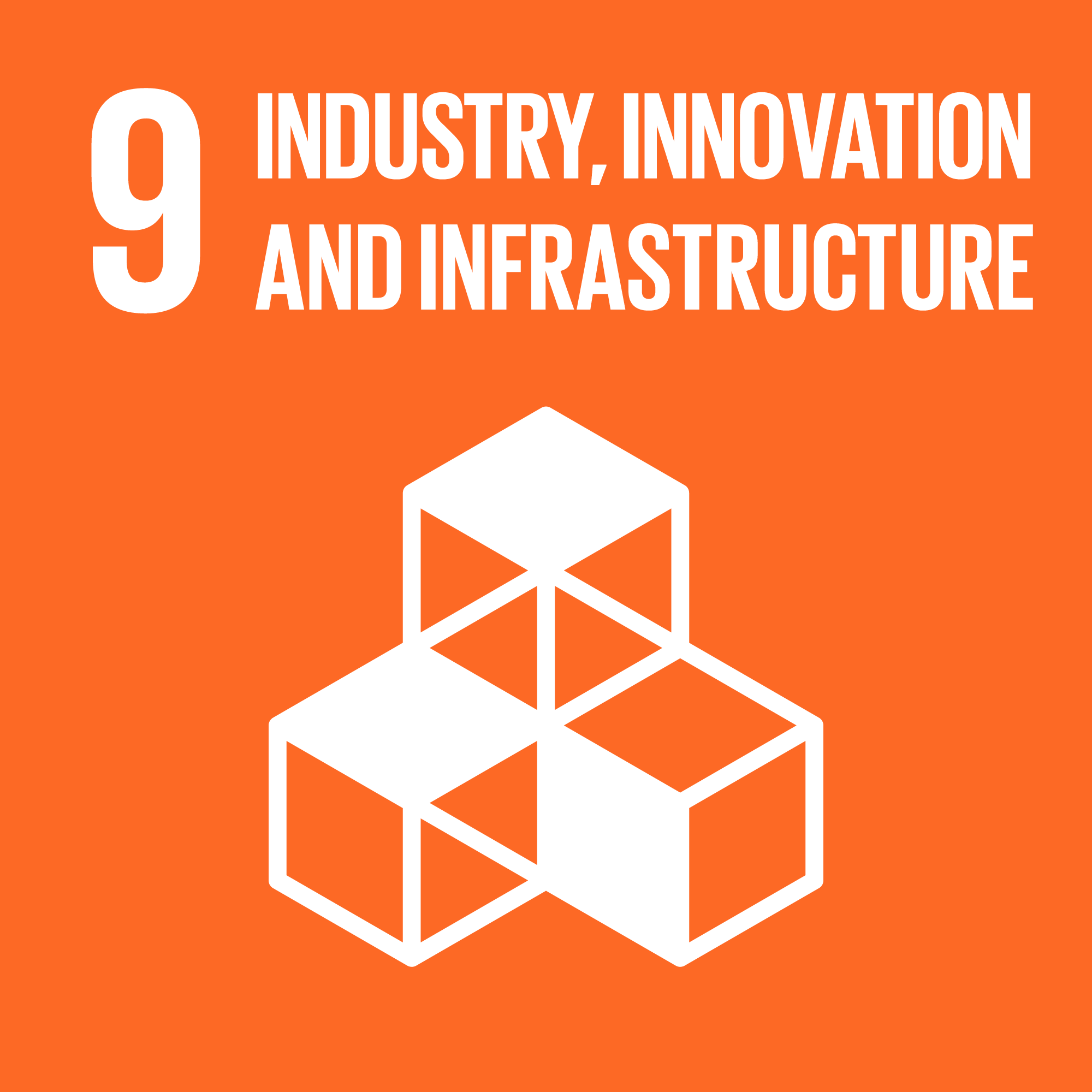 Natural and built environments are vital sustainability and resilience objectives and interact with several United Nations Sustainable Development Goals. Climate change and the depletion of natural resources have shifted priorities toward environmental resilience and interaction with social equity and infrastructure development. Hence, the manifestation of this shift is apparent in various activities across Fresno State. The geographical characteristics of Fresno State in Central California, as a major agricultural center, have provided an opportunity for scholars to focus on recognized environmental challenges concerning water shortage and air pollution. Further, aging infrastructure has also been a priority for mitigating challenges in the built environment and development footprints.
Fresno State Initiatives for Industry, Innovation and Infrastructure
In alignment with the systemwide mandate to reduce Greenhouse Gases (GHG) from buildings, campus building renovations and new construction have contributed to a reduction in GHG emissions.
Currently in the design phase, the campus Central Utility Plant Replacement project will provide more energy-efficient and reliable heating and cooling across the Fresno State campus.
The Fresno State
Active Transportation Plan
provides recommendations to allow the University to better accommodate active and healthy transportation modes for the entire campus community to move to and around campus.
Fresno State has installed six electric vehicle charging stations and they are being well utilized.
Fleet vehicles are being replaced with newer fuel efficient or electric vehicles as funding opportunities are made available. Electric golf carts are utilized by facilities, maintenance, and technicians to navigate between jobs on campus.