Sustainable Goal 7: Affordable and Clean Energy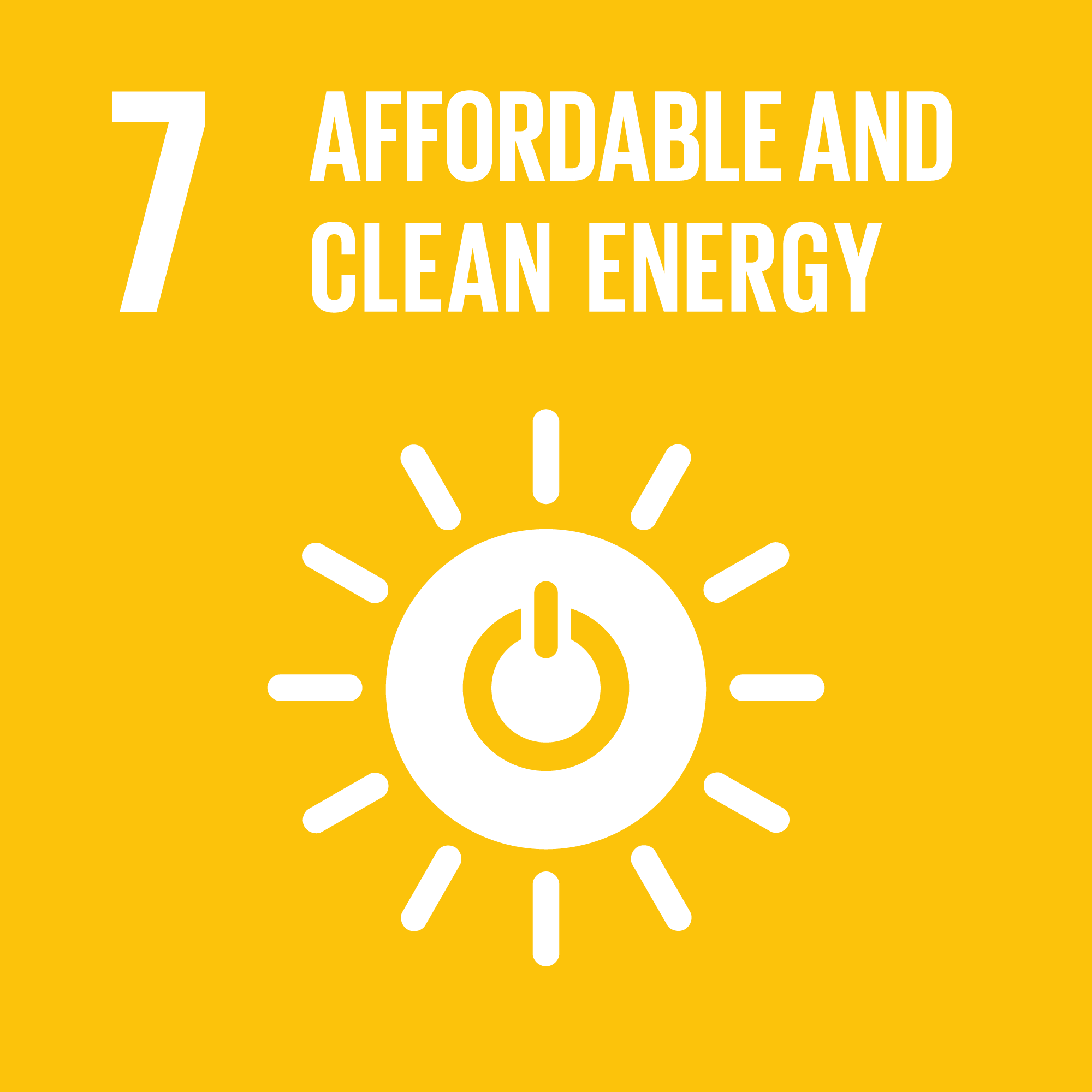 Fresno State is committed to being a leader in the use of sustainable and clean energy. The CSU Sustainability Policy calls for all 23 campuses to further integrate sustainability into their academic curriculum; reduce facility GHG emissions to 80 percent below 1990 levels by 2040; develop employee and student workforce skills in the green jobs industry; and foster economic development, among other goals. To achieve this, Fresno State has begun climate action-planning through an intersection of coordinating efforts.
Fresno State Energy Initiatives
Fresno State joined the Association for the Advancement of Sustainability in Higher Education in 2019 and earned a STARS Program/Initiative SDGs Bronze rating in recognition of its sustainability achievements from the initial report submission in 2020. STARS, (the Sustainability Tracking, Assessment and Rating System) defines sustainability as "a pluralistic and inclusive way, encompassing human and ecological health, social justice, secure livelihoods and a better world for all generations."
The mission of the Fresno State
Sustainability Club
is to create a conscious culture of sustainability on campus and in the community. The Sustainability Club additionally performs educational outreach activities in the community and is responsible for planning events such as Earth Day Fresno State.
The student-led
Sustainability Task Force
collaborates with campus leadership and partners to educate, inform, and gather data related to sustainability at Fresno State. One of their most recent initiatives in collaboration with Facilities Management was to educate the campus community on the
Recycle 2020 Campaign
.
In alignment with the systemwide mandate to reduce Greenhouse Gases (GHG) from buildings, campus building renovations and new construction have contributed to a reduction in GHG emissions.
Currently in the design phase, the campus Central Utility Plant Replacement project will provide more energy-efficient and reliable heating and cooling across the Fresno State campus.


The Fresno State
Active Transportation Plan
provides recommendations to allow the University to better accommodate active and healthy transportation modes for the entire campus community to move to and around campus.
Fresno State has installed six electric vehicle charging stations and they are being well utilized.
Fleet vehicles are being replaced with newer fuel efficient or electric vehicles as funding opportunities are made available. Electric golf carts are utilized by facilities, maintenance, and technicians to navigate between jobs on campus.