Sustainable Development Goal 12: Responsible Consumption and Production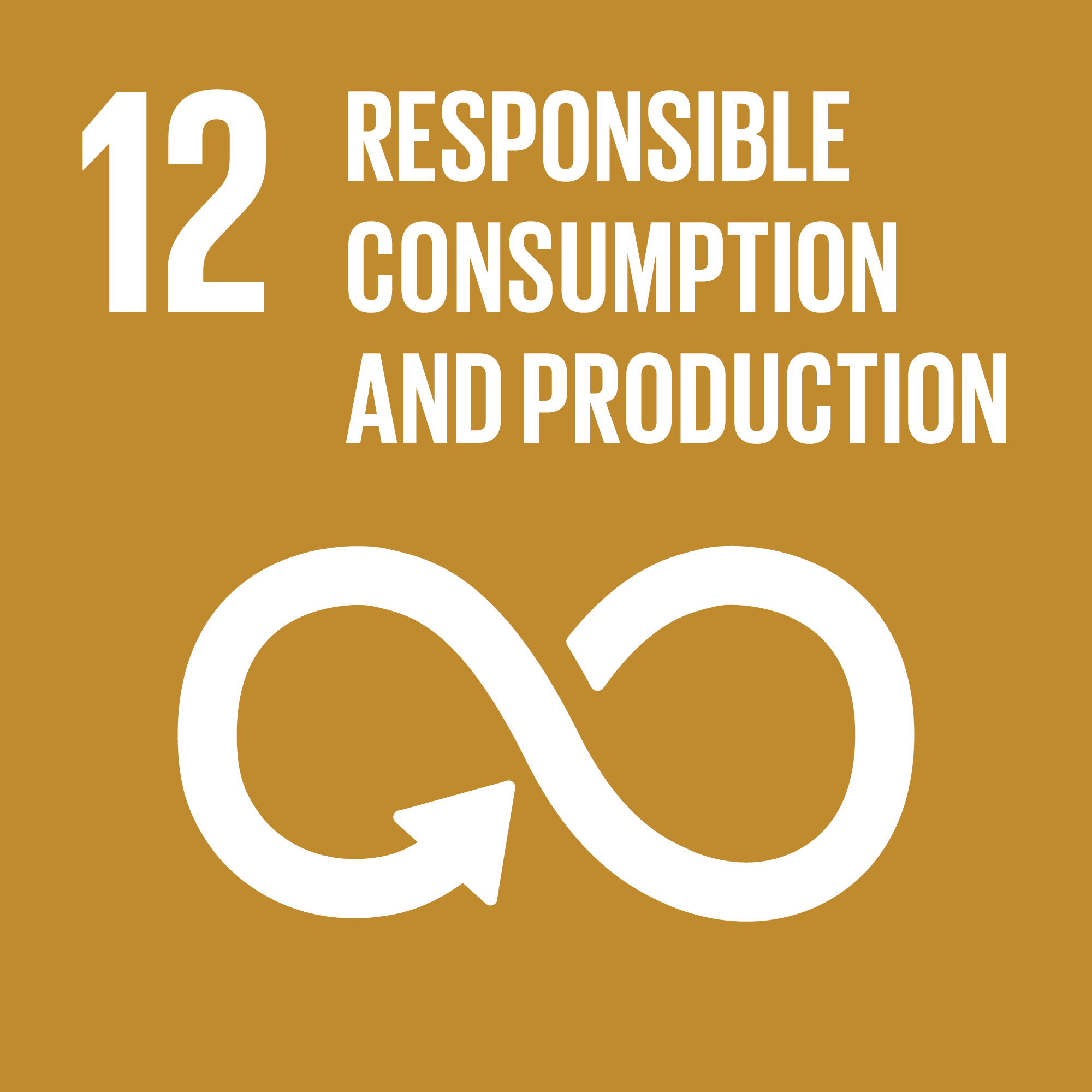 With an enrollment of approximately 25,000 students and thousands of faculty and staff, the Fresno State campus is a small city unto itself. Fresno State has made a commitment to sustainable consumption through initiatives to optimize the campus's use of water, energy and other precious resources, benefiting both the University and the larger community around it. Aging infrastructure has also been a priority for mitigating challenges in the built environment and development footprints.
The geographical characteristics of Fresno State in Central California, as a major agricultural center, have provided an opportunity for scholars to focus on recognized environmental challenges concerning water shortage and air pollution.
Fresno State Responsible Consumption and Production Initiatives
The mission of the Fresno State Sustainability Club is to create a conscious culture of sustainability on campus and in the community. The Sustainability Club additionally performs educational outreach activities in the community and is responsible for planning events such as Earth Day Fresno State.
The student-led Sustainability Task Force collaborates with campus leadership and partners to educate, inform, and gather data related to sustainability at Fresno State. One of their most recent initiatives in collaboration with Facilities Management was to educate the campus community on the Recycle 2020 Campaign.
The newly formed faculty-led Climate Action Plan task force is working on a draft campus climate action plan.
The Fresno State 1,000-acre University Farm Laboratory features more than 20 enterprises which play a vital role in providing hands-on educational and research programs within the Jordan College of Agricultural Sciences and Technology and a living laboratory for complementary disciplines. Students explore the latest advancements in agriculture while managing livestock, field crops, a horticulture nursery, fruit and nut orchards, vineyards, commercial and research wineries, and raisin and nut processing operations, while providing products year-round to the Gibson Farm Market for a full farm-to-fork supply chain.
In alignment with the systemwide mandate to reduce Greenhouse Gases (GHG) from buildings, campus building renovations and new construction have contributed to a reduction in GHG emissions.
Currently in the design phase, the campus Central Utility Plant Replacement project will provide more energy-efficient and reliable heating and cooling across the Fresno State campus.
Several sustainability initiatives have been implemented to reduce food and plastic waste. Resident Dining Hall wet food waste is disposed separate from paper and plastic waste to facilitate composting and recycling. Trayless dining is utilized to reduce overall footprint. Campus event coordinators continue to use Catered Cupboard to share leftover food with students and minimize waste. Campus-wide elimination of single-use plastic straws and plastic bags was implemented in early 2019.
The campus has made improvements to landscaping infrastructure to improve water efficiency and conservation.