2019 California Family Business Award Winner
Excerpt from The Business Journal
Young's Commercial Transfer, a Porterville-based agricultural trucking firm, was named the 2019 Distinguished Family Business of the Year Wednesday night at the 30th annual California Family Business Awards.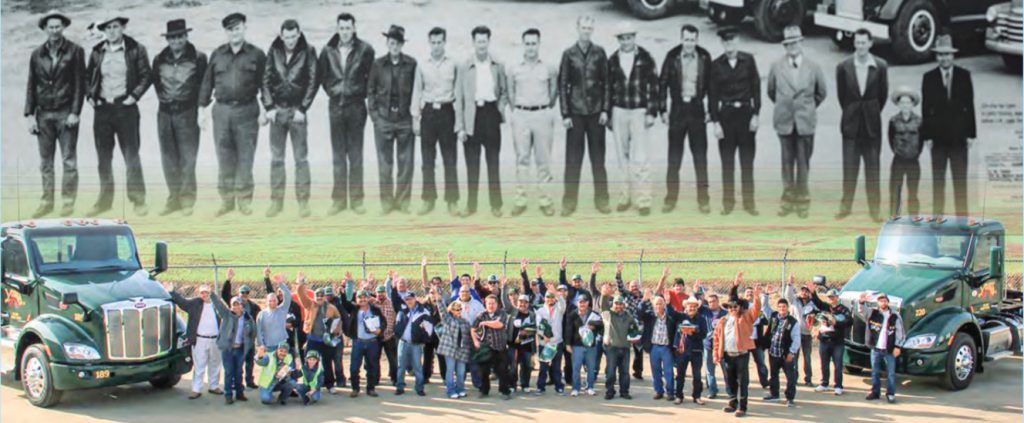 Put on by the Institute for Family Business at California State University,
Fresno, the event held at TorNino's Banquets in Fresno recognized nine local family-owned businesses, along with one person named as recipient of a lifetime achievement award.
"Each one of you brings a unique story that serves as a testament to being part of something bigger here in the San Joaquin Valley," Fernando Parra, director of the IFB, told the crowd attending the ceremony.
"You will hear two common themes throughout the interviews —
a core set of family values and a commitment to serving above self." From almost 100 nominations, the following companies each was honored with a 2019 Outstanding Family Business award:
Bennett Water Systems
C. A. Reding Company
Fresno Truck Center
Hedrick's Chevrolet
JD Food
Realty Concepts
ServiceMaster by Benevento
Sethi Management
Youngs received the Distinguished Family Business Award.
In 1935, G.W. Young applied for a transportation license from the California State Board of Equalization. After 84 years, Young's Commercial Transfer still is growing.
"The Youngs are an employment rock for the local community of Porterville … helping their farm customers bring in harvest after harvest in good times and bad drought and flood, freeze and heatwave," Parra said in a press release.
Jimmy Maxey, who grew up working in his father's meat-processing company, received a lifetime achievement award for JD Food, a third-generation food-distribution business based in Fresno.
The IFB is part of the Craig School of Business at Fresno State, providing education for family-owned businesses as well as scholarships for the next generation of family-owned business operators.
The annual family business awards symbolize the importance of families
their businesses and the interrelatedness of success for both,, the press release continues.
"Family businesses like yours, both large and small, significantly drive today's economy and the strength of where we live," Dr. Robert Harper, Dean of the Craig School of Business, stated in the release.
Lifetime Achievement Award Winners
2017 - Gordon Webster, The Business Journal
2009 - Fred Ruiz, Ruiz Foods
2007 - William Lyles, Lyles Diversified, Inc.
1999 - Larry Shehadey
This Year's Awards are brought to you by
Thank you to our Award Sponsors
Legacy Members
Fred & Mitzie Ruiz
Johanson Transportation Services
James G. Parker Insurance Associates
Steven Deis
J. D. Heiskell & Company