Laval Entrepreneur Mentor Program
Spring 2020 EMP Students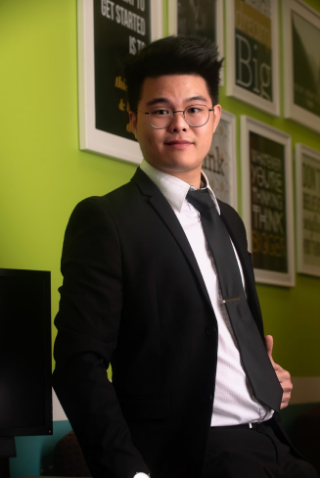 Jake Lai
Major: Logistics & Supply Chain Management
What are your interests?
Business | Travel | Soccer | Photography | Music | Networking | Outdoor Adventures | Adrenaline Sports
What is your dream career?
To be a successful entrepreneur dealing with logistic services & supplying goods to international friends worldwide. With that, it will be a great opportunity to travel around the world and touch upon impactful ideas that can expand my knowledge to grow as a person as well as a business leader. To "Live A Life I Will Remember".
Why did you join EMP?
It started out with the curiosity of learning and being able to network with business leaders. To be an international student who wishes to understand the business culture in the United States. Further, improving my professional skills with like-minded individuals who seek to learn from what's not written in textbooks. The program provides so much more than just workshops. It has acknowledged the importance of investing in young business leaders and it is exciting to be one of the amazing twenty students selected in this program.
---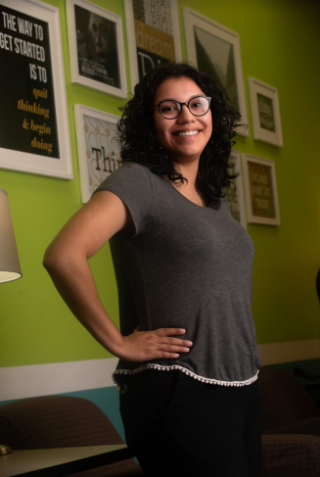 Rhiannon Wright
Major: Business Management - Entrepreneurship
What are your interests? Photography, reading, videogames, traveling
What is your dream career? One that always comes to mind is to open up a cool business where fellow gamers, movie buffs, and overall nerds can go to hangout. It would have a small cafe, movie screen, gaming consoles, and theme nights. Just a place to have fun with like- minded people.
Why did you join EMP? I want to challenge myself to meet new people with similar interests in the business world. You can never stop improving and learning from others and I wanted to experience what it would be like to have a mentor to see what goes on in their professional lives and learn how they've overcome their challenges.
---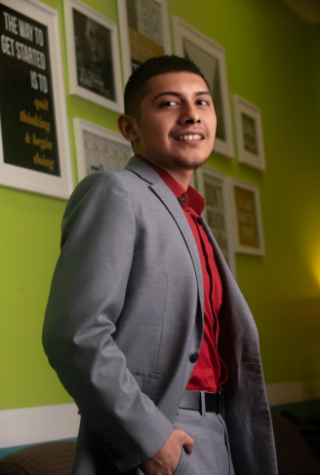 Marcos Cortes
Major: Business Management - Entrepreneurship
What are your interests? Working out, hiking, reading, traveling, make up, fashion
What is your dream career? I hope to one day be successful enough to have my own little empire, I want to open a drive thru convenience store, cross-fit gym, business women clothing line, dispensary/ lounge and the list goes on!
Why did you join EMP? There's nothing like having support from those who think and function like yourself. Having mentors who have been through the journey I am facing today is ideal for any entrepreneur. This program allows me to expand my knowledge and skills more than any lecture would.
---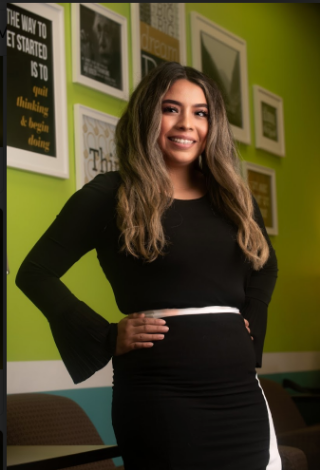 Stephanie Lemus
Major: Business Administration – Entrepreneurship
What are your interests? Traveling, cars, exercising, business, and music.
What's your dream career? My dream career is to work in the automotive industry. I want to run my own exotic car dealership and focus on building relationships with my clientele. Eventually, I want to step into racing and own a race team to promote my dealership.
Why did you join EMP? I joined EMP to learn from those who have an abundance of knowledge and want to share it. I hope this program will allow me to build my skills as an entrepreneur so that I might be able to pass down my own knowledge one day. I also know that I will have plenty of opportunity to network and collaborate with both students and professionals.
---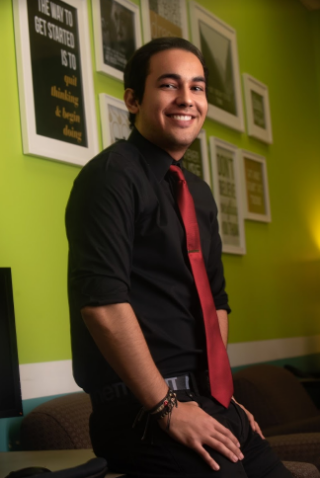 Fernando Nuno
Major: Masters Degree in Industrial Engineering
What are your interests? Ever since my childhood, I have loved cars; living in Detroit only strengthened that love. I enjoy working on my Mustang in my free time. Manufacturing and Engineering Design have been two of my recent professional ventures, which I truly enjoyed. Besides that, I enjoy taking road trips and traveling.
What's your dream career? My ultimate goal was to become an Engineer. I was able to reach this goal in the past year working as a Design Engineer for an Engineering firm. However, I would love to become a Design Engineer for the automotive industry or a Ford Racing Engineer.

Why did you join EMP? I joined EMP because I recognized the value EMP could provide for my goal of strengthening my soft skills and making connections for my professional career. I knew this program would be incredibly helpful in my future engineering career.
---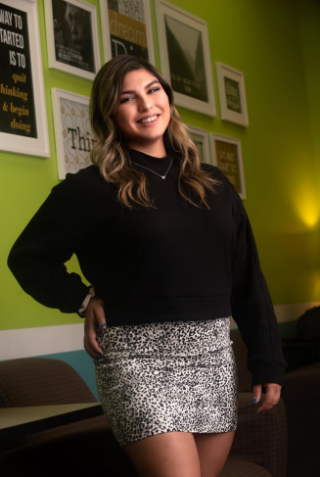 Brianna Mejia
Major: Business Management - Entrepreneurship
What are your interests?
Reading, playing the piano, taking photos
What's your dream career?
To have my own business.
Why did you join EMP?
I joined EMP to network with people that have similar passions as i do. I wanted to get out of my comfort zone and focus more on my major.
---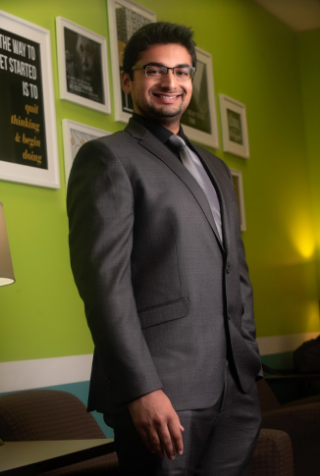 Gobind Punani
Major: Mathematics - Applied Option, B.S. with Physics, Mn.
What are your interests? Reading, learning, space, technology, business, food, movies/TV, tennis
What's your dream career? One of my role models is Elon Musk, a Silicon Valley entrepreneur who is actively shaping the future of humanity by applying his knowledge and skills to multiple technology industries, such as sustainable energy and space exploration. I hope to continue in Elon Musk's footsteps by maintaining that innovative spirit to ensure a better future for humanity. I dream of working on the big ideas that will contribute to society's forward progress. Nascent industries, such as nanotechnology, artificial intelligence, sustainable energy, space commercialization, and many others will soon dominate the cultural landscape of the world in the same way the computers have for the past few decades. We take it for granted that the future will always be better, but this cannot happen unless we have our top minds actively work toward achieving a more prosperous society through more advanced technology. My dream career is to be one of those top minds.
Why did you join EMP? When I first heard about the Laval Entrepreneur Mentor Program, I was immediately enthralled by the concept. As a student in the College of Science and Mathematics, I have limited opportunities to learn about working in the private sector. Although I have been fortunate to have one or two professors serve as informal mentors, I also wanted to be able to learn from industry professionals that are outside of academia. There is no other program at Fresno State that would give me insider access to the captains of industry working in the Central Valley. Being able to regularly meet with seasoned business leaders to ask any questions about their careers, review my future plans, and hear general life advice is a rare opportunity I knew I could not let pass. I also wanted to work on the soft skills that aren't typically taught in a classroom setting, and I knew EMP would help with that.
Besides the mentors and guest speakers, the EMP students also drew me to the program. EMP consists of a tight-knit cohort of peers united by a shared entrepreneurial drive, and I wanted to be a part of this impressive group. In business, one's network often determines the opportunities available. I needed to expand and diversify my network; joining EMP allowed me to do so with such a friendly group of bright, ambitious students.
---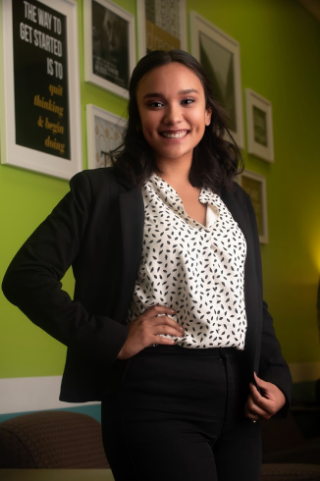 Sophia Velasquez
Major: Business Management- Event Planning
What are your interests? My interests are having family barbeques, camping, vacations and playing with my niece and nephew. I love adventure including road trips and traveling to other countries. I am also a neat freak that likes to organize and creating events.
What is your dream career? My dream career is to become an event planner. My career goal is to become an event planner working with high end customers where I can go all out with creativity and give me the opportunity to travel. I believe I can succeed in this goal because I am aware of the difficulty to be successful in this business and know I need to start low to get there. This business will take a lot of awareness of my abilities and networking to get my name known. I am head strong and willing to do what it takes. This industry will require someone to take a chance on me due to my lack of experience and my young age so I know this will have a lot of failure before I have much success.
Why did you join EMP? I am the type of person to have my goals in place and multiple plans on how I am going to get there. I joined EMP because of the collaborations with professionals that can keep me with reality and the networking opportunity that is to come from it. After meeting my fellow members, I am excited to be a part of a group that strives for creativity and have a lot of self-confidence.
---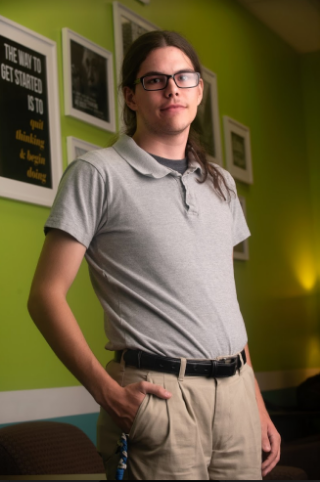 Jaron Howes
Major: Undeclared
What are your interests?

My current passion is a Japanese Martial Art known as Kendo, which roughly translates into 'the way of the sword'. Even though I'm humbly one rank below black belt I gained a lot of wisdom, and knowledge from those who have taught me in the two years since I started. I'm currently the club captain of Fresno State's new and slowly growing Kendo Club (Club Sport Kendo), I am also the instructor's assistant in Fresno State's new Kendo Class (KAC 44). Both of those roles challenges me to be an effective leader, as well as a responsible educator. Which to be honest was a passion that I've never thought I had until then. My other passion is to create stories, build characters, and act them out, I often get together with friends were we practice collective story telling, and acting or otherwise known as D&D. A little hobby of mine is to do anything relating to engineering. When I have the time I enjoy entertaining projects, and if it has a functional purpose I usually just go ahead and build it. I'd say my specialty is small wooden structures and 3-D modeling though I'm rusting with the latter.
What is your dream career?
I wish to combine my desire to educate or otherwise influence people and my passion to tell an effective story thus becoming a screen writer/film director. As for how I will accomplish this dream I've yet to figure out, but I know its what I want to do. Specifically stories that have real themes and real lessons to teach. For example one of my movie ideas called The Seven Saints. Its about 7 people, their 7 stories, about one their 7 sins and where that sin originated. The goal of the film is educating the audience where each sin could come from, particularly during childhood.

Why did you join EMP?
In my opinion I thrive in socializing with groups of the general public, I have no issue with being spotlighted. But admittedly It takes me awhile to adapt in a professional environment as the're many powerful personalities in the room. So with EMP I am refining my ability to socialize and communicate my vision(s) within a professional environment. More importantly to learn from those who have mastery over their life, just like my Kendo Senseis.
---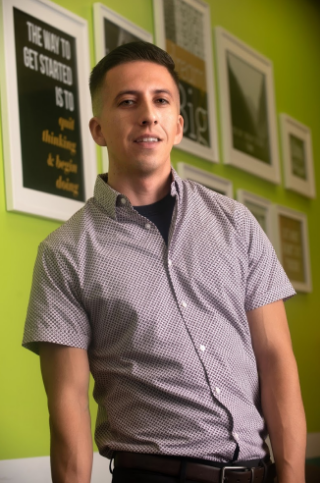 David Garcia
Major: Enology

What are your interests?
Making wine & champagne, working out, reading, cooking, beer making, trying new foods, traveling, sports gambling, playing soccer & basketball, problem solving, Stock trading
What is your dream career?
Being able to live life by my own terms while making great Wine & Champagne.
Why did you join EMP?
One of the reasons I joined EMP because I read and heard a lot of great things about the program. Other reason why I joined was because I wanted to surround my self with like minded people who that to help each other succeed in life. I also wanted to gain wisdom from mentors in the Central Valley to help me with my personal & entrepreneurial journey.
---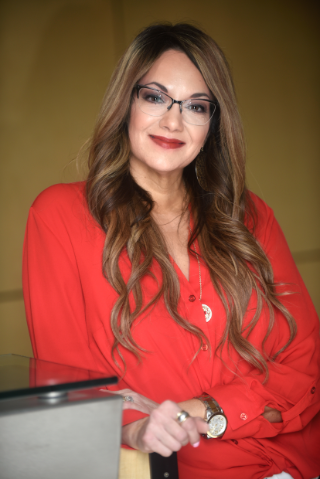 Victoria Roberts
Special Major: Food & Nutritional Science/ Entrepreneurship
What are your interests? I believe in order to grow, we must continue to learn. I enjoy meeting new people and learning about their backgrounds and experiences. I am very interested in health and wellness and enjoy cooking and revamping recipes to make them more beneficial. I am an avid tea drinker who loves to combine many different teas and spices to experiment with flavor. I enjoy creative writing in my free time and thrive in nature. I always look forward to traveling adventures with my family and especially enjoy exploring the beautiful state of Montana, where I lived as a child. I love many different types of cultural foods and music and enjoy listening to and supporting local musicians wherever I may be.
What's your dream career? My dream career is a combination of the many things I am passionate about. I am a professional hair stylist and salon owner who specializes in hair extensions for those wanting longer fuller hair, instantly. I also offer custom hair toppers for men and women with thinning hair. I love that I get to participate in a creative transforming process that brings joy to others while helping them look and feel their best. Future plans include organizing and holding health and wellness retreats and also health and beauty product development.
Why did you join EMP? A brilliant woman, Lailah Gifty Akita, once said, "Every great achiever is inspired by a great mentor." Mentoring allows those who have learned much through personal experience, to impart their knowledge to others willing to learn from the wisdom they have gained. I joined EMP to learn from mentors who have valuable skills to impart to help me grow in my personal and professional development. Though not always comfortable, I feel it is necessary to be placed in new situations to be challenged by others. This causes one to break out of their comfort zone where personal growth can occur. I am excited to be a part of a creative environment with other like-minded individuals in this program.
---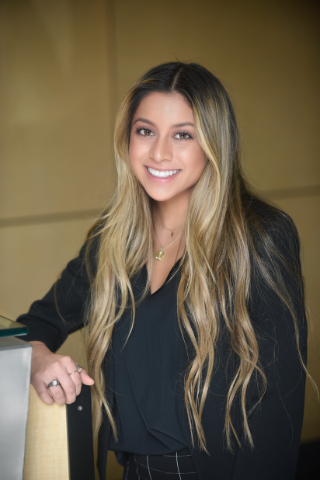 Brie Lopez
Major: Business Management
What are your interests? exercising, being in the company of my family and friends, coffee, and meeting new people
What is your dream career? Being that Business is really broad, I'm not entirely sure what I would like to do but probably something along the lines of hospital leadership, Im not sure in what sphere though, whether it be CEO or CFO, I would just like to utilize my organizational and leadership capabilities and change the world around me in some capacity.
Why did I join EMP? I joined EMP in order to be more involved on campus as well as network and meet likeminded students who push me to be the best student I can be. I am eager to partake in activities that will allow my future in business to become clearer, and I think being a mentee to local business leaders is a great opportunity that not many people have the ability to take advantage of and I can't wait to learn and grow by being a part of this program.
---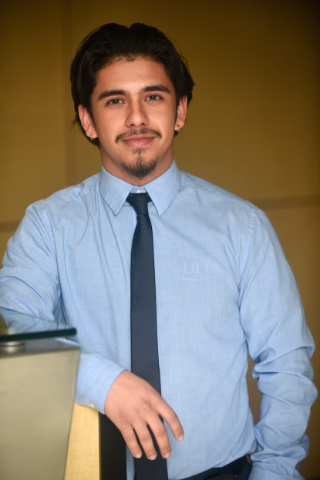 Jonathan Hamm
Major: Computer Science
What are your interests? Some of my interests consist of working out, working on computers, programming, and spending time with family.
What is your dream career? Currently I am in the process of figuring out what my dream career, but some of the ideas I have in mind is creating better jobs in the central valley. I would also love to own all sorts of businesses and will help change the world.

Why did you join EMP? I join EMP to find better opportunities to grow and network with people that are on the same path as me and that are pushing for success. Another big reason was because I heard so many great things about the program from a very close family member that considered it to be life altering.
---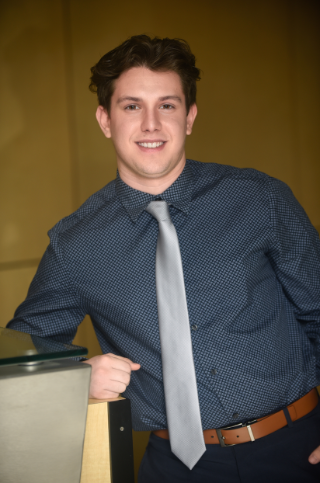 Jaden Devore
Major:
What are your interests?
What is your dream career?
Why did you join EMP?

---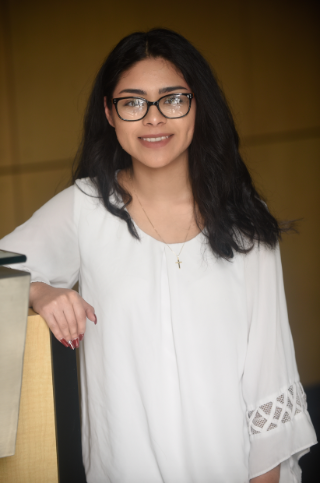 Linda Mendez
Major:
What are your interests?
What is your dream career?

Why did you join EMP?
---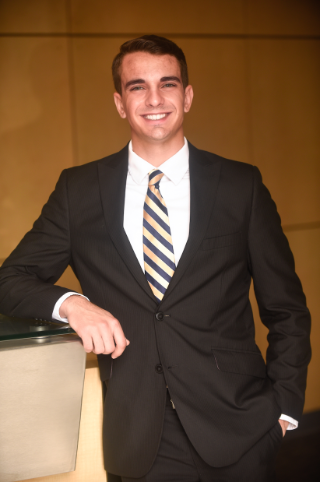 Christian Witt
Major:
What are your interests?
What is your dream career?
Why did you join EMP?
---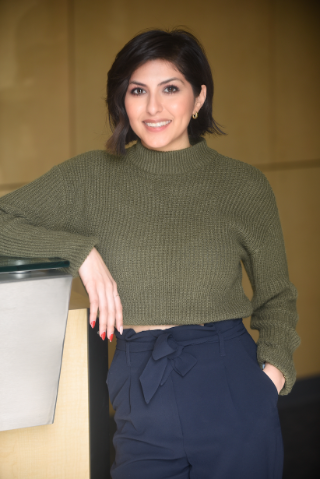 Alicia Rodriguez
Major:
What are your Interests?
What is your dream career?
Why did you join EMP?
---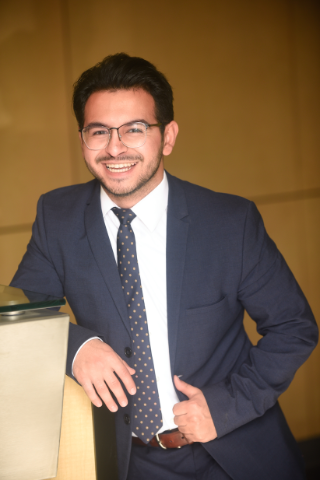 Hisham Qutob
Major:

What are your interests?
What is your dream career?
Why did you join EMP?
---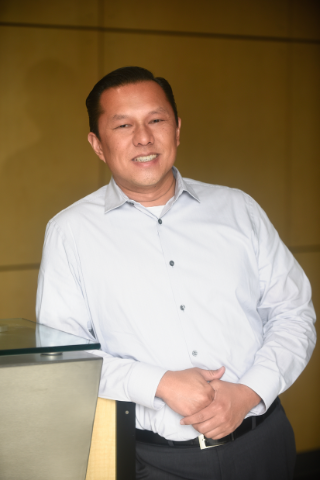 Michael Cha
Major:
What are your interests?
What is your dream career?
Why did you join EMP?