Laval Entrepreneur Mentor Program
Laval Entrepreneur Mentor Program

His name is Bauer, Paul Bauer.
Born in Stanford, Calif. and raised in Fresno, his first job was as a law clerk while attending college. It was during this time, Bauer said, he developed not only an interest in the law, but a connection with the legal community. He graduated from Fresno State with a degree in public administration and a minor in economics. He said he contemplated a career in law enforcement or maybe as a spy for the FBI. He ended up attending the McGeorge School of Law in Sacramento, working in the state capitol and getting a behind-the-scenes view of how policy is developed.
Bauer is now a shareholder at the Walter & Wilhelm Law Group. He specializes in the management side of employment and labor law, representing companies in lawsuits involving harassment or discrimination. He was named a Rising Star three years in a row by "Super Lawyer" magazine but it's the growth inside the profession, Bauer said, he considers a true career highlight.
Early in his career, Bauer said he was exposed to an employment law case that sparked his interest. It's a topic that he still finds intriguing. The opportunity to continually learn about the interaction of people at work is the best part of his job, according to Bauer.
He still considers trying his hand at the game of espionage, though. When asked what profession he'd choose if he wasn't a lawyer, he replied, "Oh, that's easy, a spy. But I couldn't tell you."
He's participated in the Entrepreneur Mentor Program at the Lyles Center for four years. He said he gets as much out of the program as his mentees do. Their creativity and drive, Bauer said, are traits he admires. "How cool is it to have a brain that is entrepreneurial in spirit," Bauer said of the mentees. "I don't feel I have that and I marvel at the students that have these ideas and are willing to pursue them."
Supporting education is something Bauer has always considered important. In addition to his work with the EMP, he is in his first term as the chair of the Fresno Regional Workforce Investment Board. The organization provides training opportunities for young adults and disadvantaged kids. Similarly, when Bullard High, his former high school, was in the process of building a real-life courtroom, he helped advise the process.
If there's one thing he hopes his mentees take from his tutelage, it is patience with what they're trying to accomplish and the possible missteps. "I look back and as people told me, 15 to 20 years ago, their experiences of making mistakes and learning from them, having mentors in their life, is exactly what life is all about - in business and personal life," Bauer said.
He is husband to Samantha and father to one daughter, Maddy, and one son, Max. Bauer said he appreciates a good game of golf every now and then but enjoys spending most of his spare time with his children. His alter ego, he added, is no secret to them. "If you asked my family," Bauer said, "they'd say dad wants to be a spy."

Caroline Berry is a Consultant and Coach to individuals and families transitioning businesses and wealth. She lives in Dinuba, Calif., is the wife of Fred and the proud step-parent to Megan and Scott and their spouses, Tristan and Rachel. On a good week, she reads a good book, enjoys dinners with her husband and breaks 110 on the golf course.

Brenda Budke is a Certified Senior Professional in Human Resources (SPHR) with over 20 years of experience in the human resource field. Prior to joining Sierra HR Partners, Brenda served as Human Resources Manager for a communications company overseeing employment, employee relations and training. She is founder and dean of a corporate university and has developed curriculum and presented performance-based training at all levels. Brenda holds a Bachelor of Science degree in Organizational Behavior with a concentration in Human Resource Management from the University of San Francisco.
Brenda is a current board member for the Central California Employment Round Table working in conjunction with DFEH to prevent discrimination in the workplace; Past President of the Human Resource Association of Central California (HRACC), and recently completed her term as the Deputy Director for the California State Council of the Society of Human Resource Management (SHRM).
Diane Chrisman was born and raised in Fresno, Calif., which played a large role in her success. Diane's family consisted of her two other sisters and her parents. She graduated from Bullard High School and attended Fresno State where she acquired her bachelor's degree. While in college, Diane worked at Bank of America in the Agriculture department where was responsible for selling accounts to farmers and other individuals in the industry. Diane said the industry was very aggressive and she had to compete for clients. Diane was with Bank of America for 15 years before she decided to leave. She was later offered a job at Sunnyside Country Club where she sold club memberships. Although she had no prior experience in golf or country clubs, she did have great sales skills and experience. She applied these skills toward her work and the board members of the club took notice of this and promoted her to Club Manager.
Diane has a husband named George and two daughters in high school named Alex and Taylor. Diane is very involved in volunteering and giving back to the community and donates her time to the Assistance League, which helps clothe local children in need. She also volunteers at her daughters' school and her church. Diane is a very religious person and believes her success is attributed to her faith. Her hobbies include reading literature, spending time with her daughters, and traveling. Diane considers her greatest achievement in life to be raising her two daughters. She is a very humble and giving individual and her newest endeavor is giving back to Fresno State as a mentor.

Nancy Ervin loves to learn.
She's tried her hand at journalism, advertising, commodity trading and even cattle clerking. That eclectic resume exemplifies her enthusiasm to explore new things. If she could, though, she said she'd be a professional student.
Her love of academia is just one reason she enjoys participating in the Entrepreneur Mentor Program and the advisory council of the Lyles Center, Ervin said. Mentoring budding entrepreneurs not only energizes her but gives her the opportunity to combine two of her favorite things - having fun and making a difference in the lives of others.
She studied marketing at California State University, Stanislaus and would eventually receive her Master of Business Administration from the University of San Diego. She is now a consultant at Baker, Peterson & Franklin, CPA, LLP, a public accounting firm that specializes in consulting and financial services. The technical side of her job, Ervin said, is appraising privately-held businesses. Her favorite part, however, is helping to make them run smoother. That means solving problems that range from financial to personnel. It's a position she loves, she said, and allows her to learn something new all the time.
Ervin lives in the foothills with her husband of 25 years, Dennis. Both animal lovers, the couple own two dogs, two horses and five cats. She's resided in five states but considers California, Fresno in particular, her home. Growing up in Hawaii, Ervin said she always longed to live in the country. A move to Northern California in her teenage years gave her access to that life and Ervin feels ultimately shaped who she is today.
In high school she lived on a small farm where her family grew their own produce and tended livestock. She became a member of the Future Farmers of America and is still involved with the organization to this day. Valuable lessons about strength and perspective stemmed from working in agriculture, she said. "It makes you appreciate a lot of things, especially food," Ervin said. "If you have to make your own butter, trust me, you really appreciate butter a lot more."
In 2008 she was introduced to the EMP by one of her own mentors, Riley Walter. Two years ago she took over for him as the mentorship coordinator. Through the program, Ervin said, she's learned that mentoring is not a one-sided process, a lesson she conveys to the newbies of the EMP. "What I always tell them is that we as mentors probably get more out of it than the students do in the long run," Ervin said.
With a lifetime of experiences under her belt, Ervin said she cannot pick just one profession she's learned the most from. Instead, it's about the information she's picked up along the way. If there's one piece of wisdom, Ervin said she tries to pass on to her mentees, it's to keep moving forward. "I always feel like you have to have a goal out there," Ervin said. "To me, you have to be working towards that goal. Then things change and you kind of go off in this direction. And then circumstances and opportunities come up and you go off in this direction. As long as you're kind of working forward, eventually you get somewhere near the target. Maybe the target wasn't your ultimate calling. But each step, each adjustment you make, you learn something."

As a member of a fourth generation farming family, Tony Fazio has always had roots in the San Joaquin Valley and Agriculture. After a 25 year career as co-founder of Fazio Marketing and President of Tri-Boro Fruit Company, he had the opportunity to sell the Business and is pursuing his passion for technology. Tony recently joined Famous Software LLC to help them develop their Mobile and Business Intelligence Products and provide technology based solutions to their customers. Famous is the premier provider of software and services to the produce industry.
Tony is a graduate of California State University, Fresno, with a degree in Business Administration/Marketing. He has also been involved with many industry associations and is a past Chairman of The California Grape & Tree Fruit League and Commissioner of The California Table Grape Commission. Tony also is also a graduate of The DuPont United Fresh Industry Leadership Program.
Tony always knew that the people along the way who have mentored him made a huge difference in both his professional and personal life. Tony is humbled to have this opportunity to be a Mentor and to share some of the knowledge he has gained.
Tony loves to run, hike and enjoys quality time with his wife, two children and two dogs. He believes that being a Mentor is one small way that he can make a difference and help the community.

Roe Garcia likes to build things.
She remembers hammering with her dad as a young girl, but it was an episode of "The Brady Bunch" that really sparked her interest.
"Mike Brady was an architect," Garcia said. "Some lady hired him to build a building shaped like a lipstick. To me it was like 'wow, you can actually do that?' And I wanted to be a builder."
Garcia grew up in the small town of Parlier, Calif. She studied industrial technology with an emphasis in construction management at Fresno State. She is now the president of her own commercial construction company, Polestar General, Inc. The business specializes in tenant improvements, or, as Garcia described it, working with companies to add rooms or remodel their current spaces. The ability to assist some of the best people the Valley has to offer, Garcia said, is a highlight of the job and her career.
"Almost everybody that I've done construction services for, I've become their friend," Garcia said. "I feel like I'm building tenant improvements, but I'm also building relationships. That's just as fun as the construction part."
Prior to starting her own company eight years ago, Garcia worked for a construction firm for 20 years. Creating a business from scratch, however, she said she knew very little about. That is one of the reasons Garcia participates in the Lyles Center's Entrepreneur Mentor Program and has for the last five years. Garcia said she wishes there had been a similar curriculum when she was in school and sees it as a way to help prepare young entrepreneurs.
"I can see myself in them," Garcia said of her mentees. "They're young and they have a dream. I had my dream. I can kind of see their future just by knowing mine. I know they're going to be okay. The fact that they're in the program says that they want to achieve their dream. They're doing something to get further along, that tells me that part of the battle is already won."
In her spare time, Garcia visits with three elderly women, whom she says she's adopted as her grandmothers. She started a bible study in her home. She is also a part of the International Friendship Program at Fresno State, where she volunteers her time with foreign students. Garcia said she offers support to students who are often thousands of miles away from home. She helps them buy supplies, gives them rides and even takes them to dinner or a movie. In other words, she acts as their American family.
Family is important to Garcia, who lists her father as one of her greatest mentors. Garcia said he always encouraged her to pursue her dream. For her first year of college, he even drove her the half an hour from Parlier to Fresno State and would wait for her classes to end. Being a part of the Entrepreneur Mentor Program and similar organizations, Garcia said, allows her to accomplish something very personal. "It's important to me to pass along what my parents taught me," Garcia said. "I think they were just phenomenal people."

Vickie Goudreau makes good connections.
As the owner of Innovation Commercial Flooring, Goudreau oversees the sales, marketing and customer relations aspects of the business. True to its name, the company specializes in the sale and installation of various forms of flooring. Started in 2009 by Goudreau and her husband, Wayne, the company's primary clientele thus far has been K-12 schools.
Acting as a matchmaker of sorts and linking people to exactly what they're looking for, Goudreau said, is what she enjoys most about her job. "I love to connect people with the flooring that really suits their needs, their tastes and their style," Goudreau said. "That's fabulous. Beyond that part of the business, I love to see people connect on all kinds of levels."
Goudreau is also in charge of the flooring company's community development facet. Championing growth within the Valley is a key component of the business, she said, and something the entire staff embraces. "We really look at our business as an opportunity, not only to create a living for ourselves and the people who work for us, but to build a community," Goudreau said. Her involvement in the Lyles Center Laval Entrepreneur Mentor Program, Goudreau said, is an extension of that pursuit.
Mentoring students, as she's done for the last two years, connects her to something she said she loves - the vibrancy of young entrepreneurs. It's one of the reasons she became a part of the EMP and something she said Innovation Commercial Flooring seeks out. "We like intergenerational team work," Goudreau said. "There's an energy there. It's a real privilege to listen to somebody's ideas and offer encouragement and try to connect them with resources and people."
Goudreau was born in Mount Clemens, Michigan. She's resided in several California cities as part of various ministry jobs she's held with Wayne. The couple have been married for 37 years and have four daughters, Charisma, Jesseca, Danielle and Kimberly, all of whom Goudreau homeschooled for 14 years.
A huge proponent of education, Goudreau said she is constantly enrolling in classes and hunting for new information. She even keeps teaching tapes in her car. She's embraced the concept of learning as a lifestyle and said it's the main piece of knowledge she hopes her mentees take away from their time together.
She was named the 2012 Central California Women in Business Champion of the Year by the U.S. Small Business Administration. The year prior she received the title of Fresno Chamber of Commerce Ambassador of the Year. These accolades, Goudreau said, focus on connecting businesses with people and resources. For that reason, she considers them both professional highlights. Being an ambassador, Goudreau said, allows her to support and encourage new and upcoming businesses, much like her time in the EMP does.
"I think that encouragement, if it's given honestly, is priceless," Goudreau said. "To encourage, to give courage, is a big deal."
Steve was born and raised in Fresno and comes from five generations involved in local agriculture and business. He graduated from Bullard High School in 1979 and earned his bachelors degree in Psychology from UCLA. After college, Steve worked in agriculture for 5 years in Chile and the Central Valley, before moving into the financial sector in 1989. A Client Advisor with Regency Investment Advisors since 1998 and principal since 2004, Steve practices his entrepreneurial spirit and is proud of their accomplishments and the services they provide to their clients. Regency is a fee-based investment advisory firm established in 1993 and offers money management, investment planning, retirement planning, and consulting. He is a Certified Investment Management Analyst®, an Accredited Investment Fiduciary Analyst®, and member of various professional organizations.
Steve was the beneficiary of good mentoring and is proud to serve as a Mentor. His goal is to help students make good decisions, work hard, and give back to the community as they pursue their own paths. Pursuing his business and community involvement with equal passion, Steve believes in the importance of "giving back" and devotes time and energy to the betterment of his community. He volunteers and the company supports various local non-profits.
Steve has two children, Allison and Matthew, and hopes they continue to develop an entrepreneurial and charitable spirit throughout their lives. Additionally, Steve enjoys outdoor activities, travel, motor sports, and cribbage.

Margot Karlin was born in Pennsylvania, grew up in Indianapolis, Indiana and moved to Chicago to attend college. After college, Margot worked on the Illinois staff of John Glenn's presidential campaign. It was a wonderful experience; living through the political process first hand, but it ended too soon and Margot searched out at career in marketing.
In the early 1980s Margot worked for a start-up firm called Career Concepts, USA putting on job fairs for sales people where she managed the events and consulted with hiring managers and job changers on how to use this new hiring concept. Margot next worked in product planning, development and promotion for the National Association of Realtors until she decided to pursue her passion as a freelance photographer.
Through a number of twists and turns which included getting married and having two children; Margot, Joel and the kids moved to Fresno in January 2001. Margot is currently the Marketing Director for the Central California Business Center of the Principal Financial Group. She coaches advisors on how to develop their books of business while planning and managing the marketing efforts which support them.
Margot has her BA in Economics from the University of Chicago and she got her MBA in Marketing from Fresno State in 2004. She was on the local Public Relations Society of America (PRSA) board and an active Toastmaster for many years. Margot is currently on the boards of the Institute for Family Business and Temple Beth Israel.

Claude Laval III has a knack for putting things in focus.
His first job was selling cameras at his family's store. The company also sold school equipment - projectors, record players and tape recorders - "things that don't exist anymore," as Laval described them. He was inspired by that segment of the business and in the early 1960s, under Laval's guidance, the company began manufacturing teaching machines for schools. That was his first exposure to entrepreneurship. He hasn't looked back since.
Photography and ingenuity exist side by side in Laval's history. Both his father and grandfather were photographers; the latter well known for documenting the development of the Valley through pictures. Laval cites his childhood in Fresno as crucial to his success. The access to industry leaders and the cross-generational conversations that occurred as a result provided critical insight into the business world, he said. Through his involvement with the Lyles Center's Entrepreneur Mentor Program, Laval hopes to create the same kind of dialogue that taught him so much.
"Lots of time they've thought about 90 percent but the last 10 percent just escapes them," Laval said of the EMP students. "I think the role of the mentor is to expose people to how business really works. But also to help the students with an understanding of what they're trying to do and what to think through."
Laval now sits as the chairman of LAKOS Separators and Filtration Solutions, a company he created in 1972, which produces equipment for removing solids from liquids. Products are made for a variety of uses including irrigation, industry and even household. Laval described it as his largest business venture, but it's certainly not the only one. He is still involved with the company that sparked his entrepreneurship, now called Laval Underground Surveys, which specializes in subterranean camera and video systems.
He was married to Betty Lou in 1958. The two met in kindergarten but did not become an item until he returned from Stanford University. They have two daughters, Luann and Mendy, who serves as the chief executive officer of LAKOS. In his spare time Laval loves reading, naming John le Carré's brand of espionage literature as his favorite. He is also a member of a local book club and enjoys thrashing the picks of his colleagues.
Laval places importance on volunteering and giving back, something he said he learned from watching his parents' example. In addition to his work with the EMP program, he's the chairman of the Governance Committee of Foundation Financial Services at Fresno State. He's also one of the founders of the Fresno Business Council and has been an active participant in the Rotary Club for more than 50 years.
At the top of the list of his accomplishments Laval places the fact that he's been able to create something that people can make their livelihood off of. "One of the highlights is to see people who've made this business a career and raised a family," Laval said. "The kids all went to college and everybody's healthy. Somehow you feel like you've had a little bit to do with a lot of people's lives."
Those lives now include four of his former mentees who Laval hired after they completed the EMP program. He said he's found that students involved in business and entrepreneurship are often better equipped for the working world. "In a business like this you want entrepreneurial people – risk takers, people who take an initiative, people with good values and solid ethics," Laval said. "I think it's a terrific program."

Steve Love knows a good opportunity when he sees one.
Born in Portland, Ore., Love's first job was cutting wood for his father. As a result, the one thing he did not want to pursue as a career is exactly where he ended up.
"The only thing I didn't want to do when I graduated from college was be in the lumber business, because my dad was," Love said. "I've only had one interview in my life and that was it. That's how I got in the lumber business."
He would've preferred to pitch for the New York Yankees.
Love, along with two partners, created the Idaho Pacific Lumber Company in 1980. The business is still in existence today and operates as a national lumber wholesale company. Love retired in 1999 as chief executive officer of the company and now acts as the chairman of the board.
Watching his employees grow to be responsible, upstanding citizens in their communities is one of the accomplishments Love is most proud of. When he left his post as CEO, Love sold the company through an employee stock ownership plan. It was a win-win for everyone, as he described it.
"They contributed to the success of the company," Love said of his employees. "I wanted to make sure they were taken care of. It was a good opportunity, a vehicle to sell, and the employees benefited from it."
Integrity is something Love said he's always tried to operate with. It's one of the principles, along with responsibility and work ethic, he hopes to instill in his mentees of the Entrepreneur Mentor Program at the Lyles Center. He tries to convey the importance of not doing something just for a job but doing it to make a difference.
"I do hope, whatever I'm doing, that I can make a difference in people's lives," Love said.
Love and his wife, Diane, moved to Coarsegold, Calif. in 2008. The couple split their time between the small town and Montana, perfecting a schedule to bypass the extreme heat and cold. Always a fan of the outdoors, Love enjoys fishing, hunting and tending to his Coarsegold ranch, complete with a 20-acre vineyard. Inspired by his surroundings, Love is now a first-level sommelier. Since retirement, he's avidly embraced cooking, trying new techniques and pairing the results with the best wines.
Love was introduced to the Entrepreneur Mentor Program by fellow mentor, Ed O'Neill, three years ago. He said he'd wanted to give back to the community since he moved to the Central Valley. As CEO of the lumber company, he'd created similar programs for his employees and felt the EMP was a great match for him. Love said he continues to learn from his mentees and even still advises some of them. "This is a great program," Love said. "For the students to have this opportunity really is amazing."

Will Lyles was born in Santa Maria, Calif. His experience in the construction industry began when he was 18. While attending Bullard High School, Will worked on a construction crew where he started at the bottom of the ladder and worked his way up. He continued to gain valuable hands-on experience during college. He attended Purdue University where he majored in civil engineering and economics.
In 1989, Will was the Division Manager for the northern California region of Lyles Construction. After many years of success in that area, Will became President of Kaweah Construction, which came to be known for specializing in the construction of public works projects such as waste water treatment plants.
In addition to being very active in the Young Presidents Organization, Will is also a large supporter of the Boys & Girls Club of America.
Will currently oversees Lyles Construction Group projects and many other various interests for Lyles Diversified, Inc. Although momentum in the construction industry has recently slowed, Lyles Construction Group continues to move forward by building specialized public works projects.

Bill Myers was born in Baltimore, Maryland where he graduated from Gilman Prep, one of the most prestigious prep schools on the east coast. After high school Bill attended Dartmouth College in New Hampshire from 1953-1957 where he earned his MBA. Bill started his first company at 26 which later became the 3rd largest market research company on the west coast. Bill also has started two successful airlines which he has since sold off.
He retired in 1995 and played golf to his heart's content for 10 years before his wife Karen was offered a dealership in Orange County. They moved to Orange County to pursue it. After two years they decided to look for new opportunities. Together, they were going to buy a dealership in Indiana when a friend called and asked if she would be willing to take on a high end foreign car dealership in the San Joaquin Valley. Bill was unsure at first but upon arrival he was pleasantly surprised. Bill later became involved with SCORE and the Central Valley Business Incubator here in Fresno. Bill has since opened Fresno Strategic Business Coaching where he has pursued his passion for starting companies and also helping people who are starting companies.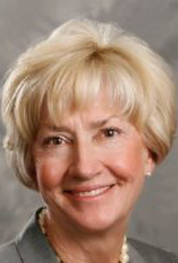 Commitment (hard work), a great attitude, a competitive spirit and a passionate heart.
I have been in the automobile business for 44 years. I started as a receptionist and worked my way through the industry's ladder. I worked in the general office as a clerk and became a business manager and corporate CFO for a large 8 franchise dealer in southern California. I have been a general manager of an auto agency since 1992. In 2003 I partnered with General Motors to own a Saturn store in San Juan Capistrano before coming to Fresno as the general manager of Fresno Lexus.
I am very involved in our community. I serve on the Greater Fresno Chamber of Commerce Board of Directors; the Fresno State Athletic Foundation Board and the Children's Hospital Foundation Board. I am also a member of the East Fresno Rotary Club. I use my corporate arm Fresno Lexus to support Children's Hospital at Derby Days, Harvest Ball and Radiothon. Fresno Lexus is the title sponsor for the Broadway Across America theatre in Fresno. We also sponsor Boys and Girls Club events in both Clovis and Fresno, sponsor main events at the Metropolitan Museum, the Philharmonic and Fresno State Athletics which includes our sponsorship of both the men's and women's golf team. We fund raise for Hinds Hospice and the Marjaree Mason Battered Women's shelter.
My character is the core of my being. It is my most valuable personal asset. The choices I make and my actions define the person I choose to be – good character required doing the right thing. My personal and business philosophy is simple. Be humble. Treat others as I would like to be treated. Always do the right thing.
What has worked for me – playing hard, never giving up (commitment), passion, always see the glass half full, striving for excellence in whatever I do and always having a great ATTITUDE.
I have experience several "business and personal bests" in my career but it has really been the success of the team that has made the difference. Owning my own dealership was definitely a highlight for me in my career.
Mike Nemat is a seasoned professional with over 25 years of experience in Process Improvement, Lean Manufacturing, Design for Manufacturability and Team Development. He has successfully implemented a wide array of such projects in manufacturing and service industries both in private and public sectors. Mike has a Bachelors degree in Industrial Engineering and a Masters in Operations Management from California State University, Fresno.
Early in his career, Mike mastered Just In Time techniques as a Manufacturing Manager for a critical supplier to Harley Davidson Motorcycles Inc. As the Northern California Regional President of the Association for Manufacturing Excellence, Mike presented Lean Manufacturing Techniques in seminars and workshops throughout the United States and Canada.
Currently, Mike is the CEO of Nemat Inc., a United States manufacturer of consumer products, providing domestic Contract Manufacturing, as well as Engineering and Management Consulting services. Mike relocated his organization from the San Francisco Bay Area to Madera in 2009 into a greenfield 40,000 Square Foot facility.

Ed O'Neill approaches business the way he approaches life – fearlessly.
He's owned a cattle ranching company, a meat packing company and a rendering plant. He was the president of a supermarket chain and even dabbled in organic farming. Before embarking on these multiple business ventures, he was an army officer, rising from the ranks of second lieutenant to captain in just three years. His work as a management analyst for the Department of Defense, he cites as one of the most beneficial learning experiences he's had.
Born and raised in Fresno, Calif., O'Neill first met his wife, Kristan, when he was just six years old. The couple married in 1965 and would later have two sons, Brian and Blake, and one daughter, Shannon. Traveling is a favorite hobby of his, the interest taking him to locales such as the North Pole and Botswana. The latter he names the favorite of all his trips - he's even ridden elephants in the Okavango Delta. And yet, O'Neill approaches mentoring student entrepreneurs with the same level of passion. He says he finds their gusto infectious. "They are enthusiastic, the students, and that rubs off on me," O'Neill said. "I like that."
O'Neill has participated in the Entrepreneur Mentor Program at the Lyles Center for Innovation and Entrepreneurship for the last six years. He says he hopes students find something useful in his knowledge but is quick to note that the students do the same for him. "Every minute I learn something different," O'Neill said of the program.
His work as a mentor is just one entry on the very long list of ways O'Neill gives back to his community. He served multiple terms as the chairman of the Civil Service Board for the City of Fresno; he was on the board of directors of the executive committee of Children's Hospital Central California and acted as the director of the Hanna Boys Center in Sonoma, Calif. Likewise, he was recently nominated to act as the vice chair of the advisory council for the Lyles Center.
Staying busy has never been a problem for O'Neill, even in retirement. He currently owns a self-storage company based in Nashville, Tenn. He also continues to advise former mentees even if their time within the program is technically over. He says he considers many of them friends, discussing business strategies and sometimes, even meeting for breakfast. New student or old, he instills the same guiding principle to both – never give up. O'Neill added, "I also tell them that if they don't have a solution, it's because they haven't thought of it yet."

Brad Sandstrom is a talker.
As the senior vice president, relationship manager for Citibank's Business Banking Group, Sandstrom is the self-described banking aide to more than 100 clients. He acts as an adviser on everything from opening a checking account to buying a building. Sandstrom said the best part of the job is seeing firsthand the dedication people have for their ideas and creations. "I love getting tours of people's companies," Sandstrom said. "I get to go out and meet business owners. I love the entrepreneur spirit; you can see the owner's passions."
His interest in entrepreneurship translates to Sandstrom's work with the Lyles Center's Entrepreneur Mentor Program, where he's counseled mentees for the past year and a half. He keeps in contact with his previous students and has even made business connections for a few others in the program. The one piece of advice that Sandstrom said he tries to convey to every one of his mentees – don't be afraid to ask.
"Talk to the person next to you," Sandstrom said. "I want to know who's around me – good and bad. I've met some amazing people just from saying hi. I think within three questions, you'll have something in common with basically almost everyone around you. The question is – what are those three questions?" Sandstrom said he enjoys pulling people out of their shell but his conversational nature has gotten him in trouble with his wife, Susan, and kids, Tiana and Tyler.
Banking is a family trait, said Sandstrom, whose father worked in the savings and loan industry. He can remember loving the way dollar bills smelled back when he was a kid. After studying business and marketing at the University of San Diego, Sandstrom became a new account officer at First Interstate Bank. Within three years he'd been promoted to branch manager, a fact that he considers a career highlight. Twice he's been awarded the title of Citi Star, an accolade that honors top Citibank employees throughout the nation.
He is currently on a crusade to check an item off his bucket list each year. This year he plans to play golf at Pebble Beach with his son. Two years ago he and Susan raced NASCAR vehicles. Skydiving is on the list too. Sandstrom said his motto in life can be summed up in two words – "Free Bird" – as in the Lynyrd Skynyrd classic hit. It's sort of a life goal of Sandstrom's to get as many musical artists to play the song as possible; two of the strangest include a cello player and a Hawaiian festival band.
In his spare time, Sandstrom enjoys combining his love for golf and mentoring by volunteering with The First Tee of Fresno. The organization teaches life skills to kids through the game of golf. "There is a discipline in golf, there's etiquette, there's an approach," Sandstrom said. "It's you and the ball. The ball doesn't move unless you hit it right. Those same things can be applied to life. It's not just a game. It's a game of life. How are you going to approach it?"

Todd Suntrapak currently serves as Executive Vice President & Chief Operating Officer at Children's Hospital Central California. Prior to this, he worked for two national health care companies in the areas of contracting, market analysis and business development. He was recruited for a new business line at Children's Hospital Central California by the current CEO. Todd had a personal connection with the hospital because he was a patient many times because of his severe asthma. In 1995, he began a home care business aspect of the hospital, which has grown to a $23 million business. He spent five years as Head of Strategies before being promoted to his current position. Todd serves on the Regents Advisory Council of the California Association of Health Care Leaders, is the former Sierra Pacific President of the American College of Healthcare Executives, former Director of the American Red Cross in Central California and is a former Director of Exceptional Parents Unlimited. Todd enjoys reading fictions books and is proud of the progress Children's Hospital Central California has made in serving the valley's health needs despite tough economic times.
Since Cliff Tutelian was young, he would follow his father around the office. He was in an incredible learning environment, which was helpful because his father always wanted Cliff to be involved in business. A few years later, after graduating from military school, Cliff moved to Washington D.C. when he was 15 to serve as an assistant to the House of Representatives. This is where he began to grow and learn things for himself because he didn't have his parents to depend on anymore. After serving for a few years, he returned to California where he began to pursue a law degree. A few years later, Cliff owned a local trucking company that showed impressive growth and around this time, Cliff's father said he was going to sell his commercial development company if Cliff didn't come and work with him, which was enough motivation for Cliff to join forces with his father. Ever since that phone call, Cliff has come to lead Tutelian & Company and in that time, Cliff has contributed much to Fresno and most notably, his work downtown on the PG&E Building and the Villagio Shopping Center across from River Park.

Steve Vucovich, a native Californian, was born in Salinas in 1951, he moved to Fresno when his family acquired multiple John Deere dealerships in the valley. While attending Fresno State, Steve worked closely with his father Mark to build the family business with local leaders in the agricultural industry. When Mark passed away in 1980 - Steve took the reigns and spent the next 30 years growing the family business.
Steve has served as a director on the board for Saint Agnes Medical Center Foundation, Crime Stoppers and various boards for the agriculture industry.
In 2010, Fresno Equipment Company was awarded the Family Business Award - Steve retired that same year. Steve has a passion for race cars, enjoys traveling and spending time with wife Kelly, and children Dr. Stephanie and Adam Cholakian.

Riley Walter brings a big-picture perspective to almost everything he pursues.
His first job was as a cowboy, working on farms and ranches to pay his way through school. He received his master's degree from Cal Poly and would eventually teach agricultural management at his alma mater, while going to law school. He is now a shareholder at the Walter & Wilhelm Law Group in Fresno, specializing in bankruptcy and agricultural law.
Each experience, he said, influenced the next step in his career, providing insight he hopes to pass along to future generations. He lists his work with the Lyles Center, as both a mentor and chair of the advisory council, as a personal highlight. "It's not just about business ideas," Walter said of the Entrepreneur Mentor Program. "It's about life ideas."
He's married to Kristine, who he adds is a staunch supporter of the Lyles Center in her own right. The couple have one daughter, Sarah, and one son, John, who followed in his father's footsteps and helped coordinate an entrepreneurship program while attending college in Chicago.
Walter was born and raised in Porterville, Calif. He said his life has been full of great opportunities and he aims to pay them forward, professionally and personally. In addition to his work with the Entrepreneur Mentor Program, which he cofounded, he's served on the City of Fresno Charter Review Commission. He is also a member of the Children's Hospital Central California's board of trustees. That his profession has allowed him to help keep many businesses in business - especially the type of local dairies and farms he once worked on – is a source of pride for him. He has also been named a "Top 100" super lawyer for Northern California for the last three consecutive years.
Adventure travel is a favorite pastime for Walter, taking him to the likes of the Amazon rainforest and the Andes. He ranks the wine region of Argentina as his all-time favorite destination and said that every trip he's taken has taught him something new. He views his involvement with the Lyles Center as another of his favorite journeys, citing both his fellow mentors and his mentees as sources of inspiration.
"I say that at each one of the initial meetings," Walter said of the program. "You probably thought when you were asked to be a mentor it was so that you could unveil to these eager minds all of the business and life acumen that you've developed over time. In truth, you're going to find out that you learn more from them than they from you."