Laval Entrepreneur Mentor Program
CCEP Pitch Competition
September 30, 2015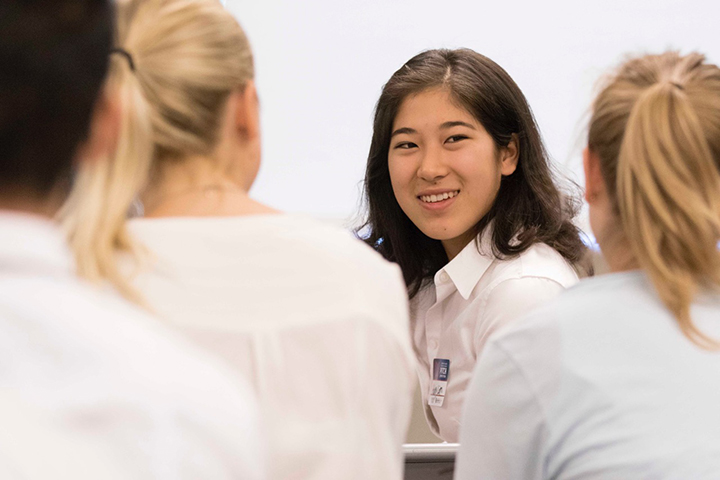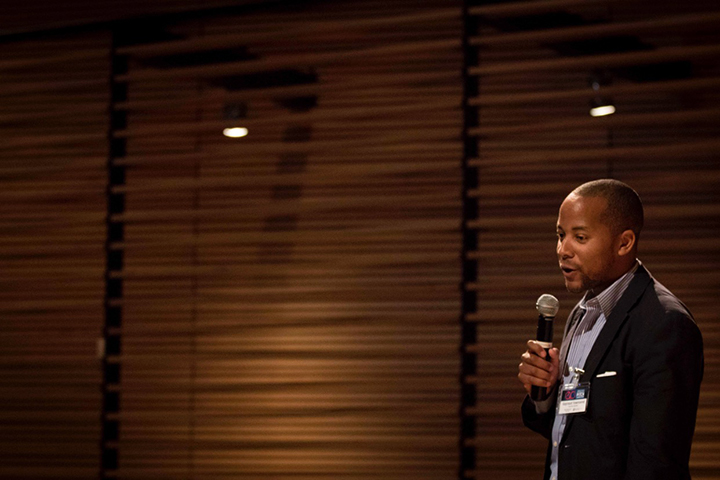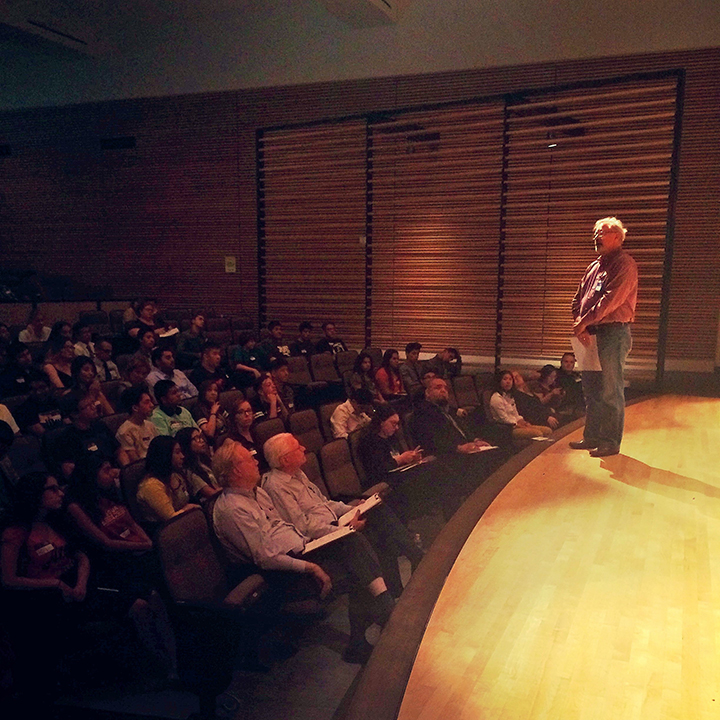 Written by: Courtney Passmore
Last week, the Laval Entrepreneur Mentor Program (EMP) students participated in an elevator pitch competition, hosted by the Lyles Center for Innovation and Entrepreneurship. The first annual Community College Entrepreneur Pathway (CCEP) Pitch Competition, held at the Clovis Veterans Memorial District, welcomed more than 200 attendees from community colleges across California and Fresno State.
The day started off in the main lobby where students arrived for registration and networking. You could feel the excitement in the air as handshakes were given, ideas were shared and business cards were exchanged. Dr. Stearns kicked off the event with a warm welcome.
Students had the opportunity to attend one of the three breakout sessions. Meant to empower students as entrepreneurs, topics included "Running a Startup in College" presented by EMP alum Tyler Turk, "Building a business (by building an app) at a Community College" by current EMP member Aaron Cook and "How Student Entrepreneurs Capture Opportunities" by our very own EMP Mentee Coordinator, Marisela Flores-Hamm.
Next, students gathered in the auditorium where we had the honor of listening to ShareStream's director of business development and strategic sales, Gayraud Townsend. Townsend described his own path as an entrepreneur and shared stories which lead him to where he is now. He talked about becoming the youngest elected official in the United States and his involvement in the media-management company, ShareStream. Townsend also gave students advice for starting and running their own business as entrepreneurs of the 21st century.
The event featured an afternoon of elevator pitches. Thirty-four aspiring entrepreneurs presented their business ideas in front of a panel of judges, in the hopes of winning the grand prize, an all-expense-paid trip to Kansas City, Missouri to attend the Collegiate Entrepreneurs' Organization (CEO) National Conference. Ideas ranged from innovative apps to variations of subscription boxes. The winners of the competition included Micah Chaffin, from Fresno City College, with his innovative app to help students find parking spots at college campuses, as well as EMP's Aubrey Lim who pitched her Sports Jerky, a high-protein supplement made of beef heart. Both of them will be pitching their business ideas at the CEO Conference in November.
On behalf of EMP, a very special thank you to Gayraud Townsend, who came across the country to share his wisdom with us. We would also like to thank Angelica Cano, the pitch competition judges and all who helped make this event a success. We look forward to many more!