Laval Entrepreneur Mentor Program
EMP Visits Phillip J. Patino School of Entrepreneurship
September 9, 2015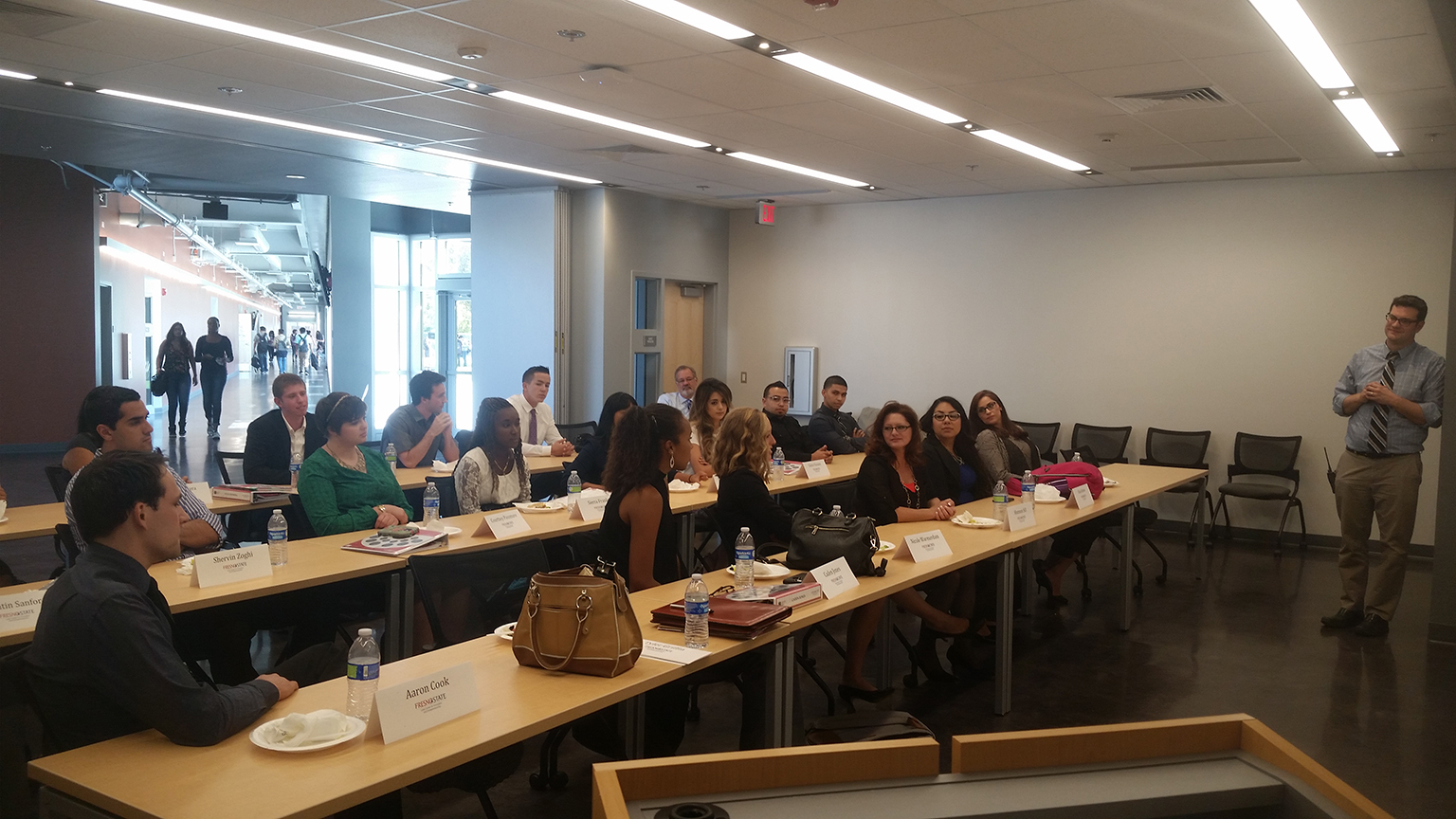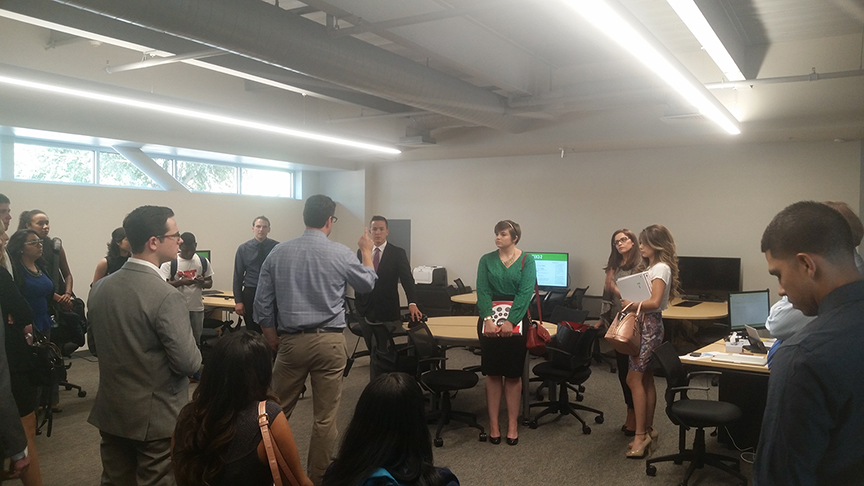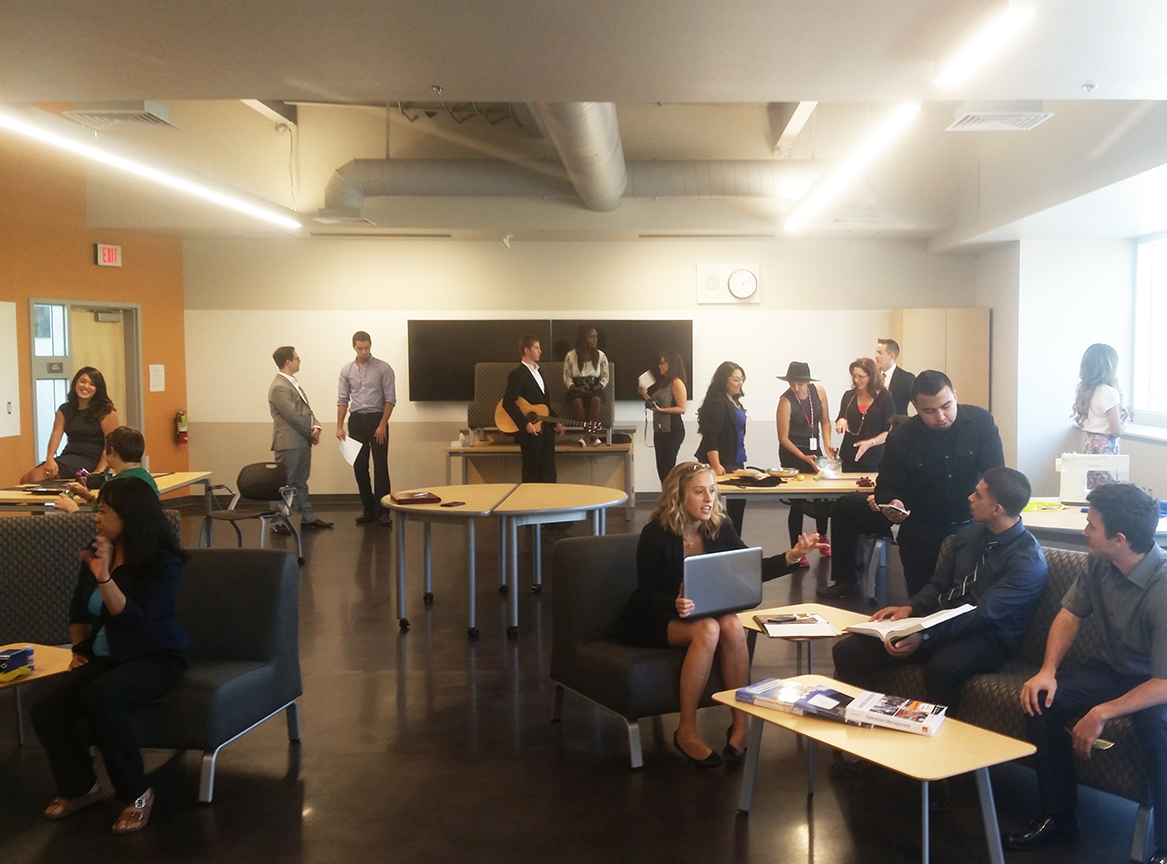 "We focus so much in this country on the question of what do you want to be when you grow up? We define everything by a job or a profession. The better question is what do you want to do?" - Dr. Brett Taylor
Written by: Tyler Griffin
Fresno State's Laval Entrepreneur Mentor Program (EMP) received a rare opportunity this week. EMP students toured the newly opened Phillip J. Patino School of Entrepreneurship in Fresno. The school's principal, Dr. Brett Taylor, provided the tour and discussed how the school was founded and operates daily.
The Phillip J. Patino School of Entrepreneurship is a cutting-edge high school, from the innovative curricula to the design of the school. Many EMP students were in awe over the school's facilities. There are no individual desks, only group tables to promote collaboration among students. Each group table represents a different business effort. EMP students were informed even aspects of governance challenge usual structures. Students elected to create the student body government in a novel way, by opting for a chief executive officer, a vice president and a board member for its leadership structure.
Dr. Taylor first spoke about recruiting students. His motto was to "keep the message simple and add great energy." Taylor's energy worked, as students began signing up in the middle of his presentation. As a result, the Patino School of Entrepreneurship has 120 students, all in their sophomore year.
"Students will graduate with an entirely new vision of the world and their potential," Dr. Taylor spoke on the far-reaching impact the school will have on the future. "Not only will these students change the community and ecosystem of Fresno, it is difficult to really put a limit on the affect they can have on the world."
Dr. Taylor spoke highly of the school's students and staff, referring to them as "The Dream Team." He said he admires his students as they are always pushing to be better than they were the day before. When asked what separates his students from others, Dr. Taylor said, "the ones who want to be here are here." The Phillip J. Patino School of Entrepreneurship is truly changing the world, one bright mind at a time.