Laval Entrepreneur Mentor Program
Dimensions of Behavior with Jane Yow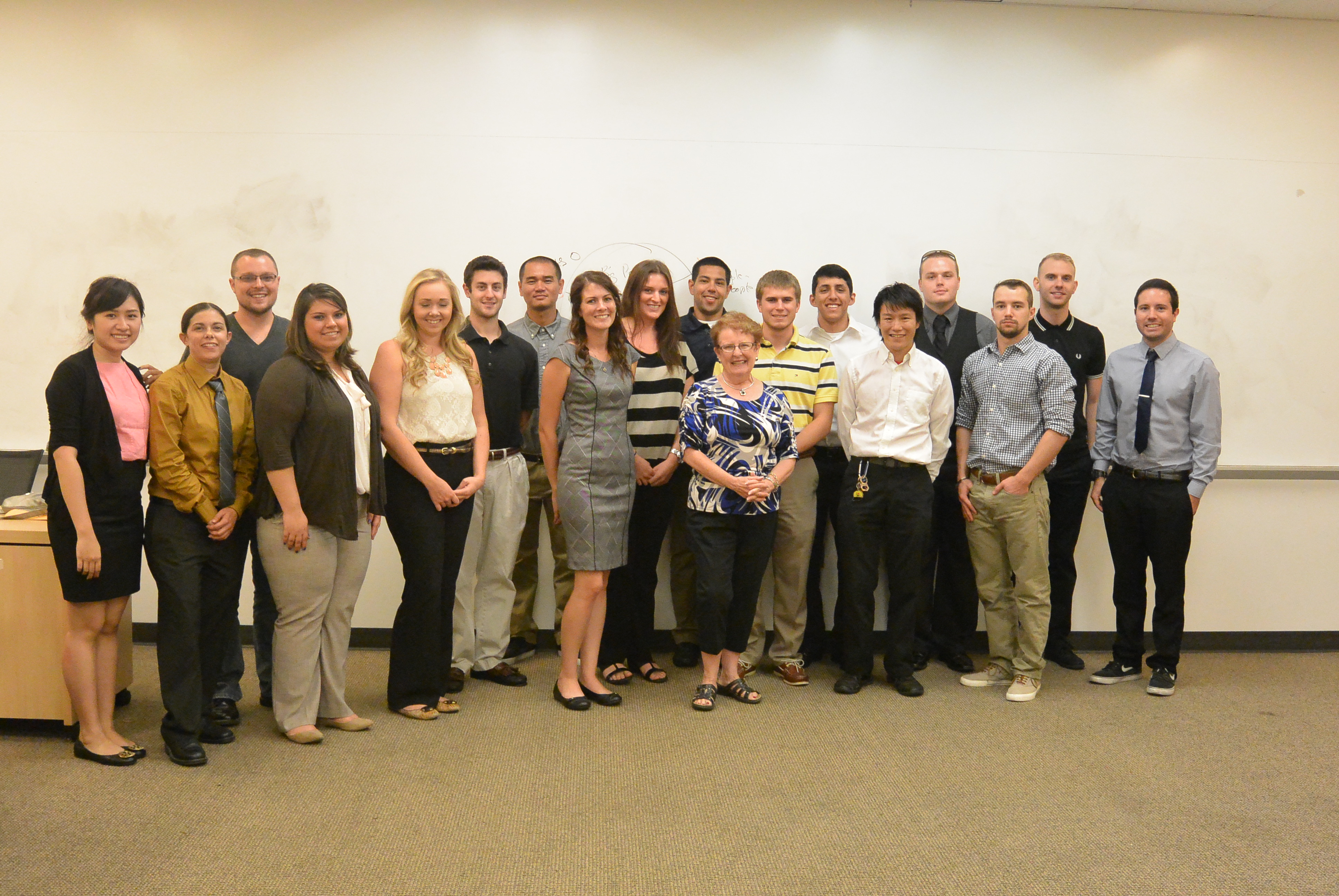 "Life is about attitude"--Jane Yow

By: Kodey Wells

Friday's session was an inspirational day for the Laval Entrepreneur Mentor Program. The agenda began with lunch from La Elegante. La Elegante, a Mexican restaurant located in Downtown Fresno, has been named the best restaurant by a People's Choice pole in 2013 and 2014. After lunch, Jane Yow, founder of The Performance Link, presented the dimensions of behavior relating to the DiSC profile. Each student in the program has completed the DiSC profile and Jane's presentation provided us with an in depth understanding of the results.
The Performance Link is a training and organization development company specializing in creative business training. Yow has been successful in assisting and training organizations in the development of the "people side" of management while focusing on the following: leadership training, team development, conflict mediation/resolution, customer service, and coaching for individual growth and success.
Throughout her thirty years as a consultant and business owner, Yow has learned there will always be different people we have to handle. She says, "Whenever we interact with people, human beings bring two things: expectations and needs." As entrepreneurs, it is our duty to understand these two features when working with people. "Being an entrepreneur is not all about you; it is about the customer," stated Mrs. Yow. "They need to leave with a feeling you met their expectations and needs."
An important and influential topic Jane presented was her company's perspective on life. According to Mrs. Yow, "Life is about attitude." How we present our attitude about life to the world is more important than appearance, giftedness, or skill. Attitude can make or break us, not just in business, but also in our personal lives.
One of the many tools Jane uses to assist her clients in understanding their personal/work behavior style is the DiSC Profile. Mrs. Yow provided students the opportunity to complete the DiSC assessment to give insight into our behavior tendencies. There are four behavior tendencies: dominance, influence, steadiness, and conscientiousness. Each one of us contains fragments of each behavior tendency at different intensity levels.
The relationship between the four tendencies provides information about a person's behavior responses. Those who know their tendencies and develop strategies to meet the needs of specific situations tend to be the most successful people. By participating in this assessment, the Laval EMP students were able to see which of the four tendencies they have and were thus able determine their strengths and weaknesses. With this information the students will be more adept at understanding themselves as well as how to engage future customers and clients.
One memorable insight provided by Jane Yow is a quote from Charles Swindoll: "we cannot change the past or the inevitable. The one thing we can change is our attitude. I am convinced life is only 10% of what happens to me…and the other 90% is how I react to life and so it is with you… You are in charge of your attitude!"