Laval Entrepreneur Mentor Program
Interpreting Personalities with Jane Yow
October 7, 2015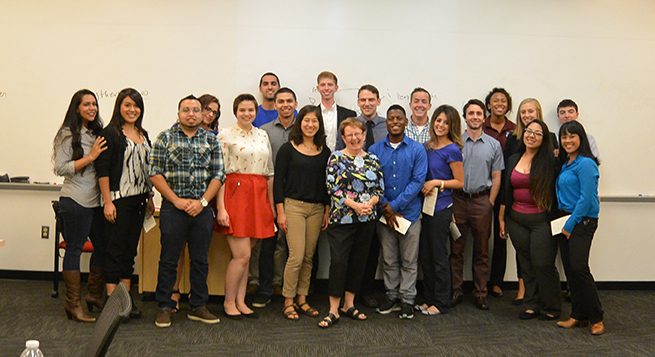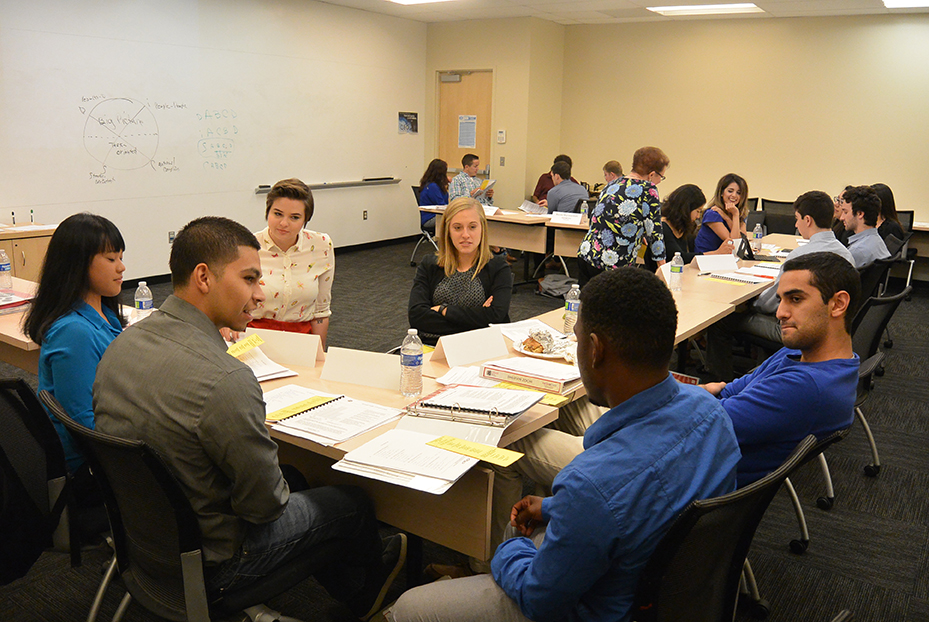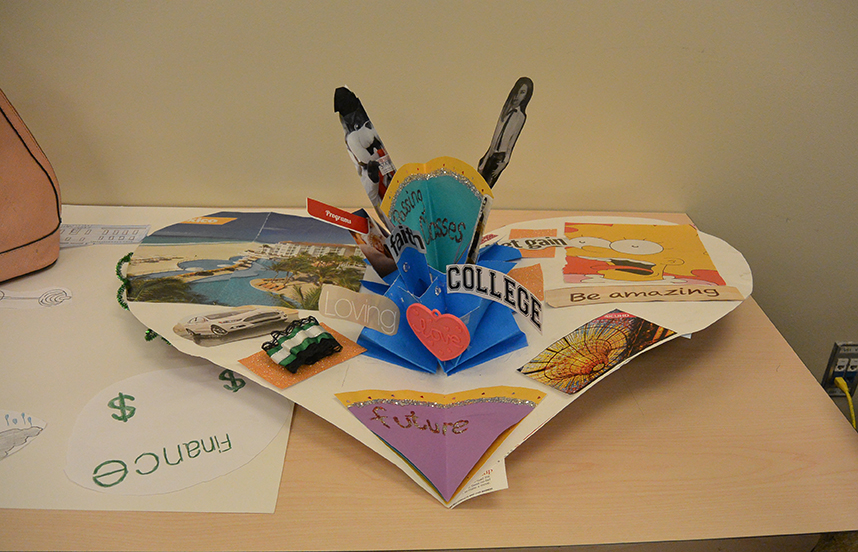 "It's not who you are, it's who you're growing to become."
– Jane Yow
Written by: Elisa Ramos
Last week, the Laval Entrepreneur Mentor Program (EMP) began the session with delicious Mexican tortas from local restaurant, Don Pepe's Taqueria, brought by Aaron Cook. During the session, we were asked to look five years into the future. Each mentee presented a poster board representing their vision and what they hope to achieve in that time. Everyone seemed to have one common goal: graduating with a degree from Fresno State.
EMP had the honor of meeting Jane Yow last week. Yow is the founder of The Performance Link, an organizational-development company. During the session, each student completed a DISC profile, a personal assessment tool used to improve work productivity, teamwork and communication by measuring personalities and behavioral styles. Yow assisted the class in understanding the four behavioral tendencies: dominance, influence, steadiness and conscientiousness. Through the assessment, the profile determined our affinities and revealed our strengths and weaknesses.
The DISC profile is a critical resource for entrepreneurs as it helps you understand your own tendencies, as well as those of the people around you. This ultimately leads to an improvement in efficiency and effectiveness of communication. In the end, Yow noted, "tap into who you are becoming, not who you are. It will help society and help you give to others in a way they can learn and grow, not just from us, but with us."
EMP would like to thank Jane Yow for sharing her energetic wisdom, helping us better understand ourselves and putting the future into perspective.