Laval Entrepreneur Mentor Program
Entrepreneurial Journeys with Kenny Borg and Jennifer Barney
October 14, 2015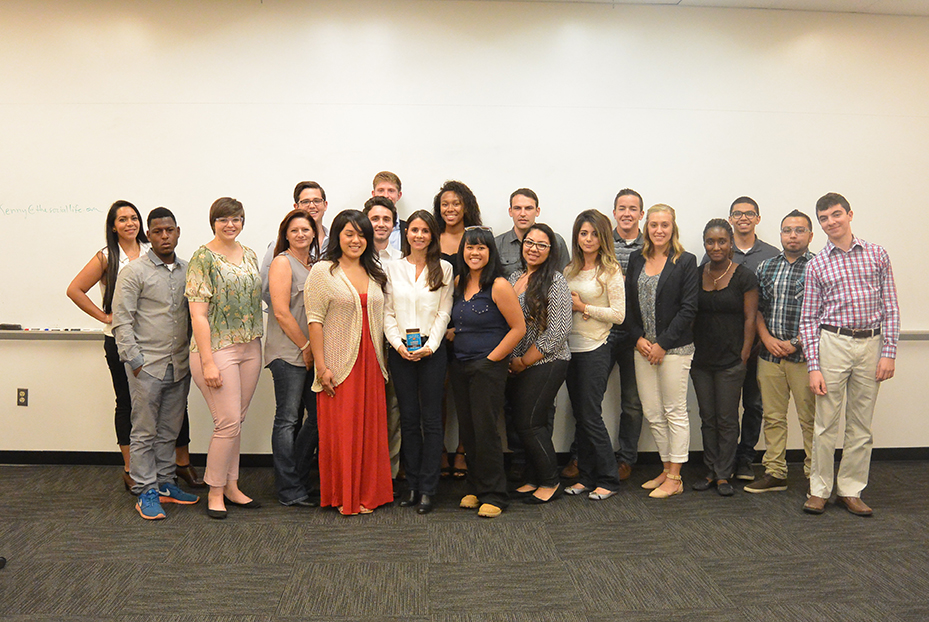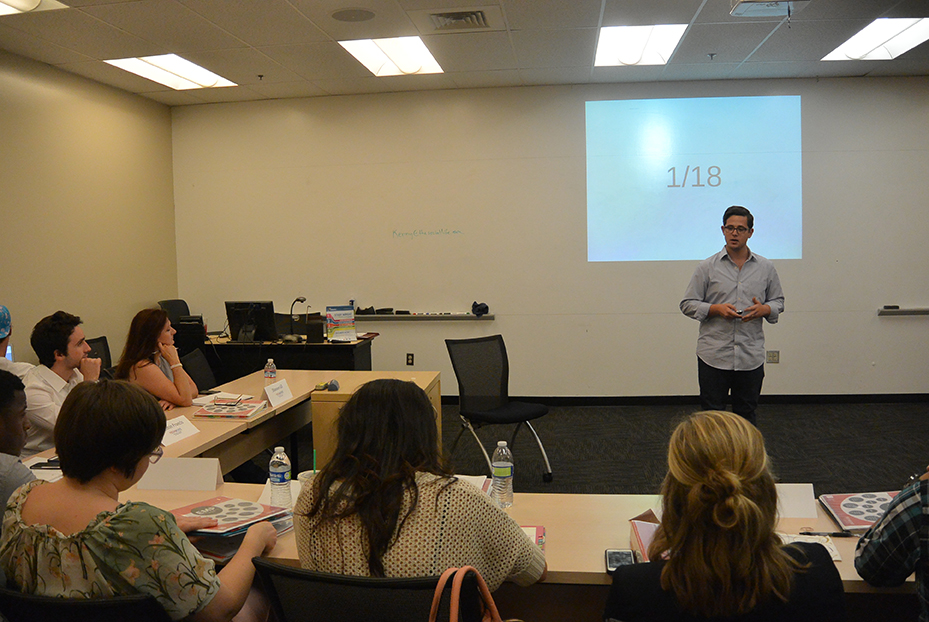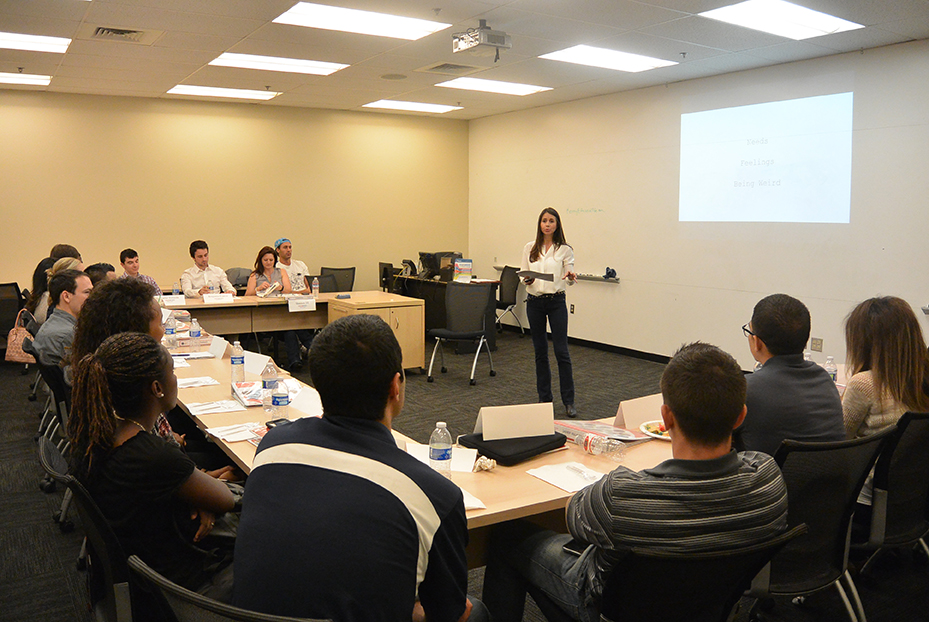 "How weird are you? Everyone who starts a company is a bit weird, they take the hard way to solve problems." -Jennifer Barney
Written by: Conrad Kimball
Last week's Laval Entrepreneur Mentor Program (EMP) session began with amazing quesadillas, burritos, chips and salsa from local Mexican restaurant Tacos Marquitos, brought by Eddie Torres.
Following the meal, entrepreneur and Fresno State alum Kenny Borg spoke to mentees. Borg is the chief executive officer and co-founder of Dog Prints, a clothing company started during Borg's time at Fresno State. After graduating, Borg moved to Los Angeles where he founded The Social Life, a premium Greek lifestyle and apparel printing company. EMP student Quentin Sanford also shared the story behind his business, Broadway MotionDesign, which provides high-quality scenic projections to community theatres worldwide. This is Stanford's third venture and the one he is most passionate about. "I decided to follow my dreams," Sanford said of his business.
EMP students also had the opportunity to meet Jennifer Barney, founder of Barney Butter. Barney used to give away jars of her home-made almond butter as gifts, but soon realized she was on to something and started her entrepreneurial journey. Barney began her story by encouraging us to think about our own startups. In order to identify if an idea is feasible, Barney said, it has to meet at least two of these three criteria: it has to address a need of the customers, be targeted to a specific audience and tailored to its category of products. "You need to take a lot of risks and identify how much money you are willing to never see again when you start," Barney said.
Barney also talked about the dark side of being an entrepreneur, the sorrow, as she called it. "When you create a brand, you make a promise to your customers about the quality of your product. When you break that promise, you feel like just crawling in a hole and sleeping for 10 years," she said. Even after struggling with the start of the company and dealing with problems that arose on the way, Barney told EMP students, "in whatever small way, I know I did something really good."
EMP would like to thank Kenny Borg and Jennifer Barney for the knowledge, insights and inspiration to become better people and entrepreneurs.