Laval Entrepreneur Mentor Program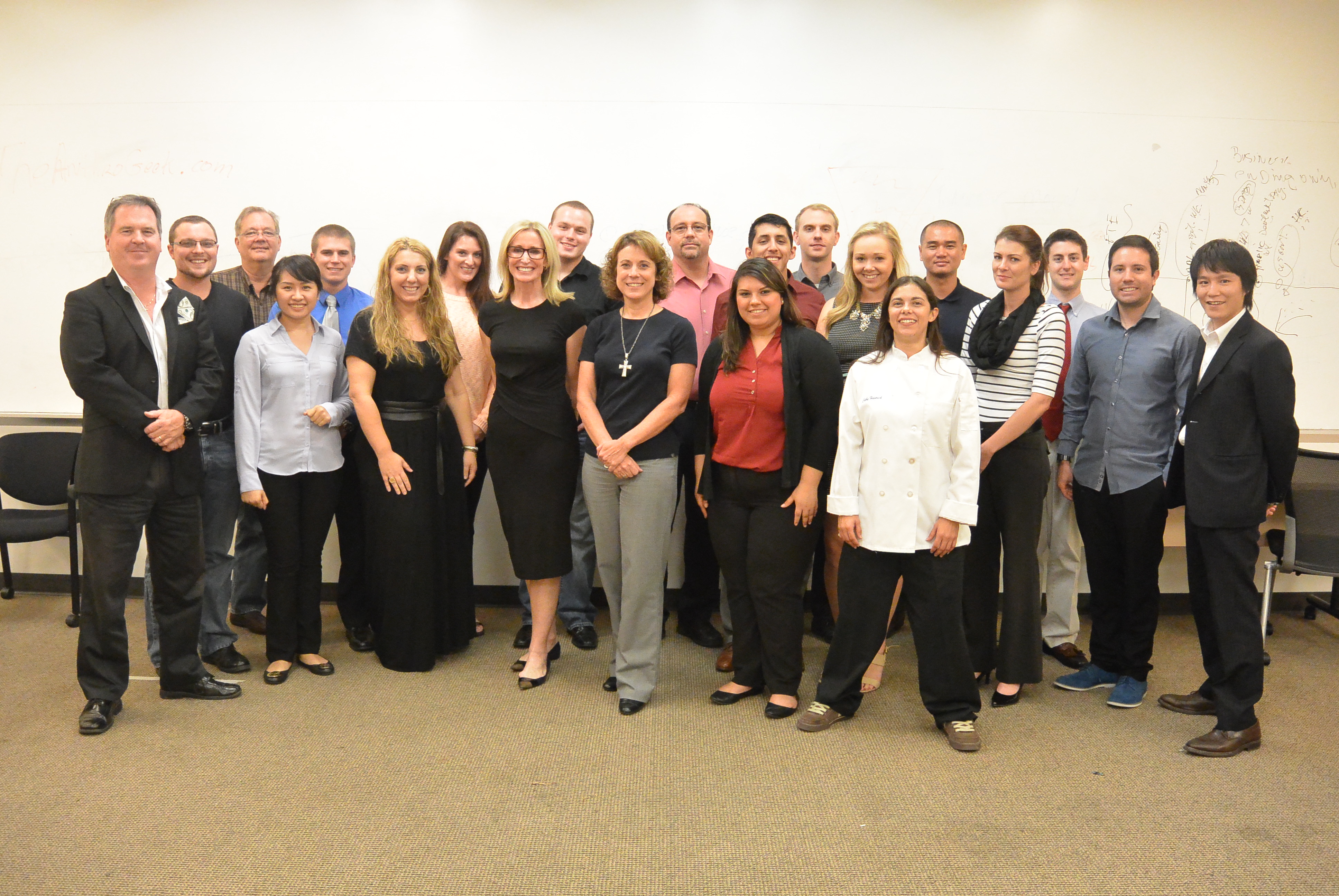 The Sharks!
By: Daniel Dosher
Our Friday session for the Laval Entrepreneur Mentor Program was devoted to Shark Tank! The student's last meal before being thrown to the sharks was some excellent Middle Eastern food, including lahmajun, salad, and humus from Bread Basket Bakery located on the Southwest corner of Ashlan and Fresno Street. All the students pitched their idea for a subscription box service to a panel of judges: Brad Sandstrom, a senior vice president and relationship manager for Citibank's Business Banking Group; K.C. Pomering, the founder of Gfreefoody; Nancy Ervin, a business consultant partner at Baker Peterson & Franklin; Kelly Vucovich, principal/founder at SubDirect; and Craig Travis the Network Administrator for Baker Peterson & Franklin.
The box ideas included everything from beer to toy buildings to specialty clothing items. The students were detailed in their presentations and received solid feedback from the judges. One important note from Nancy Ervin: "conventional marketing methods such as mail offers have been shown to be more effective than social media for gaining new subscribers." Common questions from the sharks were in regard to the potential for the product line to be expanded, how the student would keep and gain new subscribers, and what the production costs could be. K.C. told the students how it is important to be pumped up about your idea in your pitch, and to tell yourself, "no one is going to touch this." All the judges agreed that it was easy to tell who really believed in their product and who did not.
Tyler Turk's polished pitch for "Date in a Crate" was well received but did inspire a debate among the judges when Brad Sandstrom asked, "So you're saying women can't be bad daters?" This was in reference to his targeting only men. Cathy Heinrich was praised for standing out from the crowd by wearing chef's attire. The judges emphasized "It is important to make your pitch memorable." Makoto Saito's idea for a box for young boys and girls was also well received. It consisted of consumers purchasing a toy house or building of some kind, and then subscribers would be sent the rooms and items to complete it. Subscribers could eventually build an entire toy city.
We also had the privilege of seeing Mr. Sandstrom's checkered socks and he informed us "no one wears ties anymore."