Laval Entrepreneur Mentor Program
Subscription Box Presentations
November 18, 2015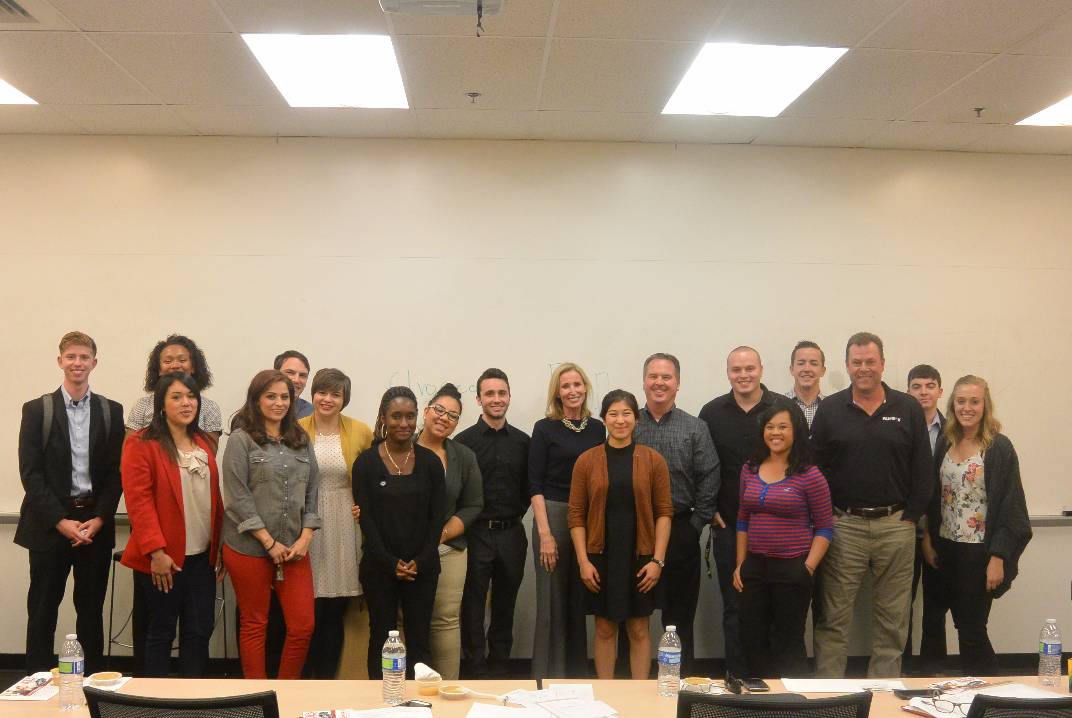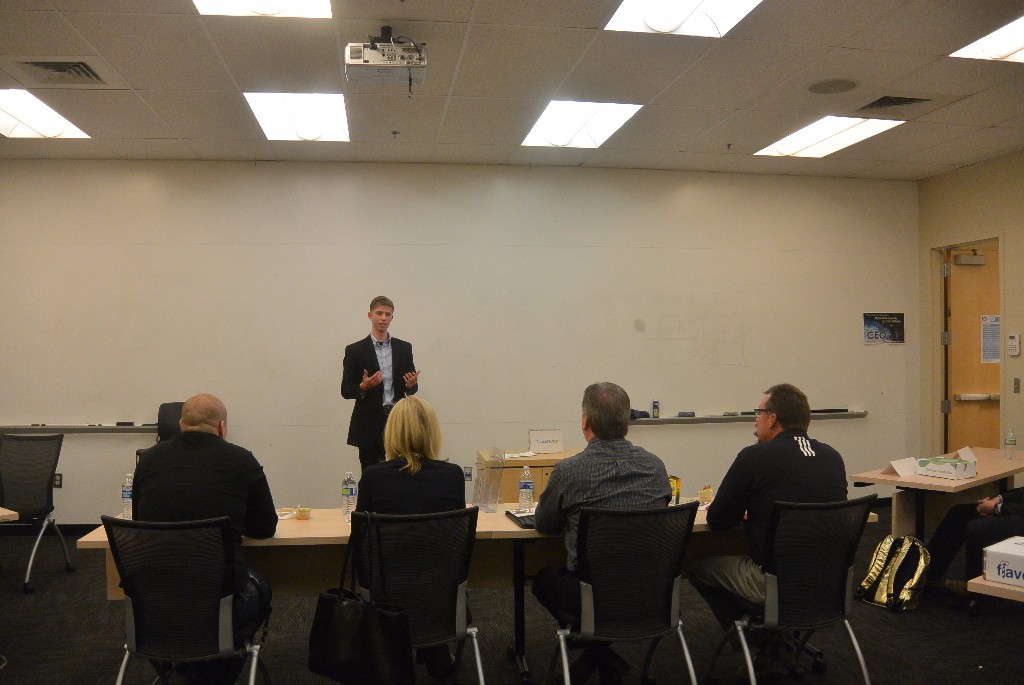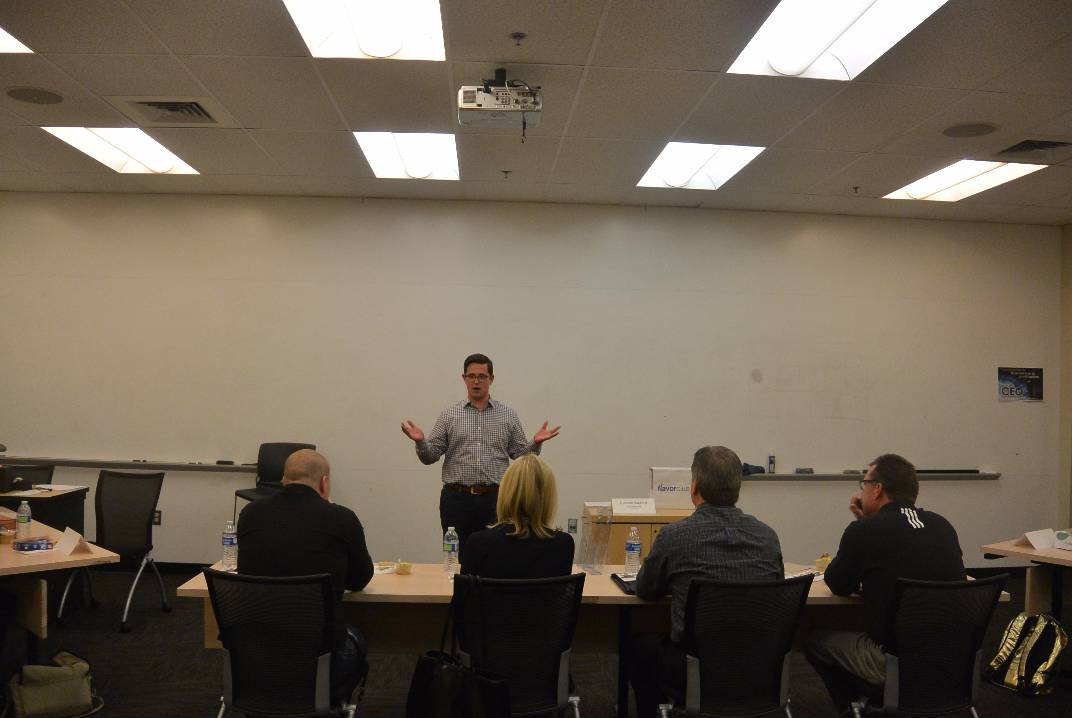 By Jemie Quemquem
Last week, the Laval Entrepreneur Mentor Program (EMP) students presented their semester project: subscription boxes. Each mentee brought in a prototype of their subscription box to compete for the cash prize of $100. The panel of judges consisted of Tyler Turk, creator and president of Date in a Crate, Tim Leary, founder and chief executive officer of Fan in a Box and Pro-screen Signs and Graphics, Brad Sandstorm, senior vice president, relationship manager for Citibank's Business Banking Group, and Kelly Vucovich, founder and chief executive officer of Subdirect.
Marisela Hamm-Flores, EMP mentee coordinator catered the session with her famous tamales, also serving beans, rice and salsa. Following the delicious meal, mentees began the subscription box presentations. A tough decision led the judges to advanced six people, instead of five, to the final round. The winners of the first round were Sierra Frank, Jed Soberal, Nicole Warmerdam, Caden Jones, Conrad Kimball and Quentin Sanford.
Sierra Frank's subscription, Guilty Pleasures, is meant for the hard working women who need time for themselves. The box contains an award-winning bottle of champagne, the latest edition of "Women's Health" magazine, Godiva Belgium chocolates, a scented candle and bath oil.
Jed Soberal presented STEAM box, a monthly subscription for families, consisting of activities focused on science, technology, engineering, art and math, allowing kids and parents to spend more time together.
Nicole Warmerdam created Piece of Cake, a subscription box which delivers the dry ingredients needed to make cookies, turning baking into an enjoyable activity for the entire family.
Caden Jones created In the City Subscriptions with the goal of bringing Christian rap music to many homes. The box also contains biographies and T-shirts featuring the artists.
Conrad Kimball presented Educate Help, a subscription box to help primary school teachers receive school supplies funded by parents through the Kickstarter platform.
Quentin Sanford created Flavor, a monthly subscription that delivers fun-patterned ties, pocket squares and socks to men who often wear suits.
EMP is proud to announce Quentin Sanford as the winner of the fall 2015 subscription box competition. Sanford was announced the winner and awarded the $100 prize at the fall mentee mixer at Bitwise South Stadium on Tuesday, November 17. EMP would like to thank the judges for taking time out of their busy lives. Congratulations to everyone who participated!