Laval Entrepreneur Mentor Program
EMP kicked off its spring 2016 semester
January 29, 2016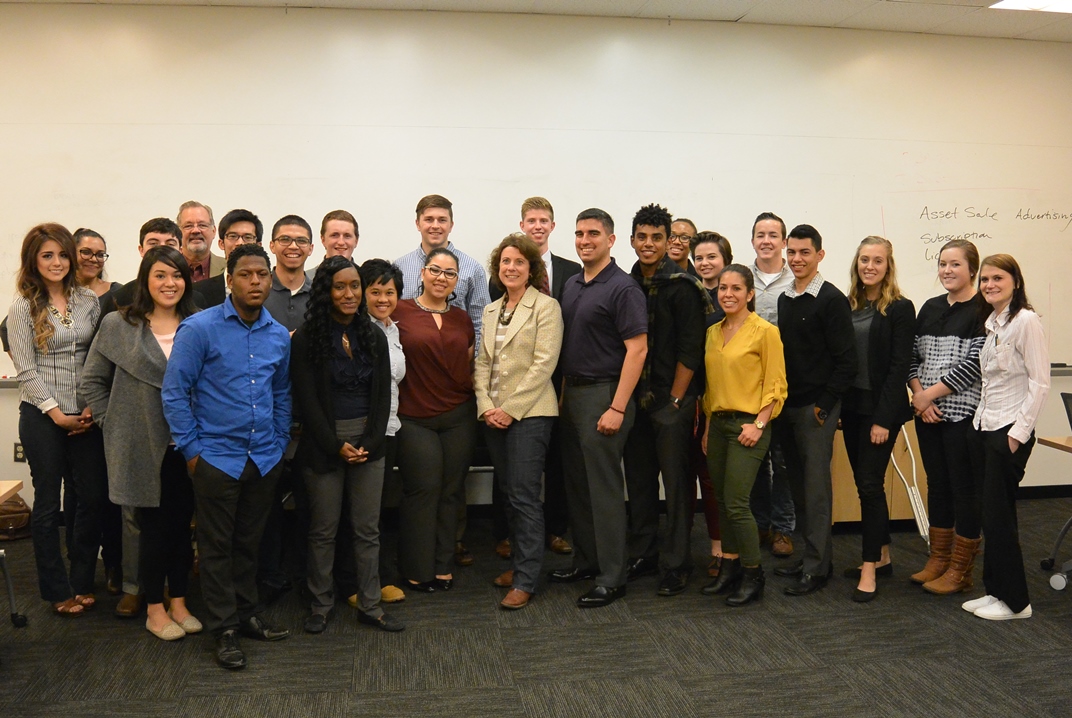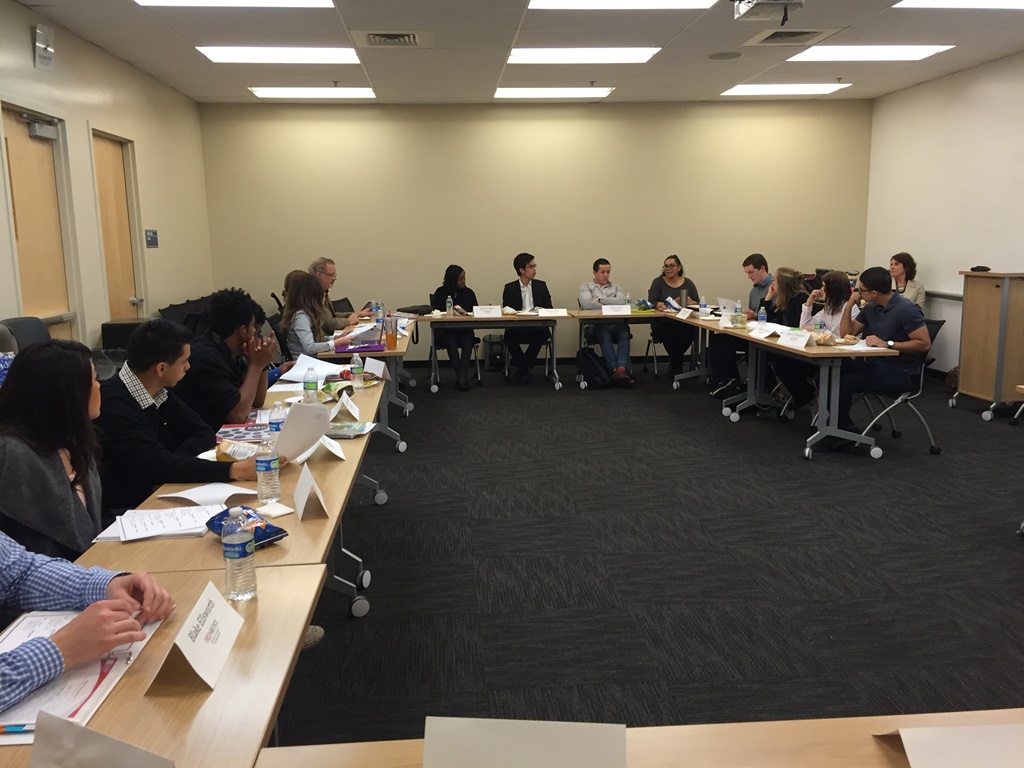 "You are responsible for your own success" – Nancy Ervin
Written by: Yadira Paramo
Last Friday, Fresno State's Laval Entrepreneur Mentor Program (EMP) kicked off its spring 2016 semester with a delectable lunch from Deli Delicious, provided by Tyler Griffin. Nine driven students joined the program this semester, bringing the EMP count to 23, the second largest class since 2009.
Dr. Stearns started the meeting with a brief history of EMP and highlighted the adventures planned for this semester. We're fortunate to be a part of such an interesting program with the opportunity to build a network and brand for ourselves.
Each week an EMP mentee shares his or her entrepreneurial journey. This week it was Jed Soberal's turn. He shared stories of his time in the United States Marine Corps, including his deployment in Japan.
EMP then welcomed Nancy Ervin, business consultant partner at Baker Peterson Franklin, CPA. As the mentor coordinator for EMP, Ervin recruits mentors and helps match them with mentees. Ervin shared the journey she's taken to get to the position she's in today. "You are responsible for your own success," Ervin explained. She attributed her achievements to the love she has for her job, as well as being open to learning new things and helping others achieve their goals.
EMP would like to thank Nancy Ervin for being an inspiration and setting the bar for the first meeting of the semester. We are all looking forward to an exciting program with inspiring speakers, mixers, mentors, and field trips.