Laval Entrepreneur Mentor Program
Nate Gilbert visits EMP
February 19, 2016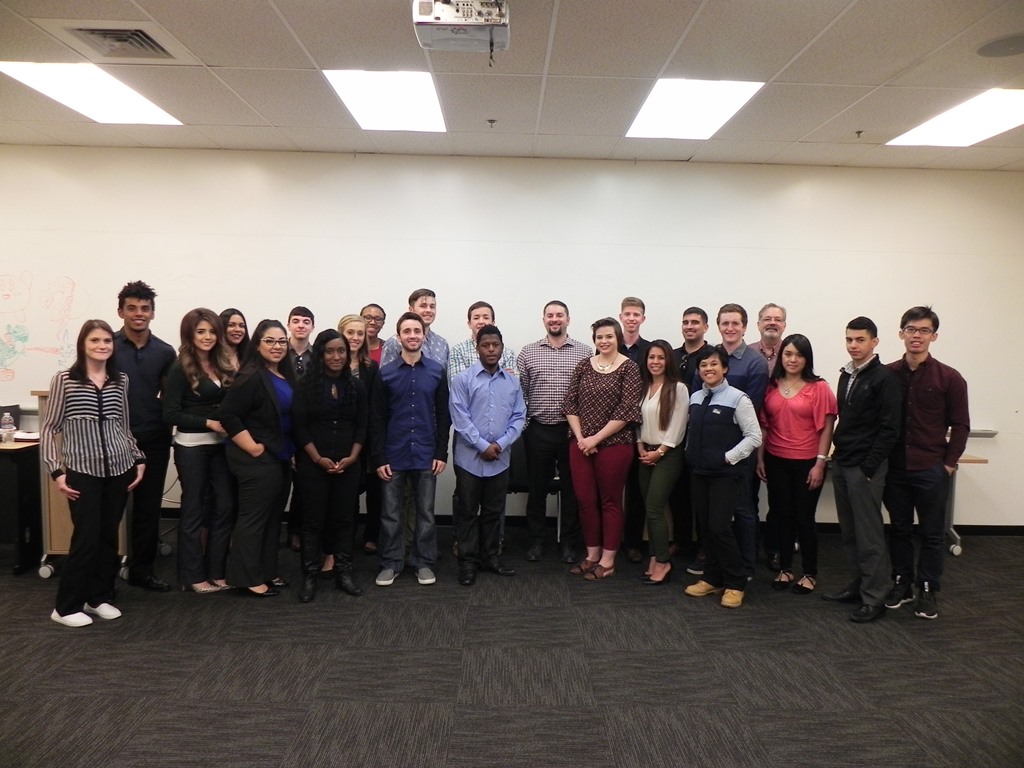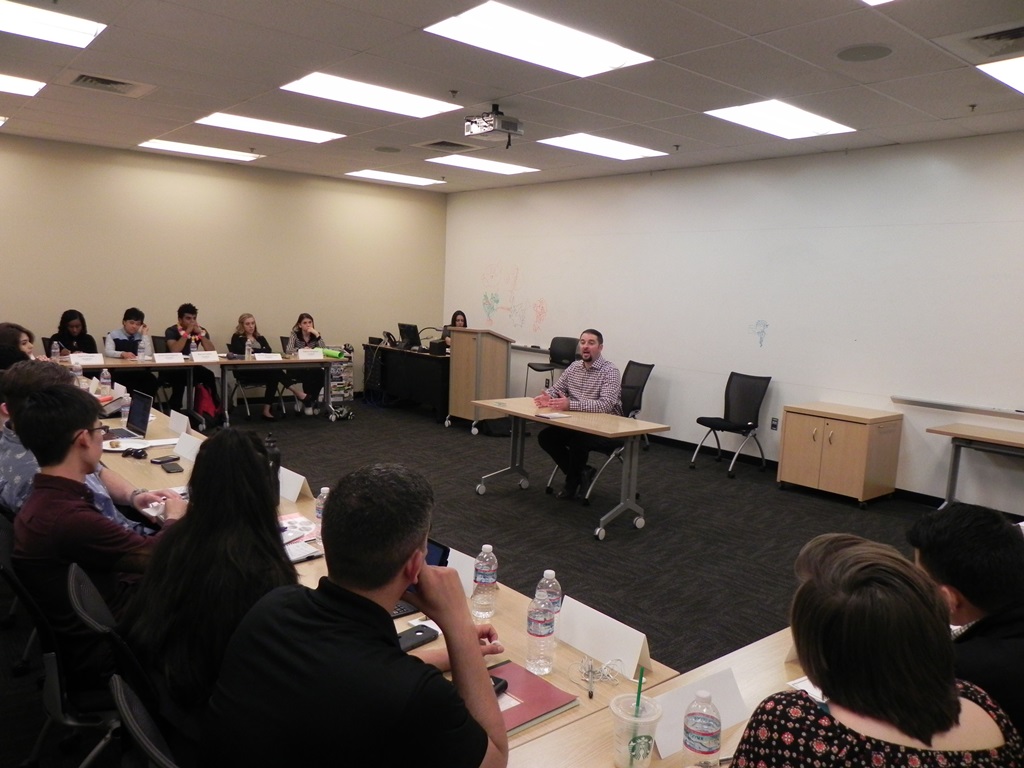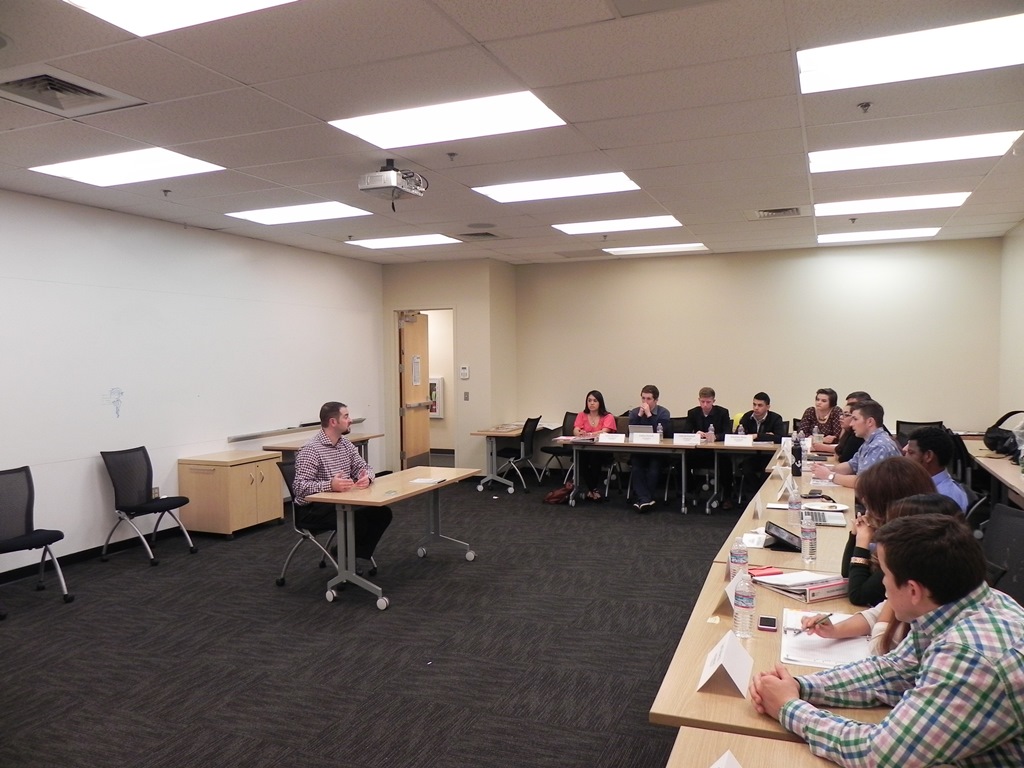 "I can't, but we can." – Nate Gilbert
Written by: Tyler Griffin
Last week, the Laval Entrepreneur Mentor Program (EMP) had the opportunity to engage in a conversation about the franchising world. Nate Gilbert, head of Franchise Sales for Deli Delicious, spoke with mentees about franchising a new location and helping existing stores succeed.
Gilbert earned a Bachelor of Arts degree from Fresno State. He is originally from Fresno, but lived in Chicago for four years before returning to the Central Valley. Gilbert loves spending his free time with his family, playing disc golf and stick golf. He is also an avid music collector and was a disc jockey in Fresno and Chicago.
Gilbert's worked for the Deli Delicious brand for more than two years. He started by painting storefronts and moved to radio advertising, now his position focuses on franchise sales, media, events and more.
In his session Gilbert explained different strategies for acquiring new franchisees. These include open houses, networking with chambers of commerce, grand openings, and brainstorming partnerships. These all tie into Gilbert's motto of "I can't, but we can."
Gilbert's hard work has impacted the lives of many people looking to own a business. When asked what type of advice he gives franchisees, Gilbert stressed the importance of local marketing, as he considers it a key role in the success of a store. "If people in your area don't know about your store, something is wrong," Gilbert said. "I suggest they run small promotions in their stores, talk to people, and build relationships. It is also important to sponsor local events, because it helps integrate your business with the community."
EMP would like to thank Nate Gilbert sharing his knowledge of the world of franchising with the mentees.