Laval Entrepreneur Mentor Program
EMP Trip to North Valley
April 25, 2015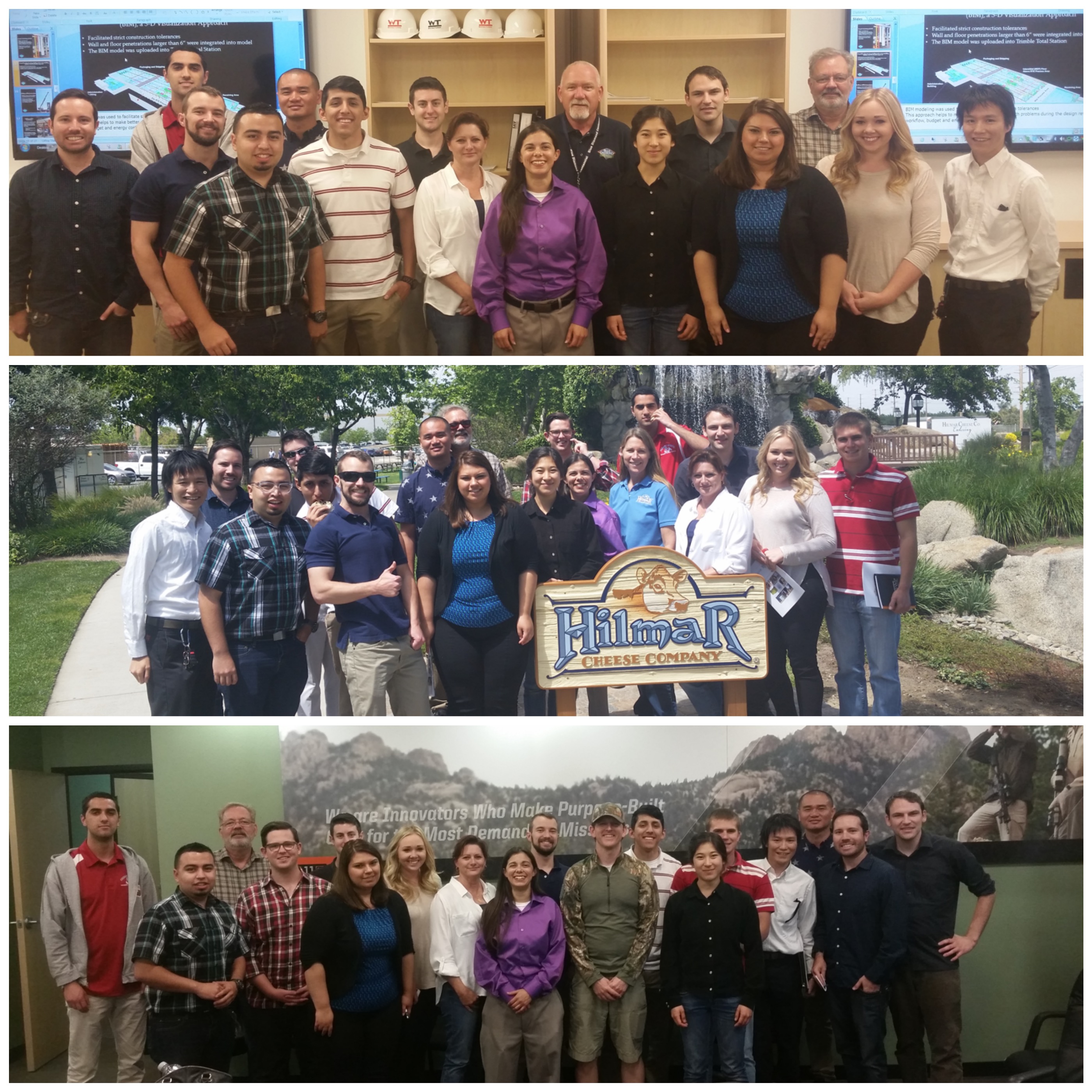 "After thorough inspection you conclude this move is obviously impossible; however, occasionally someone actually accomplishes it." –Royal Robins, 5.11 Quote
This Friday's Laval EMP class headed to the North Valley. We started with a bus ride to Turlock, Ca. There we were shown the very impressive Blue Diamond Growers new processing plant. Ulli Thiersch, director of projects, construction, and industrial operations elaborated on the extreme importance of having a well-executed plan before attempting any type of job. When it came time to develop their new facility they worked with an engineering firm to construct a digital layout of the entire plant. This allowed them to see exactly how each component would interact with each other. It also gave them the ability to plan out all the piping and electrical components that are needed.
During the plant tour it was obvious how all that painstaking detail came together. The plant was an immaculate example of how careful planning can increase production output and how careful attention to detail can save millions of dollars. The plant even featured a removable wall that encompassed 30% of the facility, allowing them to expand in the future.
Only a short drive away was the Hilmar Cheese Company. After a fantastic tri-tip sandwich lunch, we got an overview of the cheese making process, presented by Denise Skidmore. Hilmar Cheese was a great example of how industries progress over time. Rather then being its own cheese company, Hilmar focused on becoming a wholesale cheese manufacturer. This allows them to focus less on marketing to the public and focus more on what they do best, provide outstanding cheese to clients with impressive quality control and attention to detail.
Hilmar Cheese also focuses on other products. They produce a large amount of whey protein, which has become popular in the health and nutrition market. Water is a huge deal on any farm. Hilmar has an entire water reclamation plant on-site, allowing them to reuse water for their farmland, and recoup some of the water from the actual milk production.
Our final stop was in Modesto, CA at 5.11 Tactical, which manufacture tactical gear for military, law enforcement, first responders, as well as products for the hunting and fitness customer. They are a prime definition of an employer of choice, which is reflected in their staff's friendliness and the work smarter not harder lifestyle.
While being shown around by Tyler Tinling, director of human resources, we were enlightened about the company's humble beginnings and their tenacity to protect their brand equity at all costs. They have an interesting approach in the apparel market, focusing on goods that benefit the user and provide a tactical use, not just something that looks flashy. Although their primary products are focused around first responders and firearm owners, their attention to utility and detail makes their entire product line top notch.
Overall we encountered several types of business, from three different industries, all within 30 minutes of each other. These businesses all had one thing in common, treat everyone the way you want to be treated, and success is sure to follow.