Laval Entrepreneur Mentor Program
2nd Annual Food Product Pitch Competition
April 22, 2016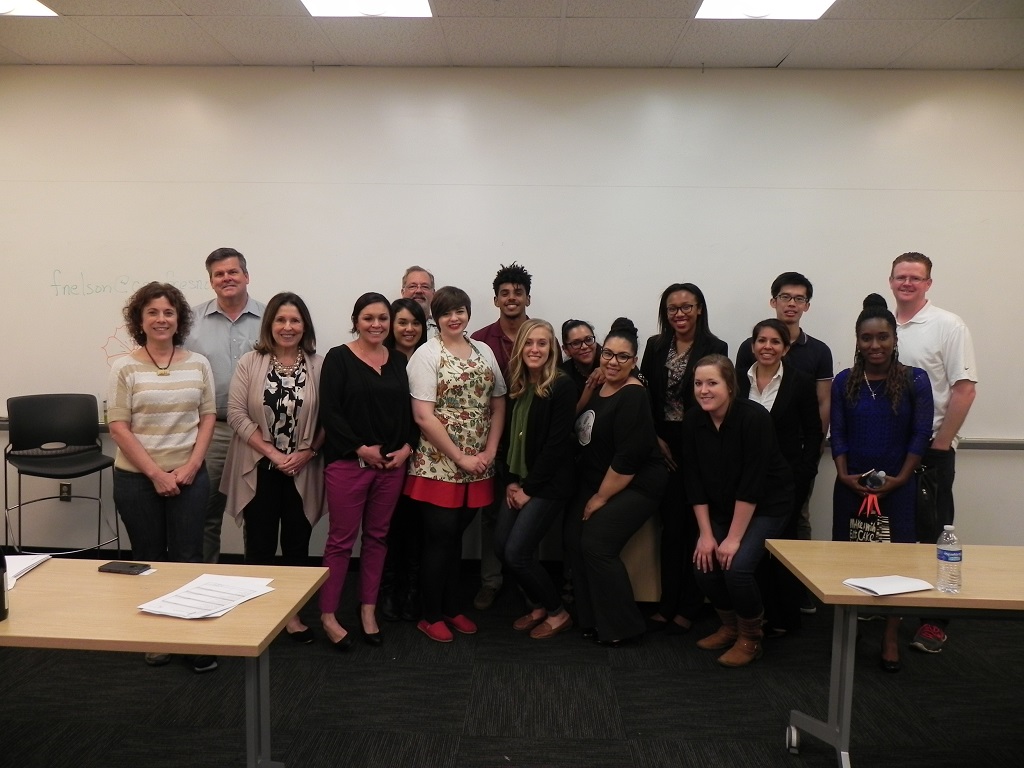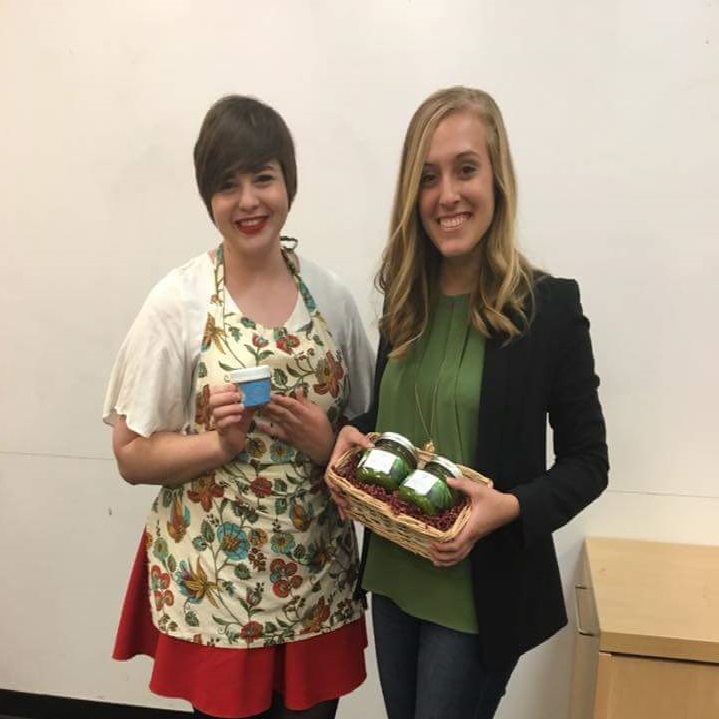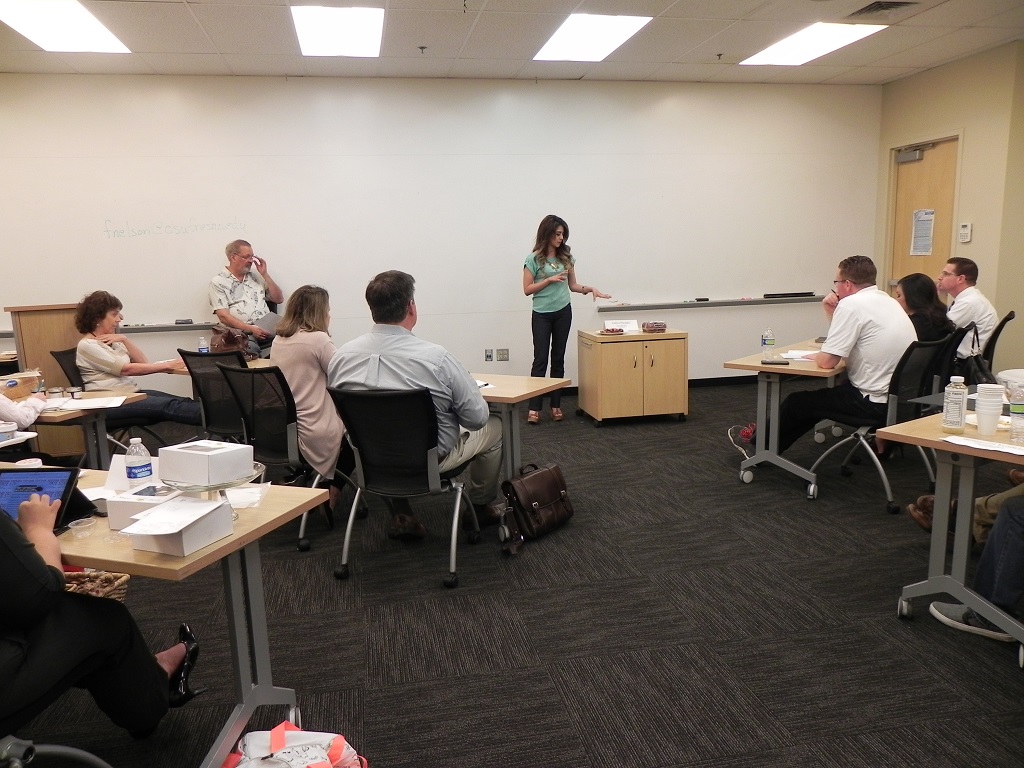 Written by: Valeria Kingston
Last Friday, students in the Laval Entrepreneur Mentor Program (EMP) participated in a Shark Tank-style food product pitch competition. Using locally-sourced ingredients, students were required to come up with a new and innovative food product to compete with the ideas of their peers and existing products in the market. The winner of the pitch competition was to be awarded $150.
The meeting began with a delicious lunch provided by Mentee Coordinator Marisela Flores-Hamm. After that, students put on their entrepreneurial hats and prepared to pitch their food products in front of a panel of judges.
A group of local business leaders and professionals was brought in to judge the competition. Judges included Amy Fuentes, local business initiatives manager for the City of Fresno, Terri Adishian, vice president of Balloons Everywhere, Steve Guinn, financial advisor at Regency Investment Advisors, Inc., Chris Fide, financial advisor at Princor Financial Service, and Ben Maddox, senior vice president and marketing manager for Bank of America Merrill Lynch.
The pitch competition was structured in two rounds. All 23 of the EMP students had 90 seconds to pitch their food products to the judges. After the first round was complete, judges left the room to deliberate. They took into consideration the product idea, marketability, pricing and profitability, and overall presentation of the product to decide who should move on to the final round, which included a Q&A session between the competitor and the judges, as well as a taste test.
Students were exceptionally creative with their pitches this year, and products ranged from baked goods to original salsa recipes, and even beverages. Judges chose seven students to move on to the second round. The finalists were Caden Jones with a chicken salad spread, Catie Ball with a creative bread, Courtney Passmore with a cookie dough that could be eaten raw or cooked, Nashira Morales with a gluten-free snack made from quinoa, Nicole Warmerdam with a pesto spread, Sierra Franks with mini sweet potato pies, and Yadira Paramo with sweet and sour crazy apples made with a tamarind paste and Tajin.
After asking each finalist more in-depth questions and tasting the products, the judges went to deliberate once more. It was hard to determine only one winner, so the judges awarded two $150 prizes: Courtney and Nicole were both named winners for their exceptional products. Sierra, Catie, and Nashira received an honorable mention. Congratulations to all participants!
EMP would like to extend our deepest gratitude to all of our wonderful judges at the pitch competition. Not only did they have the tough job of choosing the winners, but they also left us with some great entrepreneurial advice we will be sure to carry with us forever.