Laval Entrepreneur Mentor Program
EMP Meets Cliff Tutelian in Downtown Fresno
April 1, 2016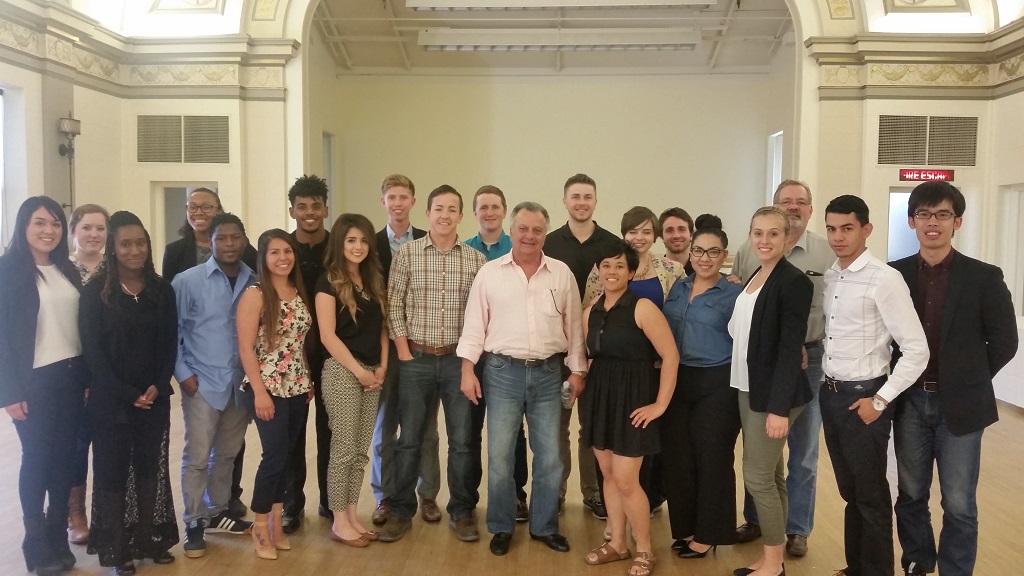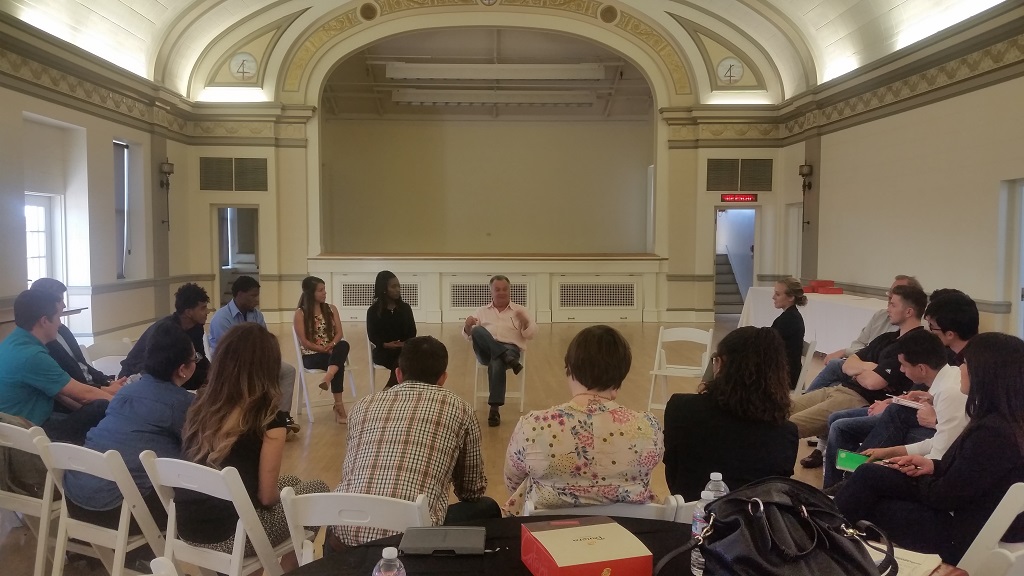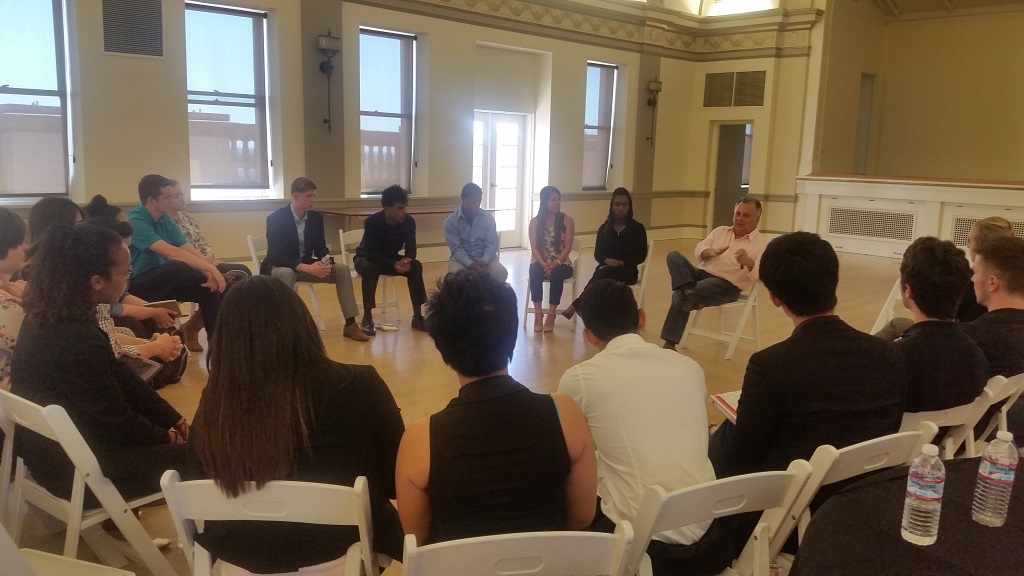 Written by: Qiang Chen
"Quitters never finish. You finish because you never quit." - Cliff Tutelian
Last Friday's Laval Entrepreneur Mentor Program (EMP) session was held in downtown Fresno, where mentees had to opportunity to hear from Cliff Tutelian of Tutelian & Company, a leading commercial real estate development firm in the Central Valley. The meeting was held at the company's beautiful headquarters, The Grand 1401. Mentees enjoyed a delicious lunch from Panera Bread provided by Tutelian and his staff members.
Following the meal, Tutelian shared his wisdom with mentees. His entrepreneurial journey started when he was a boy, always following his father around. This learning environment sparked Tutelian's interest in the business world. He went to military school, then moved to Washington D.C. to serve as an assistant to the House of Representatives. After serving for a few years, Tutelian returned to California and earned his law degree from Western State University. He started a successful trucking company, but was soon pursued by his father to join the family business. As president of Tutelian & Company, he's on numerous local projects, including the Civic Center Square and and the Villagio Shopping Center. He continues his dedication to Fresno by not only developing new buildings, but also preserving the historic ones.
One of the most inspiring lessons Tutelian shared with mentees came from his father, "There are two things you need to learn in school," Tutelian explained. "First, you have to learn how to think. Second, you have to learn to do things you don't like in life." Tutelian also stressed the importance of being patient and staying focused on the final goal. "Quitters never finish," Tutelian said. "You finish because you never quit."
In addition to working hard and never giving up, Tutelian also shared his philosophy on life balance. He suggested mentees "keep a balanced life, don't burn out, and reward yourselves along the journey."
EMP mentees would like to thank Cliff Tutelian for sharing his exceptional life lessons and business experience with us. We are honored to have had this valuable time to learn from him.