Laval Entrepreneur Mentor Program
EMP Heads to the East Valley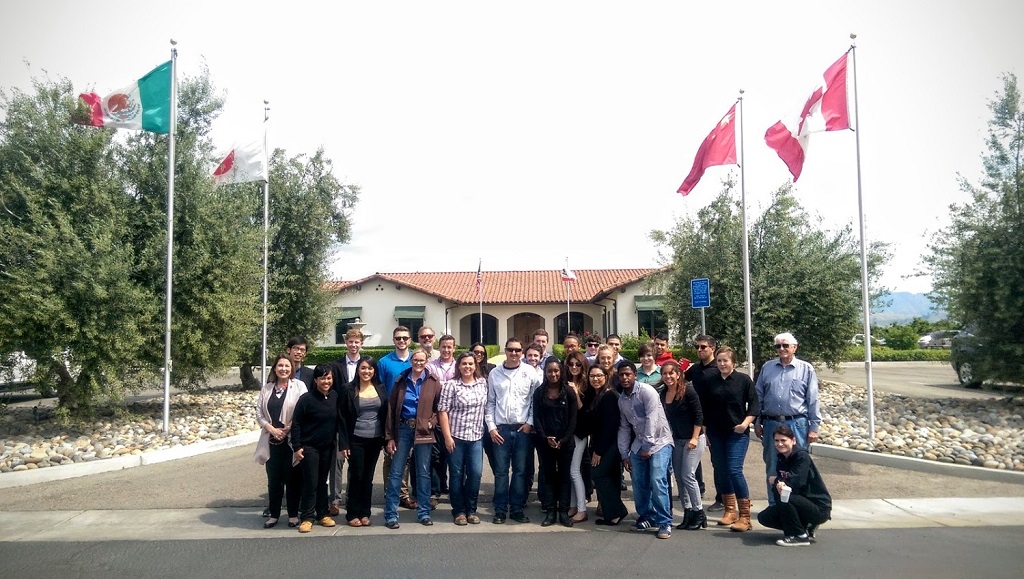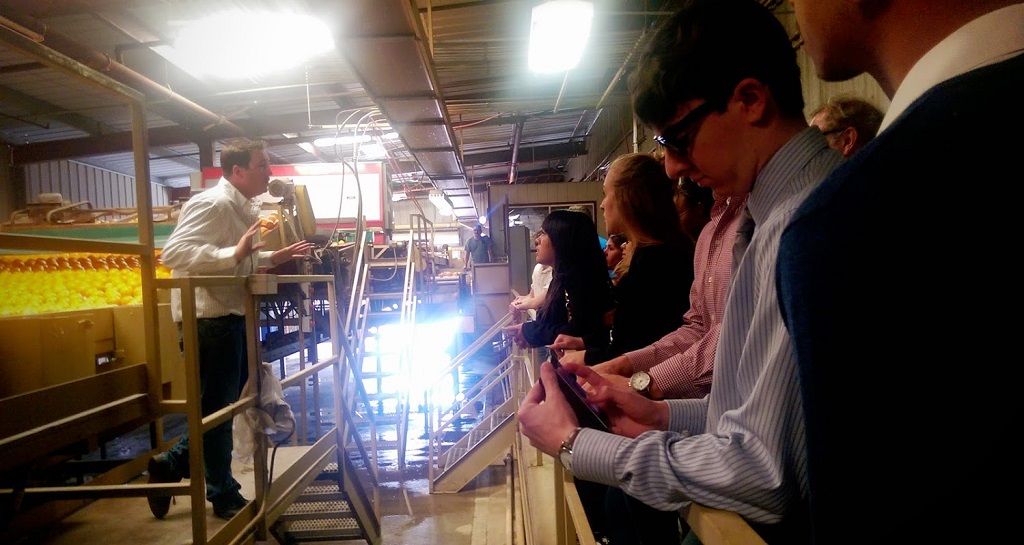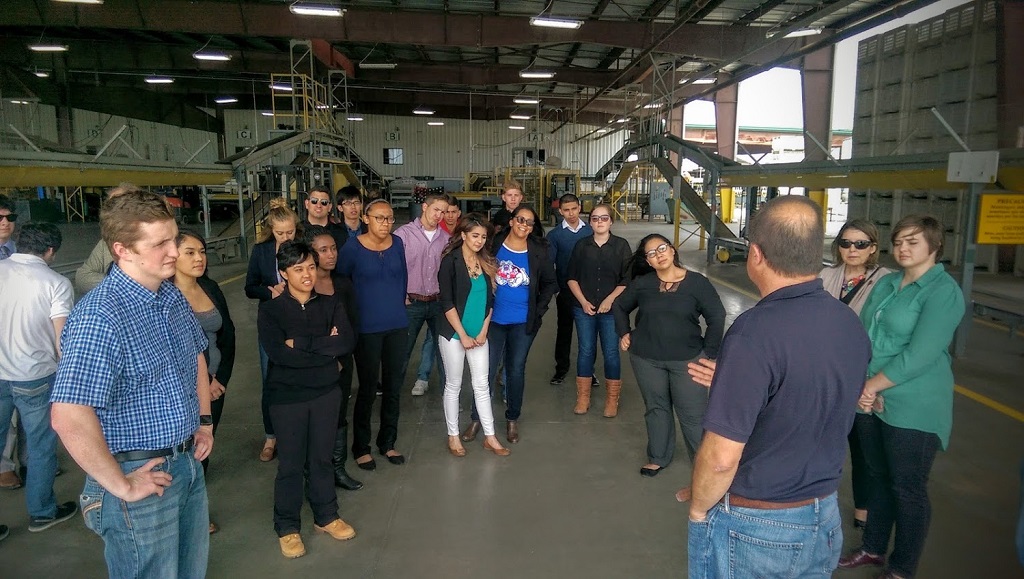 Written by: Blake Ellsworth
"Failure has been one of the best things that have ever happened to me." - Lauren Booth
Last Friday, the Laval Entrepreneur Mentor Program (EMP) students set out to learn from some of the Valley's best agricultural-based businesses. This exciting session fascinated mentees from start to finish.
The trip started at the E. & J. Gallo Winery in eastern Fresno. Upon arrival, students put on hard hats, which were donated by Pacific Petroleum in Orcutt, California, and safety glasses, which were donated by Craig Ball Trucking in Santa Maria, California, for a tour with Plant Manager Neil McDougald. McDougald explained how E. & J. Gallo Winery farms their grapes on a land-mass equivalent to the size of France. McDougald also described how the winery supports many local businesses, by working together to run day-to-day operations and perform repairs on the plant.
"Although E. & J. Gallo Winery is the largest producer of alcoholic drinks in the world," McDougald said, "It is still run like a family business. We have a culture where we take pride in ourselves, in others and in our work."
Following the tour of the winery, mentees headed to Booth Ranches LLC to tour their citrus packing house. Food Safety Manager Scott Carlisle and Amanda Burton led the mentees on a tour of the facility, which was built in the 1940s. Mentees observed the process of an orange being picked, cleaned, sorted and packed. "Booth Ranches is a family owned business, and we try to keep those family values in every box," said Carlisle. After touring the facility, students were served lunch on behalf of Lauren Booth, who owns Booth Ranches. Mentees enjoyed the meal while learning about the Valley's fight to develop responsible water laws and hearing Booth's entrepreneurial journey. Booth shared stories and wisdom in an open discussion that inspired mentees to never give up on their goals.
The last stop was Gerawan Farms. Plant Manager Denver Schutz led mentees on a tour of the stone-fruit packing plant. From bringing the packing plant into the middle of their farmland and offering competitive pay to boost production, Gerawan showed mentees how a company can distinguish itself by focusing on quality and doing things in a unique way. After the tour, mentees headed to the Gerawan office to find out more from Co-Owner Dan Gerawan and members of his team. "We're a large company that's operated like a family company," Gerawan told mentees. He also shared how by keeping family values, the company has been able to achieve success measured by both morale and sales. Students also learned of the current civil rights battle that Gerawan Farms is currently fighting to protect the rights of their beloved workers.
EMP would like to thank everyone who allowed us to have such a valuable, educational day. Thank you to Pacific Petroleum, Craig Ball Trucking, Ed O'Neill, Andrew Shinn, E. & J. Gallo Winery, Neil McDougald, Booth Ranches LLC, Scott Carlisle, Amanda Burton, Lauren Booth, Denver Schutz, and Dan Gerawan; we are so fortunate to have so many people in our community who set aside their time to share lessons that we will carry with us for years to come.