Department of Marketing and Logistics
Marketing & Logistics Faculty & Staff
Office: PB-548
Email: aarakelian@csufresno.edu
Phone: 559-278-2208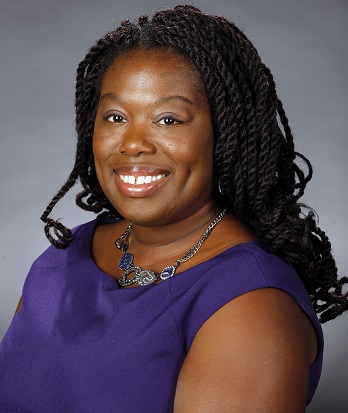 Office: PB-532
Email: mbell@csufresno.edu
Phone: 559.278.4965
Associate Professor

Dr. Monique L. Bell is an assistant professor of marketing and the Larry and Patti Johanson Research Fellow (2013-2017) at California State University, Fresno, where she teaches Marketing Concepts, Consumer Behavior, Promotion Principles and Practices and Digital Marketing. Dr. Bell earned the Provost's Award for Promising New Faculty, an American Marketing Association Foundation (AMAF) New Faculty Grant, and an Advertising Education Foundation (AEF) Visiting Professor Program fellowship. She received her doctoral degree from Drexel University, her master's degree from University of Baltimore, and her undergraduate degree from Morgan State University. Dr. Bell's research interests include marketing communications and marketing strategy. She is particularly interested in the influence of culture on marketing effectiveness. Dr. Bell's dissertation, which studies the effects of firms' organizational values on customer satisfaction and corporate reputation, earned the Melvin and Patricia Stith Marketing Doctoral Dissertation Grant, as well as the Drexel University Outstanding Dissertation Award. Dr. Bell also examines facets of multicultural marketing, including language and identity. She has published in the Journal of Advertising, Journal of Marketing Communications and Psychology & Marketing. Prior to working in academia, Dr. Bell worked in several marketing and communications roles in Baltimore, Maryland.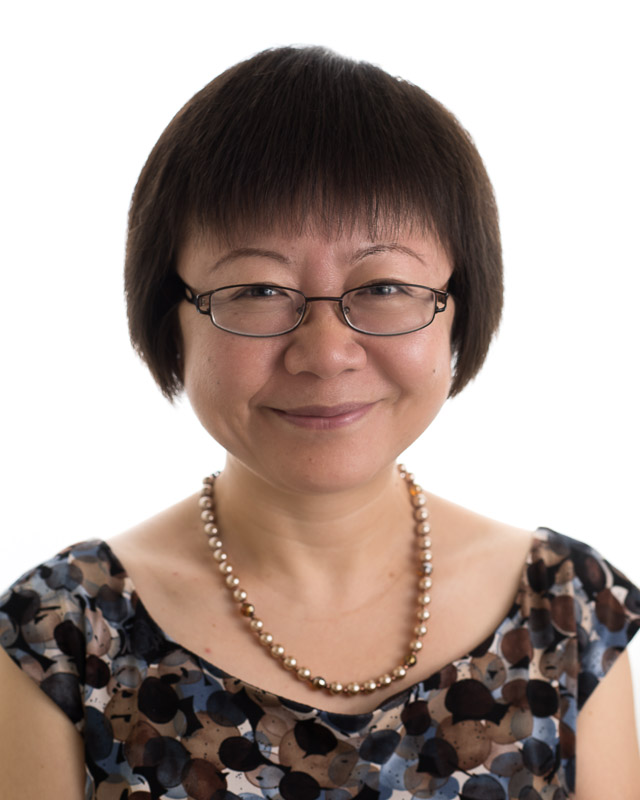 Office: FFS202
Email: Lidavis@csufresno.edu
Phone: 559-278-8755
Professor
Dr. Lizhu Davis is an associate professor of fashion merchandising (FM) at California State University, Fresno, where she has taught all FM courses since 2007. Dr. Davis earned her Master's degree in Textile Design and Marketing and a Ph.D. in Consumer, Apparel, and Retail Studies from the University of North Carolina at Greensboro. Prior to her graduate studies, she worked in the textile industry in China. During her initial years at Fresno State, she brought fashion business elements into the FM program, including fashion retail buying, international sourcing, and fashion entrepreneurship. Dr. Davis' research focuses on consumer shopping behavior, specifically shopping experiences, shopping value, shopping orientation, as well as store choices and preferences. As a Coleman Fellow of Entrepreneurship, she is pursing fashion entrepreneurship research. She has investigated Fashion students' entrepreneurial intentions, as well as fashion entrepreneurs' idea recognition and startup process. She has published in academic journals on consumer behavior, retailing, and entrepreneurship, including International Journal of Consumer Studies, Journal of Retailing and Consumer Services, International Review of Retail, Distribution and Consumer Research, and Journal of Enterprising Culture.
Email: meegan@csufresno.edu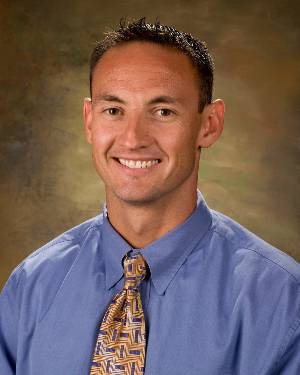 Office: PB-238
Email: jfinley@csufresno.edu
Phone: 559.278.2057
Lecturer

Mr. Finley earned his BS and MBA from California State University, Fresno. He has helped develop and grow two different start-up companies that were eventually acquired by publicly traded companies and spent the majority of his career working in New York City and the Bay Area. Professor Finley is currently the Managing Director of Investments and a Vice President at United Security Bank and is responsible for all aspects of the bank's investment business, estate planning, and all related marketing. AREAS OF SPECIALIZATION: Strategic Planning, Direct Sales, Services Marketing, and Sales Management.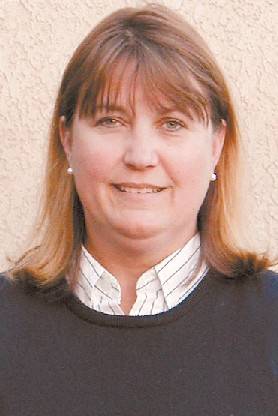 Office: PB-536
Email: sgeringer@csufresno.edu
Phone: 559.278.4749
Professor


Dr. Susan Geringer received her Bachelor's Degree and Master's Degree from California State University, Sacramento. She attended New York University for doctoral work and completed her Doctorate in Business Administration at Henley Management College at Henley-on-Thames, England. Dr. Geringer's professional background includes positions such as retail executive, retail buyer, special events and entertainment management and public relations director at an advertising agency. She has taught at the university level since 1982. Dr. Geringer is the current president of the Marketing Management Association. Dr. Geringer's teaching and research areas include Consumer Behavior, Sports Marketing, Marketing Concepts, and Marketing Education topics. Her recent research addresses topics including purchasing decisions by Generation Y, cell phone purchase research, sports marketing, fashion marketing, religion & marketing, the Concept of "Flow" in various aspects of consumerism, and service learning topics. Dr. Geringer's publications include those on service learning topics as well as two textbooks, "Fashion, Color, Line and Design" and "History of 20th Century Costume and Merchandising", which was co-authored with Evelyn Oliver in "Leading Issues in Business Research" with Dr. Jolin Mendy. Dr. Geringer & co-authors have twice been awarded the Best Paper Award in the Consumer Behavior Track by the Marketing Management Association. Her authored case studies have appeared in Marketing textbooks. She has been awarded The CSB Dean's Excellence in Teaching Award three times. She was also awarded the CSB Dean's Award for Excellence in Research. Dr. Geringer also works on legal cases as an expert witness and consultant, as well as a consultant to retail stores.
Office: PB-238
Email: bgoerlich@csufresno.edu
Phone: 559.278.2057
Lecturer
Office: PB-556
Email: breckh@csufresno.edu
Phone: 559.278.2750
Lecturer
Office: PB-388
Email: ajarrell@mail.fresnostate.edu
Phone: 559.278.7994
Staff, Dept Assistant
>
Office: PB-552
Email: bmorgan@csufresno.edu
Phone: 559.278.2496
Lecturer

Ms. Barbara Morgan's professional experience includes directing corporate marketing efforts in both B2B and B2C environments, managing large-scale customer service operations, and designing and implementing marketing research programs focusing on customer satisfaction and product quality. Ms. Morgan has been part of the management team at Pelco since 2004 and currently directs the global training team delivering technical, product, and sales training to 9,000 customers and employees annually. Ms. Morgan has previously served as VP of Marketing & Advertising for Duncan Enterprises, a global distributor of consumer products in the hobby industry and a supplier to Wal-Mart and Michael's; VP of Marketing and New Products for ValliWide Bank, a commercial bank focused on growth through an aggressive acquisition strategy; and as VP and Regional Sales Manager for Glendale Federal Bank.
Ms. Morgan received her MBA from California State University, Fresno, with distinction and holds an M.Ed. from the College of Notre Dame as well as a B.A. in Economics from the University of Santa Clara. She is active in the Fresno community and has served on the Board of Directors of the Marjaree Mason Center for the past several years, including two years as Board President. Ms. Morgan has served as adjunct faculty for the past eight years in the Craig School's graduate and undergraduate business programs.


Office: PB-508
Email: bengo@csufresno.edu
Phone: 559.278.2594
Professor

Dr. Beng Ong joined CSUF in 1990. He holds a Ph.D. in Business (Marketing); from University of Arkansas. Ong has taught a number of undergraduate and graduate marketing class including some totally online and hybrid (online and face-to-face combination) courses. He has managed dozens of marketing and MBA Team Consulting projects as well as internships for organizations and small businesses including Herwaldt Motors, Ford Motor Company, Citi Cards, GM Chevrolet, AmeriPride, Pelco, Yellow Pages Advertising Association, Fresno State Printing Services Office, and Direct Marketing Educational Foundation.
Beng Ong has over 12 years of marketing and research consulting experience. He served as Senior Market Research Manager at Insight Express, and prior to that, served as Director of Arkansas Household Research Panel. Ong has consulted with a number of corporations, government agencies, advertising firms, and syndicated research suppliers. Some of the projects included local/regional polling, focus groups, surveys, analyses on social, political, regulatory, and economic issues, program/brand awareness campaign assessments, as well as feasibility and forecasting studies. Beng Ong has also held visiting engagements at Saatchi & Saatchi Advertising (Los Angeles), Microsoft Indonesia, and NetApps Malaysia.
Ong has published over two dozens articles (several publications co-authored with his undergraduate and graduate students), and presented papers at numerous conferences. Beng Ong was invited to be the first speaker at Asian Bloggers and Social Media Conference in Malaysia (2010).
Beng Ong's current teaching and research is in Environmental Sustainability. He is also a faculty advisor for the Fresno State Malaysian Student Club.
Email: apisk@csufresno.edu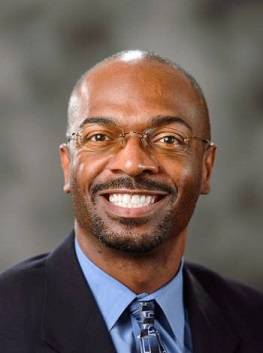 Office: PB-538
Email: mporter@csufresno.edu
Phone: 559.278.2416
Assistant Professor
Dr. Porter earned membership into Beta Gamma Sigma, the international honor society for collegiate schools of business. His primary teaching areas at the Craig School of Business are Sports Marketing and E-Marketing Technologies & Social Media. Dr. Porter's research interests include consumer-to-consumer marketing, persuasion knowledge, and the influence of a source to impact the behavior of another individual or individuals. His work has been published in the Psychology and Marketing journal and the International Journal of Advertising. He has held marketing, professional selling, entertainment licensing, and financial consulting roles at firms including Avery Dennison, First Data, Warner Music Group, and Discover Card Financial Services.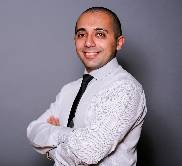 Office: PB-546
Email: sarofim@csufresno.edu
Phone: 559.278.2915
Assistant Professor
Dr. Sarofim is an assistant professor in the Department of Marketing and Logistics. Sarofim's research was honored by the Best Paper Award in Consumer Behavior Track at the American Marketing Association Summer conference (2016). In recognition to his innovative and impactful teaching methodology, Sarofim has been a winner (2016) and a finalist (2015) of the Marketing Management Association Outstanding Teaching-Scholar Doctoral Student annual competition. In his research, Sarofim focuses on consumer financial decision-making and the effects of emotions on consumers' reactions to advertisement. Additionally, he investigates the dynamic branding environment within sports marketing. He has multiple research projects both under advanced stages of review and ready-to-submit to major marketing journals. Sarofim brings to his research projects and classrooms, 13 years of professional experience, working in healthcare, pharmaceuticals, consulting, and corporate training.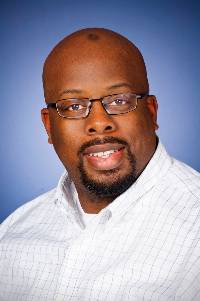 Office: PB-242
Email: kestory@csufresno.edu
Phone: 559.278.7976
Assistant Professor
Dr. Keith Story is an assistant professor of marketing and supply chain management business.
His research interests include business-to-business marketing, marketing strategy, and the marketing-supply chain interface. Dr. Story's current research looks at the ability of firms to recognize and act on innovation opportunities as a strategic resource, and how that resource can be used as a competitive advantage. He is a Southern Regional Education Board (SREB) Fellow and was awarded a fellowship for his doctoral studies from the Intermodal Freight Transportation Institute at the University of Memphis. Prior to his academic career, Dr. Story worked in supply chain and marketing roles for leading companies such as Alcoa, Johnson and Johnson, Deloitte Consulting, and Accredo. His professional responsibilities spanned several areas of marketing and supply chain, including brand management, product management, inventory management, and operations improvement.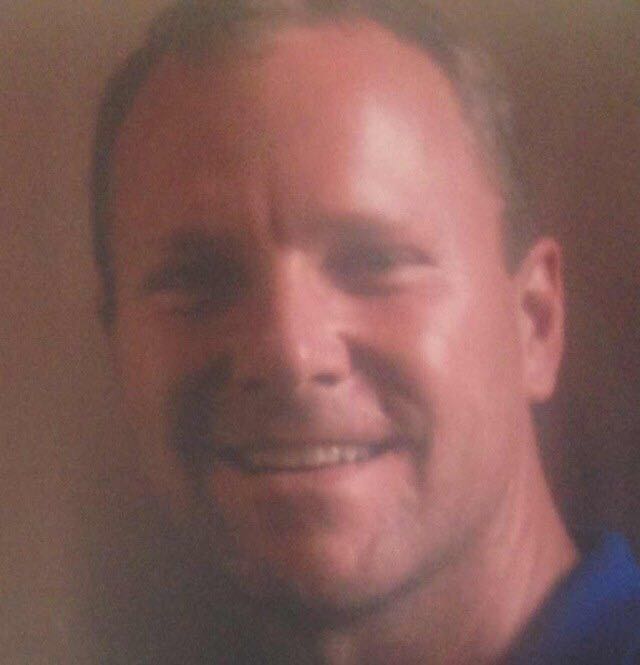 Office: PB-388
Email: astratemeyer@csufresno.edu
Phone: 559.278.2520
Professor
Department Chair

Dr. Andreas W. Stratemeyer received his Bachelor's degree from the University of Texas at Austin, and his MBA and Ph.D. from New Mexico State University. Prior to joining Fresno State University, he was an Assistant Professor at the University of Texas at El Paso. He has taught many courses, including Principles of Marketing, Advertising Strategy, Services Marketing, Retailing, Marketing Strategy, and Marketing Research, for both undergraduate and graduate courses. He has also been a faculty advisor on many graduate projects and theses. Prior to his academic career, Dr. Stratemeyer worked in the advertising industry and has since worked as a marketing research consultant for several years. He is a Board Member of the Marketing Management Association and a reviewer for several academic journals and other academic associations. He is also the recipient of several awards, including the induction into Beta Gamma Sigma International Honorary Society, the recipient of the Marketing Management Association best paper award, and the Craig School of Business Faculty Award for Research. His academic publications have appeared in the following journals: Journal of Marketing Development and Competitiveness; American Journal of Management; The Open Education Journal; Journal for Advancement of Marketing Education; The Open Business Journal; Journal of Travel and Tourism Marketing; Journal of Business Disciplines; Journal of Applied Management and Entrepreneurship; Journal of Consumer Marketing; Academy of Marketing Science Review; Journal of Entrepreneurship Education; Services Marketing Quarterly; and the Journal of Small Business Strategy. He has also published a book chapter and presented at several marketing conferences.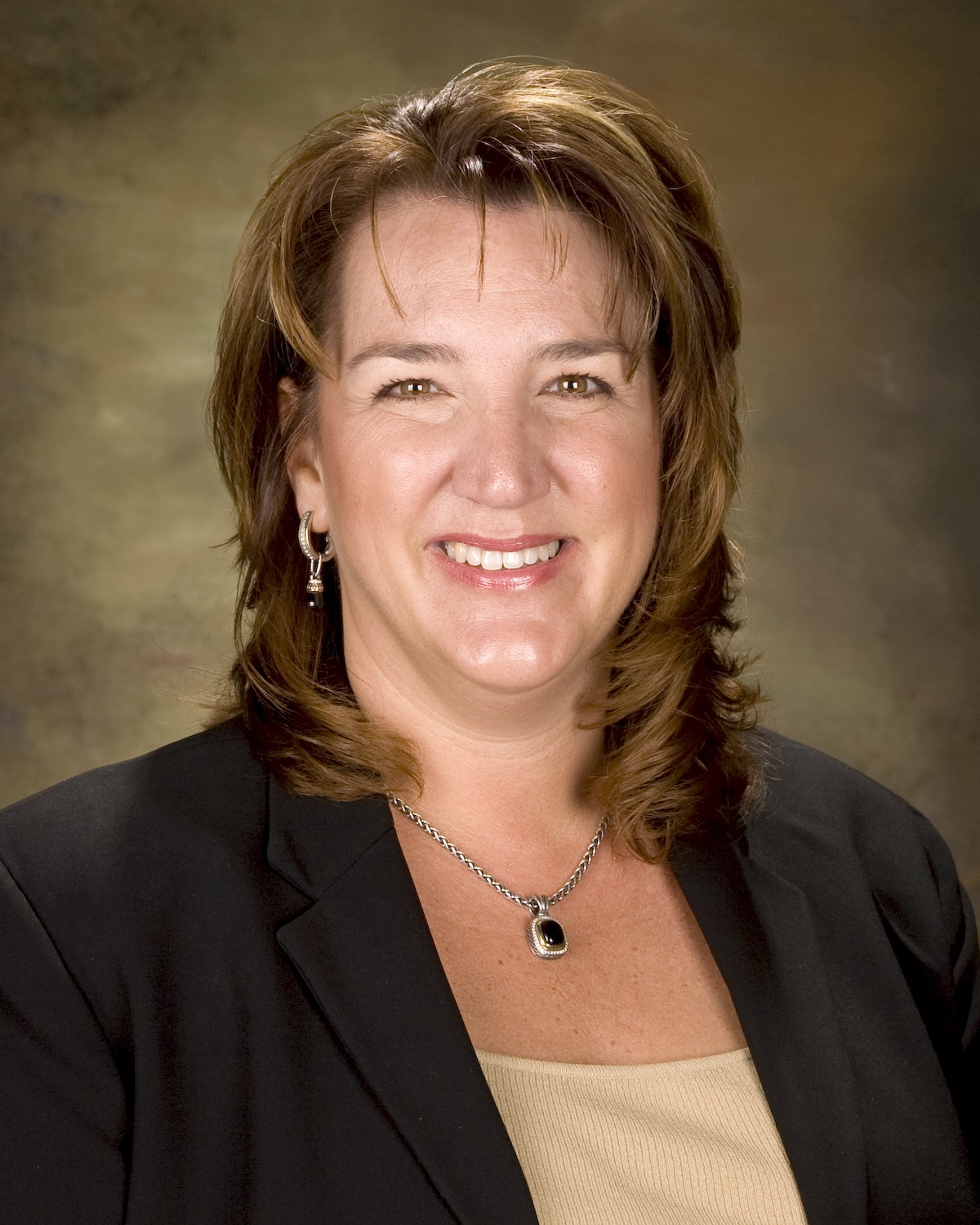 Office: PB-557
Email: pturnbull@csufresno.edu
Phone: 559.278.4983
Lecturer

Ms. Patricia Bruegman-Turnbull earned both her BA and MBA degrees from California State University, Fresno. During her graduate studies, she began an eight-year career with a Fresno-based advertising agency before striking out on her own with Turnbull Marketing Services, Inc., working with local businesses in the financial, healthcare and real estate industries. Additionally, Patricia serves as Director of Marketing for one of the largest eye care
providers in the Valley. Patricia's marketing strengths are in strategic planning, creative development, public relations and media.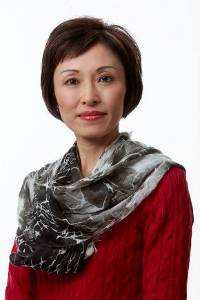 Office: PB-533
Email: hzhang@csufresno.edu
Phone: 559.278.7995
Lecturer
Haiying Zhang has a diverse professional career background, covering multiple industries including retail, financial services, public relations and advertising. She held positions as retail executive, retail buyer and in store management with several regional retail chains. Ms. Zhang is currently Director of Asian Markets for a national agriculture trade organization and is responsible for directing all public relations, advertising and trade activities in Asia markets.
Area of specialization: Retail Management, Strategic Planning, Financial Planning & Management, Market Development and Negotiation.
Ms. Zhang received her MBA degree from Brigham Young University, Provo, UT, and has served as adjunct faculty in the Marketing and Logistics department, Craig School of Business since 2012.